Zakopane

Laundry
Pepe Pralnia in Zakopane is yet another link in the Pepe laundry chain, offering four big washing...
Laundry Town Centre
Chillout
Zakopane surprised both tourists and locals with STRH, an otherworldly spot on its map. Finally,...
Chillout Town Centre
Traditional
Even if you're not much of a hiker, the outstanding location of Karczma u Klimka is enough reason...
Traditional
Because not everybody was born in the mountains......
2 min read
65 comments
Zakopane rocks!
Zakopane, Poland's premier mountain resort, is one of the country's most popular holiday destinations, both in the winter for skiing and in the summer for hiking and camping. Zakopane has long been a playground for Poles and travellers from Eastern Europe, but is just now being discovered by the rest of the world for its splendid natural scenery, world-class ski slopes, and great value-for-the-money hotels and apartments. It's quickly becoming a popular spot for visitors from further afield. Check out our travel section for details of how to get to the town, the info section for a brief history of the town and Poland, as well as current weather details. Plus there's also a brief guide to the Polish language, Polish news, and a map of Zakopane to get you sorted. And don't forget our culture pages to explain all that thigh-slapping mountain music!
Whether you're just booked to travel or already in Zakopane, we're here to help you make the very best of your stay. Although we work in Cracow we spend our weekends in Zakopane, and look forward to passing on all the best information and tips about the place, so that you'll have as much fun there as we do! And as long as you're in the area, you should give Warsaw, Gdansk and Wroclaw a shot as well!
We're always working hard to improve the site - adding new stuff everyday: from information about ski conditions in Zakopane, through independent reader reviews, all the way to our own insider's travel tips. As always, we try to be honest but not too serious. We won't stop until we've compiled the best guide to this great town.
We really value your comments and suggestions - so get in touch and let us know what you think about Zakopane, what you'd like to see on the site, and any other great bits of information you think we should know about.
See you on the slopes! (or in the bars, more likely)...
Timelapse 4 seasons in Tatra Mountains from JKfilms on Vimeo.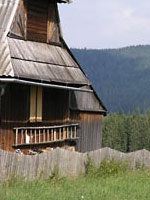 The trails are calling, the woodchucks are whistling, and once again we can skip around without having to wear twenty layers of togs. Zakopane will be chockablock with travellers, and Highland bands will have their work cut out trying to keep everyone sonically up to scratch. If you're heading for the hills, look out for Zakopane Life's maps. This season we're returning with a brand new Trails Map, and best of all its absolutely free!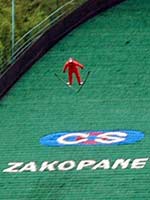 Kraków | Krakow Poland | Hotel Belvedere Zakopane | Hotel Wentzl, Krakow | Krakow Apartments
Quicklinks