Getting to Zakopane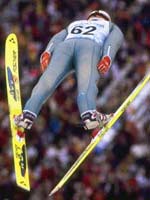 Above: Fly to Zakopane

Left: Or why not go cross country? Below: Alternatively pen a short novel in the time the train takes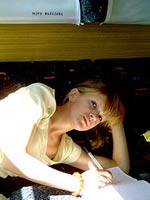 By air

You can fly into Cracow's Balice Airport, but that's about as close as you're going to get to Zakopane by plane. Like most Alpine resorts, get ready for a bus or car journey into the mountains. Roadways on the weekends can be a bit crowded, but the good news is that buses leave regularly from Cracow's main train and bus station and take as little as two hours to get here.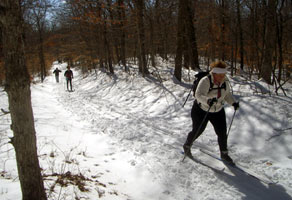 By rail

Trains do manage to wind their way up from the valley and into Zakopane, but the journey from Cracow can take quite a long time, which is perfect if you need the rest after a long international flight or to finish that latest novel. If you need to get there a bit more quickly, grab a car or bus from Cracow instead.
By bus

Bus is by far your best bet for getting up to Zakopane. Two private lines and one PKS all leave from the main bus station (dworzec autobusowy) at regular intervals. If you're going at any civilised time of the day you will probably have to wait no longer than an hour for your next carriage. What's more they are dirt cheap - it will only cost you around 15 zloty for the two-hour trip from Cracow. If you're in a hurry you can even buy your ticket from the driver. That said advance tickets are advised in season, and there may be the odd jam on the roads.
By car

Poland has the highest road accident rate in Europe, mostly due to careless driving and some slow-changing attitudes toward drink-driving, so keep that in mind before deciding to take the car. With that warning in mind, though, we must say we've been driving for years without too much of a problem and likely you won't either if you take your time and stay vigilant. If you bring a car or rent one, you will need an international certificate of insurance cover, and possibly proof of exhaust emission control on your car. Spot checks do happen, and if you plan to visit Cracow as well as Zakopane, just remember that much of the centre is pedestrianised, or has parking restrictions. Once you get to either city, it's best to park and walk the centre. Zakopane is only about two hours away from Cracow by car and parking here is pretty straightforward compared to Cracow. In the winter remember your tyre chains and a radiator full of antifreeze.
Comments