Zakopane Nightlife
On the one hand Zakopane is a relatively small provincial town, on the other it's Poland's premier mountain resort. As such you can find the good, the bad and the ugly when it comes to exploring Zakopane's nightlife. Take a wrong turn and you could end up in a dive bar listening to commercial tracks blasting out of inadequate speakers - and studiously avoiding the gaze of heavies in tight tops; take a right turn and you could end up in one of Poland's best clubs listening to tunes mixed by an international giant of the decks and fighting off the attention of supermodels (hey, we're a pretty good-looking bunch at Zakopane Life!).
Krupowki street makes an obvious start to any night out in Zako. It is the heart of the town, full of vendors, hawkers, clothes shops, restaurants and yes, bars and clubs. Most of them fall into the irredeemably naff category, however the dimunitive Nietota is a good bet for beer, whilst Caf Piano is arguably the coolest watering hole in town and Jagoda spacious and well-designed. Very slightly off the beaten track, on Generala Galicy, the Zakopane branch of Paparazzi offers a more upbeat, party atmosphere, with DJs entering the fray at weekends.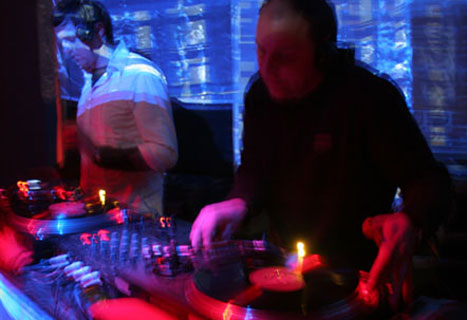 When it comes to clubs, Zakopane can't claim to spoil you for choice - but it can claim to spoil you. Dworzec Tatrzanski is not only the best club in Zakopane but amongst the best in the whole of Poland. There's almost always something going on here, from the White Nights festival when they throw a party everyday in the time between Christmas and New Year's Eve, to nu-jazz extravaganzas, ragga concerts and the regular bookings of quality house, breaks and drum'n'bass DJs from around the world. This eclectic programme brings people from as far as way as Warsaw (really!) and nearby Krakow to mash it up on the dancefloor, or to take it easy in the Arabian nights themed backrooms, where cushions and shisha pipes are the order of the day. If you're in town just keep an eye out for posters with the famous fish logo to be sure of turning up to a quality night.
However good it might be, Ampstrong's status as Zakopane's only credible club was thankfully broken in late 2005 by the arrival of new player Va Va Voom. A smart looking venue on two floors the management have already managed to attract some big names to the decks, such as Aquasky, Slope and Glyn "Bigga" Bush. Definitely worth a gander if you're an alternative dance boffin, Va Va Voom is a very welcome threat to Ampstrong's hegemony of Zakopane's nightlife!
And the best of the rest? Well Rockus represents a surprisingly good night out for those who hate dance music, and organises occasional live concerts too; whilst meat markets Morskie Oko (on Krupowki street) and Genesis (Plac Niepodleglosci) have all the lasers and girls in short skirts a lagerboy could wish for...
One last thing to bear in mind about partying in Zako is the choice of venue isn't the only factor that will affect your night: Zakopane's nightlife is, like the life of the town in general, based on the seasons. Winter is peak tourist time as Poles and foreigners alike descend in their thousands for a spot of skiing and snowboarding. Come early Spring and the town quietens down, until May when the summer crowds arrive for some fresh mountain air. Similarly the Autumn can be pretty quiet as the academic year begins and the wait for snow begins. During the high season expect throngs of holidaymakers to pack out the pubs and clubs - but during the low seasons you might find yourself partying with the locals alone!
Comments