Zagreb Travel Tips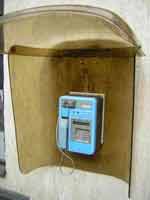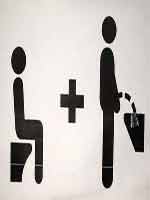 If you're calling Zagreb from home to reserve your hotel or book a restaurant in advance, you'll have to dial +385 for Croatia. Omit the 0 and then dial 1 for Zagreb followed by the 7-digit number. However, once you've arrived and when calling within Zagreb, you'll need to dial 01 before the main seven digit code.
Should the old mobile fail you, be warned that the only way your coins will come in handy is with buying a phone card. Public telephones do not operate on coins so you'll have to buy a phone card from a newsagent or kiosk.
If you're looking to change some money, look out for the word 'mjenjacnica' - bureau de change for the rest of us! Obviously, those in areas most populated by tourists are not the best for getting the sharpest rate so it is worth looking around. Alternatively, cash points are all over the place and this may present the easiest way of getting your hands on some kuna. Check with your bank at home as they are often able to recommend partner banks.
In tourist dens and upmarket restaurants a tip of anything up to 10% is appreciated but, on the whole, tipping is generally reserved for above average service and is not the norm as it is in some countries. Under normal circumstances, rounding up the bill to leave a small gratuity is perfectly acceptable.
If you're considering a purchase from one of the many outside stalls and markets, remember haggling is all part of the process and there's never any harm in throwing in a cheeky low-ball offer to see if there's a sniff of a reduction. If the previously polite saleslady calls her burly Croatian husband from out back, you've probably gone too low and its time to make a sharp exit.
Though taxis are everywhere, it's best to call one of the recommended firms or arrange for your hotel to do so. Taxis are generally straightforward and safe in Zagreb but you'll often get a preferential rate for calling.
Unlike southern Croatia, which benefits from a Mediterranean climate, Zagreb does experience cold winters and so if you're planning a trip outside of the peak summer months, a few items of warmer clothing are worth packing.
Clubs and bars regularly stay open until the early hours of the morning so there'll be no dreaded last orders bell to incite mass panic just as everybody's getting into the party spirit.
Comments