Money advice - Zagreb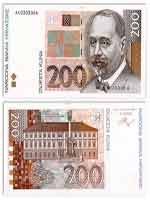 Zagreb, being a capital city and destination for international travellers, has fully embraced credit card culture and all of your favourite logos and plastic status symbols are accepted here as they would be anywhere else. That said, its never a bad idea to keep a little cash with you at all times as smaller shops, restaurants and cafes may kick up a stink at the sight of your foreign plastic or there may be minimum spend requirements that make a cash payment more appealling.
The Croatian Kuna (HRK) is split into one hundred lipa. The term kuna has existed in the fields of trading, bartering and payment since medieval times in Croatia. During Roman times, in the upper and lower provinces of Pannonia (modern day Hungary and Slovenia) taxes were collected in the form of highly-valued skins of Martens, carnivorous cousins of the wolverine, mink and weasel. These skins became a form of currency in the region and the Latin word for marten, martus is literally translated into Croatian as kuna. During various periods of Croatian sovereignty and independence, a marten-adorned coin was known to have been used by viceroys and nobility though this was phased out with the relinquishment of territorial control to foreign powers. At the outbreak of World War II when Croatia declared itself independent from Yugoslavia, the Kuna reappeared only to be abolished again in favour of the Yugoslav dinar in 1945 as Croatia was re-absorbed into the Federal Republic of Yugoslavia. In 1994, three years after Croatia declared itself independent once and for all, the Kuna was re-introduced as the official currency of Croatia. The choice of the Kuna as the national currency was opposed by the Serb minority in Croatia as they believed it drew correlations between the newly-declared independent Croatia and the WWII extremist regime that was responsible for the persecution of Serbs and non-Croats. Supporters, on the other hand, argued that the Kuna represented continuity and consistency with the historical use of marten pelts and, so it is today, that the Kuna remains the official currency of Croatia.
At present, a good old English pound will buy your around 10.5 kunas, euro spenders will get back around 7 kunas while for a yankee dollar, you should get back around 5.5. Lipas come in denominations of 1, 2, 5, 10, 20 and fifty with kunas coming solidly in 1, 2 and 5 pieces. Banknotes come in denominations of 5, 10, 20, 50, 100, 200, 500 and 1000 kunas.
As a rough guide, expect to pay between 10-15 kuna for a beer in a bar, cigarettes will set you back between 11-17, while for fans of the golden arches, for a mere 20 kuna, you can walk away with a Big Mac Meal...not that youd want to of course.
ATMS (Cash Machines)
Like most cities, cash points are widely in use and can be found on busy streets, in commercial centres, at banks, main transport terminals and even in some hotels. All mayor international symbols are recognised and withdrawing cash should be as straightforward as it would be back home. However, just to be on the safe side, its always worth checking with your bank back home as they are often able to recommend partner banks where withdrawal charges may be waived or significantly reduced. Needless to say, youre on foreign soil so withdrawing huge wads of cash indiscreetly in neighbourhoods you dont know isnt particularly advisable.
Cheques
Leave this bad boy at home. Though you will find rare takers, the emphasis is certainly on this being the exception rather than the rule.
Bureaux de Change
As with most foreign destinations, competitive exchange rates are never likely to be found at airports, train stations and on the busiest streets. Check with your hotel where the best rates are to be found or ask your bank before leaving home to see if they have a Croatian partner.
Comments