The Golden Prams
Founded in 2003, The Zagreb Film Festival is a relative new-comer to the European Film Festival scene. Nonetheless it is growing rapidly in size and popularity and can already count itself as one of the premier events on Zagreb's annual cultural programme. In 2005, 15,000 people saw a screening and 35,000 people in total took part in some aspect of the event.
The main premise of the Zagreb Film Festival is to expose the Croatian public to new film authors, and to act as a creative stimulate to the film production of Croatia by introducing international talent and holding creative workshops and meetings.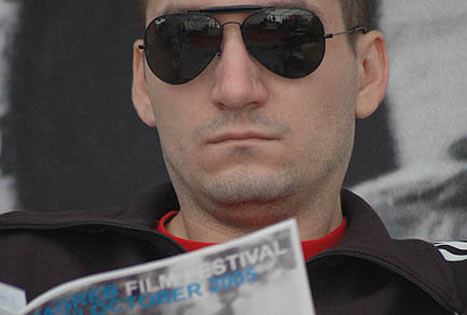 The Film Festival is a competitive one with three major categories: feature-length film, short film and documentary. First or second time directors are invited to submit their films for each category with the festival judges selecting at least ten in each area, which then compete for the coveted 'Golden Pram' award - previously contested for by the young mothers of Croydon.
The 4th Zagreb Film Festival
2006 promises to be a special year in the history of this nascent film festival as excitement gathers over some of the entries already selected. In fact four films nominated for the European Film Award will be screened this year, promising cinema of the highest quality. The quartet in question are: Taxidermia, 12:08 East of Bucharest, Life of Others, and The Road to Guantanamo.
The festival organisers, Propeler Films, are also very excited about screening the latest work by Zagreb's own Rajko Grlic. 'Border Post' is an acclaimed comedy set in 1987 about soldiers on the Yugoslavia-Albania border, and what happens when one good-for-nothing Captain invents a war in order to hide the fact from his wife that he has contracted a veneral disease...
As usual the festival action centres around the Student Centre, Savska 25, which since the 1960s has been one of Zagreb's most important hubs of cultural and creative activity. The fun begins on 16th and runs through to the 21st October 2006. Check out the official website for more!
Comments