Wroclaw Travel Tips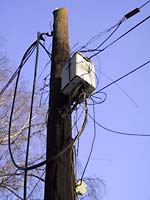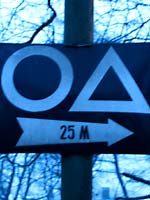 Since 2006 making a phone call from a Polish landline to another Polish landline has changed. You now have to dial a zero and the appropriate area code before the number. So in Wroclaw you now dial '0' then '71' and then the number. If you are making a call from abroad nothing has changed. You simply dial +48 and then the city code and then the number!
Exchanging currencies in Wroclaw is a breeze - just look for a sign that reads 'Kantor' or 'Exchange'. Remember, the closer you get to the centre or to highly touristy areas, the worse the exchange rates are likely to be.
Call for a taxi - it's free and the fare will be cheaper than hailing one from the ranks. Oh, and don't waste your energy trying to flag down a moving vehicle. It's forbidden for taxis to stop ad hoc.
Wanna call home? Your coins are useless! Most phoneboxes in Poland operate on calling cards ('karta telefoniczna', pronounced car-ta te-le-fo-neech-na). You can find them at any kiosk.
Like collecting antiques? FYI: It's illegal to export certain items, particularly old paintings, produced before 1945.
Tipping is not necessarily expected in Poland, although things are slowly changing. No matter how generous you are feeling however, keep one thing in mind: saying "thank you" when the waiter/waitress collects your money equals "keep the change" - no matter how big the difference! In other words keep quiet until your change is safely back in your pocket.
Poles are natural hagglers. When in Rome... If you haven't booked ahead, try your luck at negotiating your hotel fare, especially in the low season.
Poles love to party. As such bars, pubs and clubs frequently stay open until the last guest leaves. Trying to outdrink a Pole? Bring some medicine...
Even if you think it'll be warm, bring at least one heavier garment. Polish weather has a mind of its own. And in winter it goes without saying that thermals, hat and gloves and essential lifesavers.
Poles are passionate about their food. Throw away your preconceptions about miserable eastern bloc stews, and be prepared for a great surprise.
Where's the restroom? If you see a sign with two geometric shapes on it, you're headed in the right direction (boys have a triangle and girls have a circle). Also popular in Wroclaw are the phrases 'Dla Panow' meaning 'For Men' and 'Dla Pan' meaning 'For Women'.
Explore!!! Wroclaw, like most things in this world, hides its nearest and dearest off the beaten path...
Above: Let the cables sleep
Below: 'Match the shape' games twenty five metres that way...
Comments