Dentistry in Poland
Dentistry and tourism aren't two words that fit together quite like hand and glove. In fact some would say they fit more like hand and vice, but then their will always be those for whom a trip to the dentists is a traumatic experience - no matter how professional the dentist, modern the practice and winsome the dentist's assistant.
Whereas there are few of us, Teddy Sheringham aside, who will actually profess to a fondness for the dentist's chair, the majority of us would certainly enjoy the prospect of our dental enhancement a lot more if it didn't cost us the proverbial arm and a leg to get it. Which is why in fact this strange term 'Dental Tourism' has come to exist...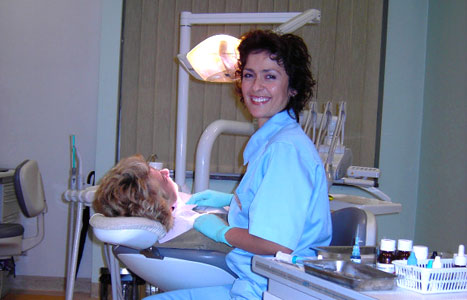 What many people from the UK and beyond are beginning to realise is that Poles are not only experts at serving drinks and renovating houses, they are also a dab hand at dental surgery. In fact Polish dentists are considered some of the best dental practictioners in the world, with Polish private dental clinics boasting all the modern facilities and tools that Western ones do. Suddenly it's all beginning to make sense...
With cities like Wroclaw and Krakow only a cheap flight away from many other European cities, particularly in the UK, a trip to a Polish dentist isn't half as absurd as it first seems. Particularly when you factor in the considerably cheaper prices customers pay in Poland for services like dental implants, surgery and dental prosthetics. In fact flights, accommodation and that tricky endodontic treatment can, combined, cost a lot less than equivalent treatment back home. Plus you get to visit an amazing city in Central Europe to boot!
Dental Clinics in Wroclaw Poland
So just who is offering this 'dental tourism' anyhow? Find below a list of Polish dentists and clinics that should be able to help you out.
Dental Clinic Platinum
Dental Clinic Platinum is the top choice for oral implantology and cosmetic dentistry, while also offering conservative therapy, pediatric dentistry, orthodontics, prosthetics, maxillary and facial surgery. Check out their website for more details!
www.platinum-dentalclinic.eu
Medical Service
Medical Service provides top quality dental treatments to make your teeth sparkle and shine.
www.medical-service.co.uk
Polish Smile
Polish Smile offers affordable dental treatments ranging from cosmetic dentistry, to regular surgery, prosthetics and implantology at their professional and fully-equipped clinic.
www.polishsmile.com
For the same reasons that dental tourism has taken off in Poland, many Brits, Scandinavians and other Europeans are also heading to Central Europe for cosmetic and medical procedures - find out more on our Medical Tourism in Poland page. As for the 'tourism' part of your trip there's no safer hands than those of Wroclaw Life! We've got all the information you need on hotels and apartments, restaurants, bars, museums and much more to ensure you have a great time in Wroclaw.
Comments