Riga Grows Bicycle Friendly
With the new bike lanes in 2015, an easy bike passage through the centre of Riga on will be made available. The next year, a new urban project will add some cycle paths in both Brīvības iela and in the bridges linking the two banks of the Daugava. These tracks will be added to those already existing in Elizabetes, Dzirnavu and Lāčplēša iela and complete the map of bike paths in the main thoroughfares of the city centre.
In fact, the number of citizens of Riga using the bike is still increasing: the data show a percentage of 25 per year, numbers that prompted the council to confirm the commitment of Riga as a city for cyclists.
It seems particularly important to make the bike lanes on the bridges available, as this will really help the traffic path in the connection between the two parts of the city divided by the Daugava.
The experience of major European cities shows that most part of the accidents that involve cyclists occur on sidewalks. Therefore, having a bike path at their disposal and not having to use the sidewalks or road lanes dedicated to cars, adds to the cyclists' safety.
Starting this autumn, also the new traffic laws will be introduced, among others requiring mandatory fluorescent vests for cyclists during the hours of darkness. This measure, which in recent days has been also broadly debated in social networks, is meant to counteract the second great danger for cyclists and pedestrians during autumn and winter. In fact, in autumn and winter periods of natural light are limited and darkness is a great danger to cyclists and pedestrians, if they don't wear some phosphorescent equipment.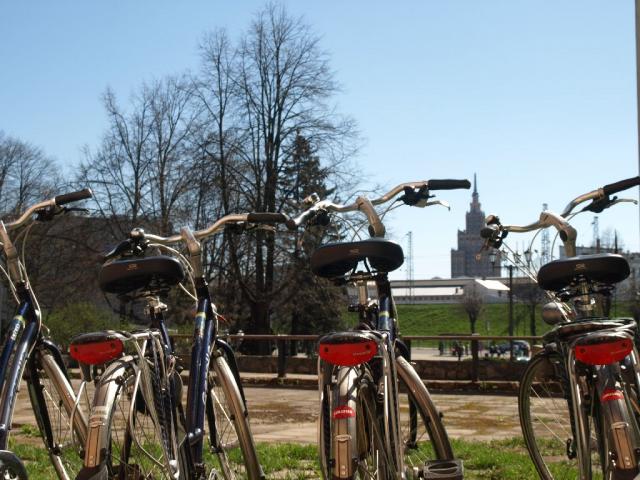 Comments