Reader-Chosen Best Places of 2008!
When our Ten Best Places of 2006 and Best Places of 2007 turned out to be such a success, we decided that the city's top quality places to eat, sleep, drink, shop and get culture should be rewarded again, so now we present our Best Places in Cracow awards for 2008.
More selective than ever before, our 2008 list is cut down to just 5 Best Places in each category. Each winner has received a plaque and sticker to display in their establishment, meaning that when you see the circular green mark of Cracow Life, you'll know to expect nothing but the best.
Some of these venues have satisfied their visitors from year to year, but of course, there are some newcomers as well, with the Polish Aviation Museum securing a spot as one of our Best Places for Culture in 2008. Spread over multiple hangars on a historic airfield, there's nothing quite like this swashbuckling blast from the past.
With Best Places 2008 in hand you'll never go astray within the city's jungle of things to do. And don't forget to log onto Cracow-Life.com throughout 2009 to continue voicing your opinions on the best (and worst!) in the city.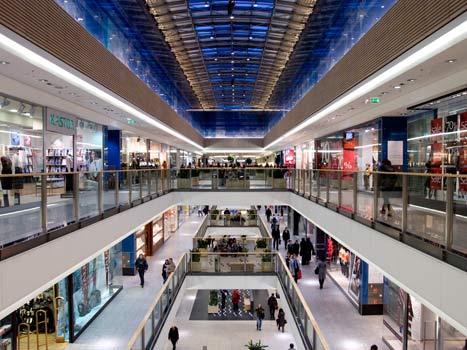 Above: Galeria Krakowska, one of the 2008 winners

And the winners are...
Best Places to Eat
Pod Baranem
Balaton
Aqua e Vino
Wesele Restaurant
Nostalgia
Best Places to Sleep
Hotel Stary
Hotel Ester
Hotel Saski
Hotel Wentzl
Hotel Grodek
Best Places to Drink
Showtime
Art Club Cieplarnia
Art Club Bledne Kolo
Baroque
Eszeweria
Best Places to Shop
Galeria Krakowska
Galeria Kaziemierz
Lulu Living
Maruna Gallery
Pasaz 13
Best Places for Culture
Ethnographic Museum
Pod Baranami Cinema
Museum of the History of Krakow
Polish Aviation Museum
National Museum in Krakow
Best Places for Services
Medicover
Ambra Day Spa
Polski Hairdressers
Jagiellonian University
Chaiyo
Comments