Minsk
we live here
113 pages 50 places 10 articles
Marvellous Minsk!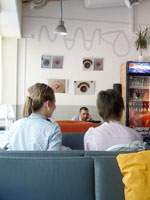 Did You Know?
Roughly 90% of Minsk was reduced to dust and rubble in the war, after which the city was rapidly reconstructed from the ashes in an incredible feat of Soviet-led revitalization. Streets were widened, resulting in Nezavisimosti - Minsk's main thoroughfare - now able to accommodate a mind-boggling 8 lanes of traffic throughout the city (if you can believe it, traffic jams still manage to happen). The streets were reconstructed in the style of Socialist Classicism, and central Minsk's architecture has remained relatively unchanged since those times. While a few modern buildings have popped up, even the most impressive additions to the cityscape, such as the National Library (see below), have retrained this distinctive grandeur.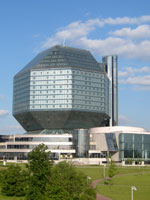 Welcome to Minsk, the capital and largest city of Belarus, and one of the most peculiar, unexplored, and underappreciated urban travel destinations in Europe. While Minsk is no longer the utterly isolated enclave of communist culture that once attracted curious visitors to the city, its development into a modern-day metropolis, complete with an accessible underground culture, has given Minsk a unique flavour. Residents of the city know how to have a good time, and the streets of Minsk have begun to flourish with world-class restaurants, cafes, clubs, and live music venues. But equally important are the basic pleasures of life, including enjoying the outdoors, and Minsk's gorgeous green spaces are a testament to this beloved past time. With its colossal squares, wide avenues, bronze statues, grand metro stations, and Soviet-style architecture as far as the eye can see, Minsk is simply one of the best places anywhere to see the striking results of Soviet urban planning. Clean, safe, and with relatively little westernisation, Minsk remains a fascinating living example of a dynamic city in the midst of growing pains, both political and economic, its eyes set ambitiously on the future.
Let us be your guide to marvellous Minsk! Our site boasts a huge variety of information, some of it practical (travel in the city, language tips) and some of it just for fun - such as our events calendar. We've also got tons of ideas for places to eat, sleep, or party all night, and our users give us their own take on our venues through comments and reviews. Already in Minsk and don't know where to start? Stop by our Minsk Guide, which lists all the most popular tourist attractions in the format a handy walking tour across the city. And you surely won't get lost with our online map!
Can't find exactly what you're looking for? Head to the Minsk Life forum to chat with other travellers, expats, and locals in the city. Or simply get in touch directly from our Contact page. We're always open to feedback and suggestions, and welcome any tips on making our guide the best in Minsk.
Looking for more information about other cities in Eastern Europe? Why not try our other guides to other great cities in the area, including Tallinn, Moscow, Kiev, and Vilnius.
PDF and iPhone app
Want to take us with you?
Download the PDF or the free iPhone app