Belarusian Bureaucracy? No Problem!
Visa Applications Explained

Finding your way through the bureaucracy, and getting official permission to visit, is half the battle when planning a trip to Minsk. That's why we decided to compile a few tips we learned from first hand experience, to make your visa application go that much smoother.

Keep in mind, however: this is NOT an official guide approved by the Belarusian government, and should not be taken as such. Regulations can frequently change, and it is always important to carefully follow the instructions and regulations of your local Belarusian embassy.

There are a few steps to arranging a Belarusian visa, which is required for all visitors, with exception for some CIS countries and countries such as Cuba and Mongolia.

There are several types of visas, which are differentiated by their length of stay (transit, short-term, long-term) and types of visitor (business traveller, student, private traveller). For a regular tourist trip to Minsk, you'll require a short-term private visa. The cost for such a visa starts at roughly 20 euro and can go as high as 100 euro, depending on your nationality (Japanese and Serbian citizens can enter for free).

You will need to get a hold of all relevant documents from your local Belarusian embassy (these can frequently be obtained online). Fill out the questionnaire carefully - there will be questions about yourself, your work, and your family. You will also be required to provide supporting documents such as a letter of invitation, but these can usually be quite easily obtained from the hotel you have booked with (look for a hotel with "Visa Support").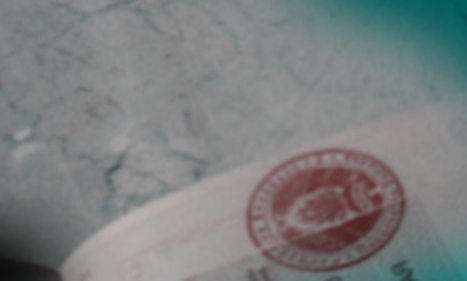 Medical insurance for the duration of your stay is also a requirement for obtaining a visa, but only certain insurance companies are accepted. Check with your embassy to make sure. Luckily the insurance is quite cheap, and usually adds up to a couple euros per day.

Once you've gathered all the necessary documents and checked them twice, you're ready to submit your papers, along with a photo, and of course, a valid passport. Fingers crossed, in a few days you'll be able to pick up your passport with a pretty laminated Belarusian visa inside.

Think it was all over? Not exactly...

There are a few more steps to the process, not to mention customs. However, if all your papers are sorted and visa arranged in advance, there shouldn't be any problems at the border. You'll receive a Migration Card, part of which you need to hold on to, and return on your way out of the country. Finally, if you plan on staying in Belarus for longer than 5 business days, you'll need to register your stay at a Regional Department of Internal Affairs in Minsk within the first few days of arrival. Luckily, most hotels will do this for you, so make sure to mention it during your check-in at your chosen accommodation.

So, that's it! Relatively painless wasn't it?
Comments
Hello I have an Omani passport do I need a visa for 2 weeks to visit Minsk Belarusian ? Please note that I have visited few years back but I had an invitation then. Regards, Ali
Reply