Wroclaw Business – Boom Boom Boom!
Wroclaw is a young and vibrant city that is keen to build on its status in Poland and Europe as a leading economic centre. Much of its success lies in its excellent location in the heart of the continent - where it can count Berlin, Prague and Warsaw as its neighbours, and its well-developed transport infrastructure - it lies on the 3rd Pan European Transport Corridor (a road which links Brussels with Kiev), has rail connections that stretch to the likes of Dresden, Berlin, Vienna, Lviv, and Kiev, boasts an international airport, and is linked by the river Odra to the Baltic sea and to the European inland waterway systems via Berlin.
Wroclaw's major industries include the automotive industry, household goods, electrical engineering, finance, medical industry and logistics. Major foreign investors include Allied Irish Bank, Toyota, Whirlpool, Fagor Electrodomesticos, Volvo, Bosch, Siemens and 3M.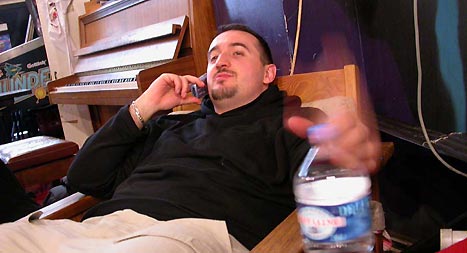 In addition to the excellent transport links, a number of other factors continue to attract some of the world's leading companies. Cost is a major factor with the average Polish wage (2277 zloty per month in 2003) considerably smaller than those in the more affluent West, and with total running costs estimated as 30% less than those in Warsaw. People is another big determinant. Wroclaw's has 22 institutes of higher education, amongst which Wroclaw University, the University of Technology and the Medical University in particular enjoy excellent reputations. Together these institutes churn out over 20,000 graduates a year, most of whom speak very good English and/or German, and a decent percentage of whom speak another major European language. In addition 65% of Wroclaw's non-student population is of a working age.
When you consider all of this on top of the excellent quality of life Wroclaw has to offer - think over two hundred restaurants, bars and clubs set in and around a stunningly-renovated Market Square, plus a full calendar of cultural events and festivals to keep the most cosmopolitan employee happy - then it is no wonder that business is going from strength to strength in this small but ambitious city.
The Municipality of Wroclaw are openly encouraging and offering incentives for businesses looking to invest in the city and they have prepared a Economic Presentation of the City for those who want more information.
Those serious about expanding their business operations into the Polish market, should consider enlisting some professional aid to guide them in their decision-making processes. PMR Consulting are experts at analysing business opportunities in Poland. Amongst the many services they provide, their crack team of consultants can inform you on the latest market trends in Poland, help you in sourcing and purchasing cheaper goods and services, or, for companies looking to export their goods to the region, they can offer also expert advice on sales and distribution. With Poland's and Wroclaw's economy booming, now is the time to get going!
Meanwhile, if you're in town for meetings, a conference or trade fair then check out our page on hotels, where you'll find a search facility and directory help you find a bed for the night.
Finally if you need some help with the arduous task of relocating to Wroclaw then why not get in contact with Wroclaw Expats and see how they can help.
Resources for Freelancers
With many of Wroclaw's expats working on a freelance basis, we thought we'd compile a list of our best tips for freelancers in the city.

Cocobar Coworking Place & Community
Cocobar is Wroclaw's answer to the freelancer's dilemma - how to work individually, while maintaining contact with other likeminded professionals. As part of their coworking community, Cocobar's freelancers can rent out a desk in their modern office space right in the heart of the city.
www.cocobar.pl
Comments