A Fiery Defence of the Arsenal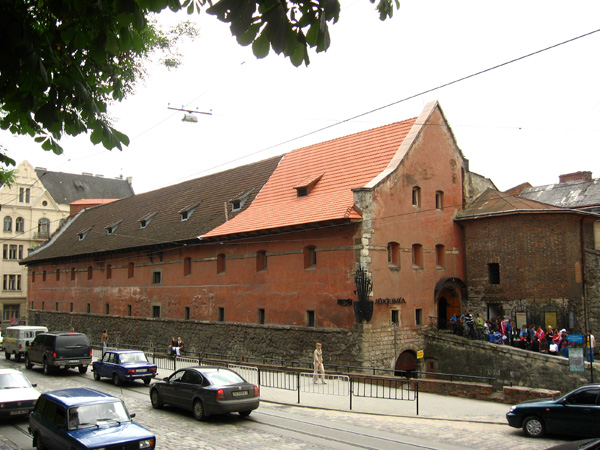 In the museum basement of Lviv's Arsenal a cafe is to open. In return, investors promise to equip an interactive weapons museum, which is to be located in the same room. However, the Lviv City Council members claim that any documents for approval to the City Department of Historic Environment of the possible arrangement of the cafe have not been submitted.
"It will be a combination of interactive resources. People can sighsee while drinking coffee, but it will all be in the museum environment" - Bogdan Czajkowski, the Director of the Lviv History Museum, told reporters on December 25. 2012. He adds that this innovation will positively affect the growth of museum attendance. The museum is also to receive a rent of 20,000 UAH a year, as well as 6,000 UAH of sponsor's subsidy. The current tenant of the Arsenal basement pays 2,000 UAH, said the director.
Local media report that representatives of the company which plans to open the cafe in the museum were not able to name the area and conditions of agreements on cooperation with the museum. It was previously rumoured that the cafe is to be located on the ground floor, whch is now Lviv's Historical Museum.
The head of the Department of Historical Environment of Lviv City Council Lilia Onishchenko said that the company, "Galician tavern", received approval from the Department of Lviv Regional State Administration of Cultural Heritage and the Ministry of Culture of Ukraine to adapt the basement of the museum Arsenal for the location of an interactive museum and exhibition-restaurant complex.
At the end of May the mayor of Lviv, Andriy Sadovy said that the museum Arseal is "the world's heritage and can't be lightly turned into a tavern." "There are sacred things over which you can not experiment. Powers to stop the unauthorized construction lies with public authorities. I am convinced that there was a falsification of documents" - said the mayor, commenting ongoing construction work. Sadovy declared that he will intervene at the Ministry of Culture to stop the construction works.
Comments