Museum of Chocolate Opens in Lviv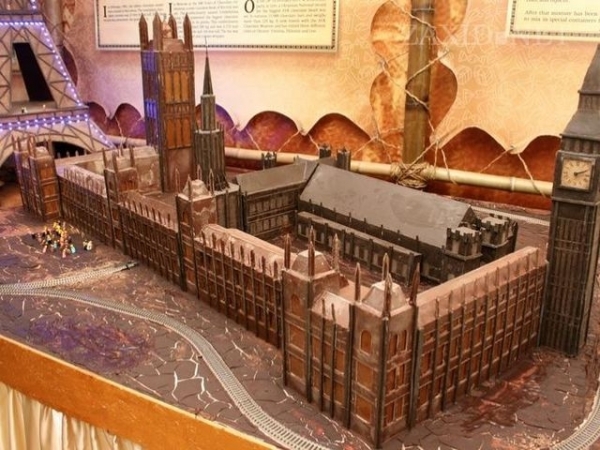 Since Lviv is a city that has long been known for its tradition of coffee and chocolate, the Chocolate Museum of AVK company was just what she needed. AVK, a renowned Ukrainian chocolate manufacturer has just opened the first permanent exhibition devoted to the dark gold.
Until now, the exhibition was traveling in Ukraine and Russia, and within two years of its operation the sweet masterpieces have been seen by about 300,000 visitors. The mobile museum has become very popular, even among the sophisticated public in Lviv, so when the first permanent museum of chocolate was opened in the Market Square in the Lviv History Museum, it was warmly welcomed and immediately counted among the city's must-sees.
Among many bonbon bibelots visitors might find examples of chocolate mastery, such as chocolate models of the architectural heritage of Ukraine and Europe. The Eiffel Tower, the Colosseum, the English Parliament, Lviv's St. Andrew's Church and the Donbass Arena are re-created in the scale of 1:150. The exhibition includes also rare models of cars, and sports equipment and utensils, and items of clothing... Some chocolate figurines are made so skillfully that they can be distinguished from the prototype only by chocolate color.
However, museum visitors will get not only aesthetical pleasure, but also learn a lot. The museum's guide reveals the secrets of modern chocolate, and tells the fascinating history of the "drink of the gods." Tours are guided in four languages - Ukrainian, Russian, Polish and English.
After the museum tour, visitors can watch a film on chocolate, taste samples of high quality chocolate with a cup of coffee or tea, as well as take part in master classes devoted to drawing on chocolate eggs, lumps of jelly and marzipan.
Admission for children under 10 is free.
Comments