Art Nouveau in Krakow
In the Spring of 1897, Gustav Klimt co-founded the legendary Secession Group: 'To every age its art' they proclaimed, 'and to art its freedom'. Vienna was rewriting the rulebook in many spheres - it was the age of Freud, Mahler, and Schoenberg. "When Vienna speaks," remarked the writer Joseph Roth, "the world takes notice". However, whilst the Austrian capital is rightfully recognised as a beacon for the avant-garde, it's often forgotten that it was not just the Viennese who made up Secession's heady brew.
In the first year of the Secession's existence, a fifth of the members were Poles, a number that continued to grow over the following ten years. The gilded youth of Secession embraced bright sparks from across the Habsburg Empire, with figures such as Czech dreamer Alfons Mucha and Croatian sculptor Ivan Mestrovic all joining in.
Polish members of Secession contributed reams of material to the group's journal Ver Sacrum, and they were often singled out by Viennese critics as the most inspiring phenomenon of the lot. All this is largely forgotten now, although scholar Jan Cavanaugh has uncovered a great deal of fascinating material. (See below).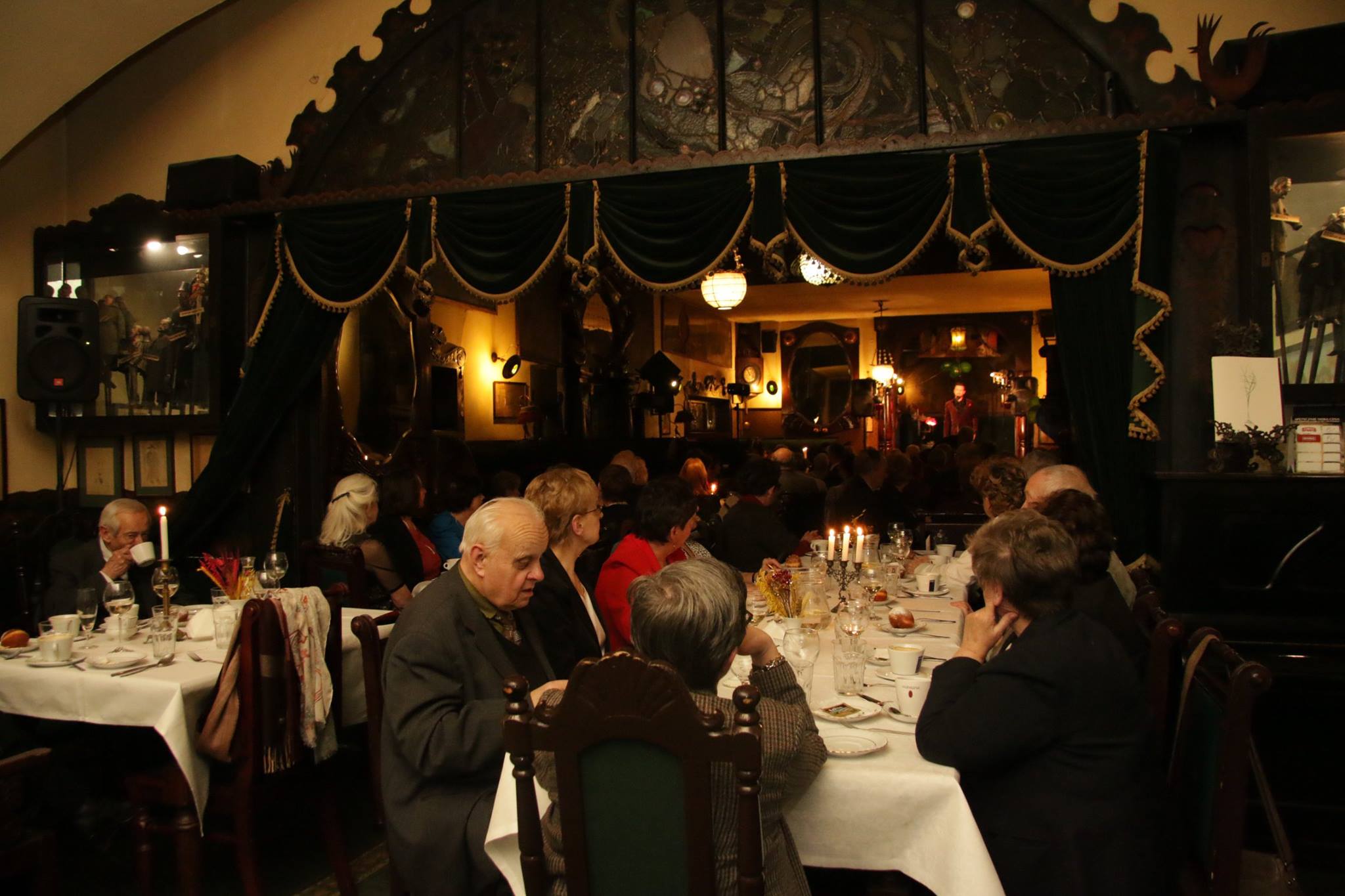 Above: Jan Michalik's Confectionery, legendary hangout of Cracow's bohemian set
When Klimt kicked off the Secession fraternity, Krakow belonged to the Habsburg province of Galicia. Although only the second city of the region after Lemberg (today's Lviv), Krakow had a special patriotic resonance, being the former Royal Capital of Poland. Krakow did not always have an easy ride under the Austrians, but after 1870, Galicia was granted far-reaching autonomy and Krakow jumped at the chance to burnish her patriotic credentials. The university was allowed to teach in Polish again, museums opened, and the famed Jan Matejko Art Academy was launched. Drawn by the liberty that was denied in Russian and Prussian Poland, artists from across the divided country flocked to Krakow to drink at the newly unblocked fountain.
It's this complicated national predicament that informs Polish art of that time. And as it happened, the years 1870-1914 saw the most extraordinary flowering of Polish art to date. Three outstanding figures leap out: Jozef Mehoffer, Jacek Malczewski and above all Stanislaw Wyspianski. All three were invited to join Vienna's Secession in its opening year, and they contributed regularly to the Secession journal Ver Sacrum. However, these stars were supported by dozens of other brilliant talents.
The lion's share of Krakow's progressive artists were members of Poland's 'Sztuka' fraternity, which staged exhibitions across Galicia and beyond. They hung out at cafe's such as Jama Michalika ('Michalik's Den', as pictured above), and they had an irreverent attitude towards the stuffy conservatism of aristocratic Krakow. That said, many of them were young nobles themselves, and those that did not burn out often went on to become venerable professors.
Comments
So many visitors walking down Florianska miss Cafe Michalika. Don't be the same! Just drop in and visit - it really is quite something!
Reply
It seems separate art nouveau movements were happening all over Europe. I thought they started with the arts and crafts movement in England and then flowered in Paris. Then Modernisme took off in Barcelona! Even in the US there were art nouveau style buildings erected right?
Reply
The cafe is absolutely stunning, and well worth a visit. I hope that the city will preserve it for ever as a place of historical value. It really is a time capsule.
Reply