Sofia

Sofia - Bulgaria's ancient capital city, is a...
2 min read
Leave a comment
Sofia's World!
Welcome to Sofia, city of contradiction: ancient yet modern, mysterious yet accessible, but above all timeless, cosmopolitan, elegant, and vibrant. There's no better place to visit if you're looking for cultural riches or diverse activities (not to mention friendly locals) and we're here to point you in the right direction! Sofia is Europe's second oldest capital city and 7000 years of existence have gifted it a unique atmosphere all of its very own. Stylish restaurants, chic bars, and buzzing nightclubs mean that night time need never be boring, whilst the many and varied theatres, concert halls, and cinemas ensure there's always a more relaxed alternative. During the day you can take advantage of countless snug cafes, interesting galleries, and famous museums.
Whether you're scoping out potential holiday destinations or already in the city, we're here to help: the more you know about Sofia the better you will enjoy it and we want to make sure your time here is nothing short of brilliant. We keep the information up to the minute and want our site to be the number one guide to Sofia, so if you think we're missing anything then let us know!
While you're in this part of the world, why not pay a visit to our Polish friends in Cracow, Wroclaw, Warsaw, Gdansk, or Zakopane? Don't take too long though, as there's more than enough for you to see and do right here in Sofia, Bulgaria!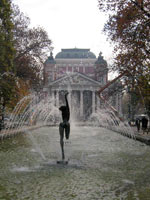 Sofia has a reputation for beautiful spring and summer days. It would be a shame to stay inside with such lovely weather, so why not head off to the zoo or Sofia Land, or take a stroll around the city? Or if the sun happens to be in retreat, head to one of Sofia's many museums or cathedrals for some enlightening rainy day activities.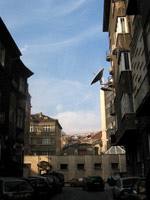 Quicklinks