Nocturnal pursuits
Sofia is a city that truly comes alive at night. The Sofians love to party - and the fact that there are no laws restricting the selling of alcohol means that they like to party long and hard into the night.
For anyone keen to initiate themselves into the Sofia nightlife scene then the Vitosha Boulevard is the best place to head. The area either side of this main strip teems with cool cafes, funky bars and watering holes of many more descriptions. With fifty different beers to sample you might want to try Schweik! Meanwhile if you're in Sofia for summer the many outdoor cafes around the National Palace of Culture give the Bulgarian capital a Parisian air.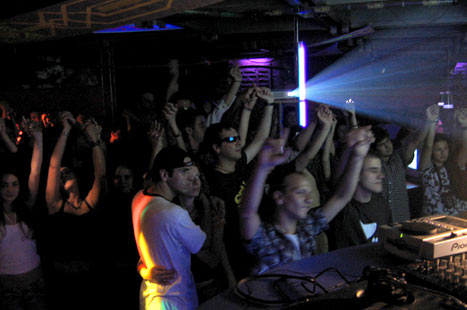 Around midnight the bars start to empty out as Sofia's nightowls begin to make their way to some of the city's pulsating nightspots. Caramba is a must for lovers of latin music, whilst techno heads will enjoy raving it up at the vast Escape club or the hip Scream club. Of course nightlife connoisseurs shouldn't leave Sofia without experiencing Club Chervilo. Full of posers it can also provide you with the sorts of legendary nights out that you'll be talking about to your grandchildren.
If live music is more your thing then Sofia can also offer you a first class nightlife experience. Backstage is probably the most well-known and is highly regarded for the quality of acts that play there whilst Swinging Hall is renowned for its great atmosphere.
With all these and many many more to choose from we're pretty confident your Sofia nightlife experience will be a fruitful one - certainly it will be if the famously friendly locals have anything to do with it!
Comments