Sofia Airport
Sofia's only airport is located southeast of the city, on the border of the Druzhba district. The formerly old and small airport is facing constant expansion as Sofia is becoming a bigger and bigger tourist and business traveller destination.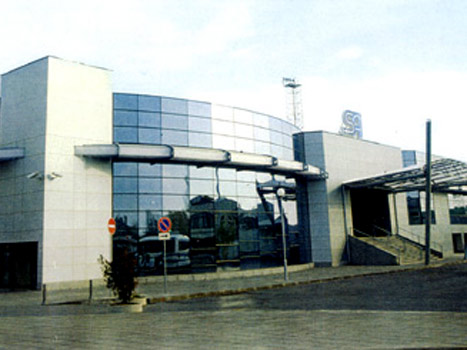 On December 27th, 2006, the Sofia Airport added a second terminal, know as the "new European face of the capital airport." Though increased traffic has made the second terminal necessary, the opening suspiciously coincided with Bulgaria's accession into the EU, proving Bulgarian willingness to show its readiness at being a true part of Europe. The new terminal has 38 check-in desks, travel retail shops, a Bulgarian wine and spirits shop and business lounges, seven gates with passenger loading air bridges, and will be serving both low cost and traditional international flights.
Though Sofia is not yet a cheap flight mecca like Warsaw or Vienna, several cheap flight carriers like SkyEurope and WizzAir already service Sofia airport, and now that Bulgaria is a full-fledged member of the EU, more are sure to follow.
Comments