Top Tips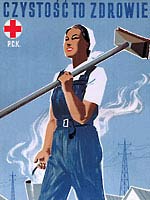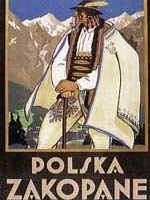 Here are a few things to remember during your time in Zakopane:
Strange people standing on the side of the road holding cardboard signs written "noclegi" or "pokoje" are not looking for a lift - they're offering cheap accommodation!
Avoid changing your money at Bureaux de Change in Zakopane town centre unless you want to hand a complete stranger an early Christmas present - the rates can be awful.
Don't hail your taxis from the rank - ask someone to phone for one - it's 30 percent cheaper. Better still, walk - nothing is that far away.
Coin-operated phone boxes are almost non-existent. You'll need to buy a telephone card (karta telefoniczna) from a Post Office or kiosk.
Tipping is not expected. No self-respecting waiter will turn away a few extra zloty, but you won't get the customary grimace if you don't. You're not guaranteed a smile if you do either.
Try the local smoked sheeps' cheeses - oscypki - sold at stands on the street and in the main market in Zakopane.
Unlike in the UK, pubs don't close at 11. Most just about get going then. Zakopane has embraced the apres-ski culture with a passion - even when there's no snow around.
Bring warm clothes and a hat. Even at the height of the summer, it can be pretty chilly in the mountains, and rain can arrive without warning.
Poles are passionate about their food. Throw away your preconceptions about miserable eastern bloc stews, and be prepared for a great surprise.
Poland has adopted its own uniquely confusing symbols for differentiating public toilets for men and women (see adjacent) - Remember, too, that in Zakopane you will almost certainly have to pay. Oh, and by the way, the circle is for women, the triangle for men! Or is it the other way around?
Comments