Why Stag It Up in Wroclaw?
Thinking of coming to Wroclaw for your stag weekend? You certainly won't regret it! Whereas Tallinn, Riga, Ljubljana and Krakow are already tired members of the stag weekend circuit, Wroclaw still offers something fresh and exciting to connoisseurs of Eastern Europe - and will have your work mates scrambling for a map as you spend all of next week boasting about your exploits!
An almost completely undiscovered gem, Wroclaw is already being touted as 'the next Krakow' (Krakow having been promoted to 'the next Prague') thanks to it's stunning Main Square, laid-back atmosphere and raucous nightlife. What's more Wroclaw is perched beautifully on the river Odra, and its numerous waterways and bridges give this city a charm unrivalled in Poland that even debauched stag weekenders are sure to appreciate!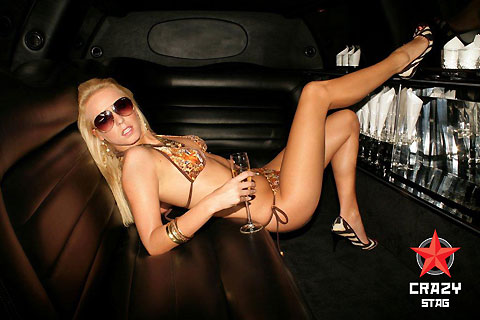 Ok, enough scene setting - let's get down to the nitty gritty of a stag do! Beers and women! The good news is there's plenty of great places to sample both - and neither Polish beer, nor Polish women are to be sniffed at!
Polish beer is well-favoured not only by the Poles but by most foreign visitors as well and brands like Piast, Zywiec (pronounced zhiv-i-ets) and Okocim (o-koch-im) go down a treat - especially when sampled on a sunny day in the Main Square.
Unfortunately we can't guarantee that the Wroclawian ladies will 'go down a treat', but we can vouchsafe that they are amongst the best-looking in the whole of Europe. You may have heard the adage that the further East you go the better looking the women... In which case you should bear in mind that after World War II, Wroclaw was populated by folk who were forced to move from Lwow, now Lviv in modern-day Ukraine - and you don't get much further East than that! What's more, unlike the girls from most of Eastern Europe's hotspots, the girls from Wroclaw aren't yet suffering from stag group fatigue - so your cheesy one-liners, British charm and 'hilarious' party tricks may still give you a shoe-in!
As for the places to find these gorgeous girls, well we recommend you try out any number of nightclubs, such as Jazzda Club, Bed Club or Klubo-Kawiarnia PRL on the Main Square. Or head to the Pasaz Niepolda where you'll find more watering holes per square metre than on any strip in the Costa del Sol! Mudo 71 or Niebo are just a few perennial faves. Those who search for sth more exciting might try Le Secret.
Of course stag weekends aren't limited to just nighttime activities these days. Check out our entertainment section for some ideas.
There's some top tips for going it alone, but if you really want to guarantee that you have a great time in Wroclaw then why not let the people that know the city best organise everything for you - ie. us! We can organise everything from your accommodation and airport transfers to adrenaline activities (think paintball, karting and shooting), bar crawls and saucy stripteases... Head to our stag weekends booking page to find out more.
All of our stag weekends are organised in association with the lunatics at Crazy Stag Wroclaw, so you can be sure you're getting the real deal!
Comments