Setka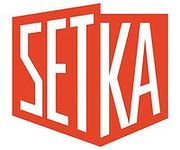 Phone

-

Website

-

Address

ul. Świętokrzyska 14
Local Life Warsaw is about to select candidates for Best Places awards, dedicated to rewarding and encouraging excellence in products, service and ideas. You are helping us to make the best choice.


Setka has 0 votes. Click here to see the results.


You can vote once a day for your favourite place.
Editor's review
With evident passion working from the kitchen and behind the bar - Setka is a Warsawian gastropub well worth the taste. The menu is inspired by traditional Polish cuisine, with well-seasoned chefs using high-quality ingredients to prepare their hearty regional dishes.
On the menu you will find delicious classics such as: Beef Tartare, Pierogi, Marinated Herring, Potato Pancakes with Goulash, Pork Ribs and more. It's a delight to experience these special local foods with a friend and a beer amid the bustling evening and lunchtime (don't miss the lunch set specials) atmosphere. If you, understandably, stay late into the night to enjoy their full selection of local & international beers, wines, spirits & cocktails or the regular DJ's - we don't blame you. Fix yourself up in the morning with Setka's solid breakfast menu.
Editor
Editor & Warsaw Local
Reviews
Jak na setę to do Setki i od razu człowiek lekki. Do wódeczki trzeba zjeść obowiązkowo, aby było bardzo zdrowo!
Reply