Warsaw International Film Festival
Polish cinema has produced some esteemed names known throughout the world like Wajda and Polanski. But where can aspiring Polish filmmakers and actors get their start? For many, it's the prestigious Warsaw International Film Festival, an annual festival that takes place every October.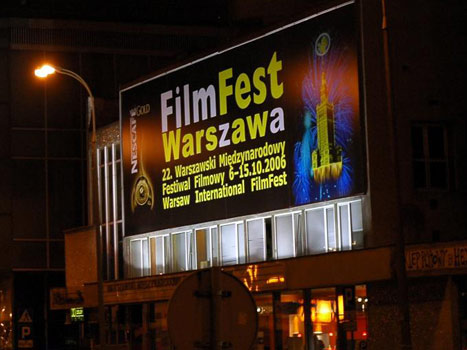 Warsaw Film Festival 2010
The 26th edition of the Warsaw Film Festival is scheduled to take place 8-17 October. More details as they're announced!

Warsaw Film Festival 2008

Film fans are in for a treat this October as the Warsaw Film Fest rolls into town from the 10th until the 19th of the month. Expect art-house offerings from every corner of the globe, with a special emphasis of course on up-and-coming Polish talent. Films are usually screened in their original language with Polish subtitles and participating cinemas include Kinoteka (Palace of Science and Culture on pl. Defilad 1), Palladium (ul. Zlota 7/9) and Luna (ul. Marszalkowska 28). Over 100 films are shown throughout the festival, and awards are given to the best and most popular films.

For details on the films shown and a full schedule, please see the festival's official web site.
Comments
My name is Ali... From South Azerbaijan in Iran... I am Film maker... i like experment your Festival....
Reply