A Woodland Resting Place
On the western edge of the ghetto area are two vast cemeteries, side by side. The Catholic one, known as Powazki Cemetery, is accessible from Powazkowska Street. To the south and west of it, behind a high brick wall, is the Jewish Cemetery.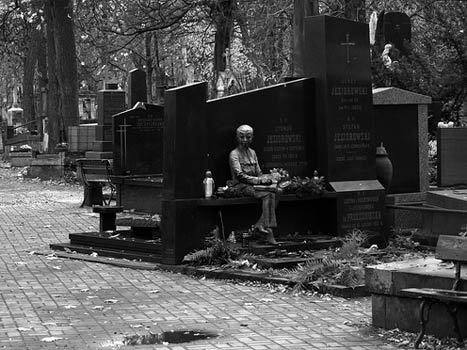 Often favourably compared with Pere Lachaise in Paris, Powazki Cemetery is arguably one of the most beautiful cemeteries in Europe. Laid out in 1790, it is the oldest Catholic cemetery in the city and is the resting place of over a million Varsovians, including many of the great and the good. They can be found along the Avenue of the Meritorious, which stretches down the southern side of the catacombs, not far from the entrance.
A stroll through Powazki is an evocative experience, and it is easy to lose yourself among the tombs and graves many of them architectural or sculptural treasures. A close look at some of the inscriptions will give you an insight into how Varsovians have historically lived and died a fascinating testament to a city long gone.
Comments
This place makes one feel united. It is full of life and yet here is a place we call a cementary. Well looked after and clean and during my visits the flowers were amazing
Reply
SUPERB, MAGICAL, a really special day, i had heard but really never expected such an experience - incredible
Reply
an amazing and haunting place, the shear size of the powalski cemetery is incredible, not to mention the ancient crypts and tombstones.
Reply