Tread the Path of Kings
Any visit to Warsaw is not complete without a stroll down Krakowskie Przedmiescie - the first leg of the Royal Way. This enchanting boulevard has been crossed by kings, noblemen, presidents and the country's brightest stars. Here you'll see limousines zipping by and plenty of eye candy, and hear about 100 different languages as well as the casual discussions of students from Warsaw University. A true gem, often dubbed the Champs Elysees of Poland.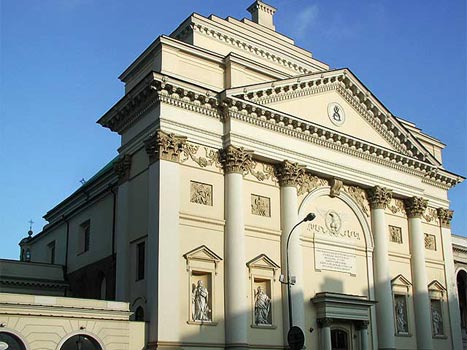 When traversing this neck of the woods, be sure to visit one of the many superb churches along the way. St. Anne's and St. Joseph's Churches are particularly impressive, as is Kosciol Siostr Wisytek and the Holy Cross Church. A series of statues, including one monument to the Virgin Mary as well as Poland's beloved son, Nicolaus Copernicus, are also worthy of attention.
For those with special interests in the more modern or more, um, political, try sneaking a gander at the Presidential Palace (the massive construction on the east flank of the street, with the statue of Prince Poniatowski on his noble steed). Naturally, this particular structure is not open to the general public - and the guards out front will remind you of this fact. However, occasional tours are permitted; keep your ear to the grindstone...
Comments