The Japanese Poster Today
An Exhibition at the Poster Museum at Wilanow
October 6th - November 25th 2007

Autumn is a fine time for culture vultures swooping around the Polish capital. Long established events such as the Festival of Contemporary Music and the International Film extravaganza draw enthusiasts from far and wide. Yet this October, the capital will be blessed with another golden leaf in its laurel.
The acclaimed Poster Museum in the grounds of Wilanow Palace is hosting a one-off event this year under the patronage of Mr. Ryuichi Tanabe, Ambassador of Japan. 'The Japanese Poster Today' will unveil over 120 flashes of inspiration from the last 15 years. The posters are jam-packed with sophistication, wit and arresting use of line and colour. Poland may have won well-deserved prestige in the art of poster design, but this exhibition shows that the Japanese can give the Poles a good run for their money.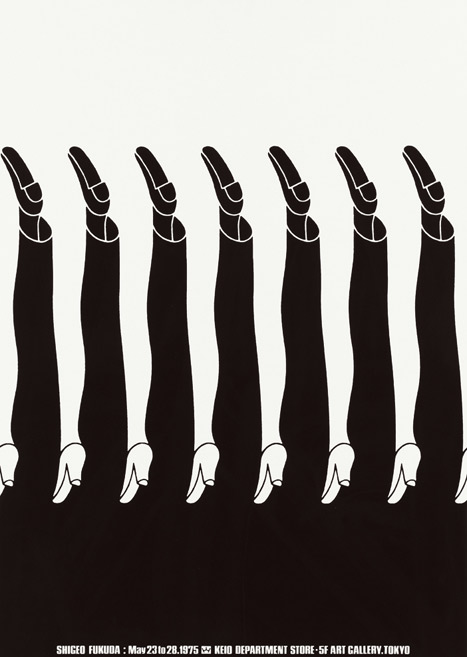 Above:Shigeo Fukuda (Poster advertising the artist's solo show in Tokyo)
The posters on show come from the Dai Nippon Printing archives of graphic design in Tokyo. Among the artists whose posters will be on display are legendary names such as Kazumasa Nagai, Ikko Tanaka, Mitsuo Katsui and Tadanori Yokoo. The up and coming generation will also be well-represented, with choice posters by Nagi Noda, Keiko Hirano, Taku Satoh, Kashiwa Sato, Kenjiro Sano and many more.
Of course, if you're new to Warsaw, it's also a glorious chance to kill two birds with one stone. The environs of the Wilanow Palace are likely to look inspirational in mid-Autumn, so the combination would make for a fantastic day out.
The exhibition officially opens on 6th October, and standard entrance will be 9 zloty (5 reduced). On Monday entrance is free of charge.
Comments