New Life To Old Tobacco Factory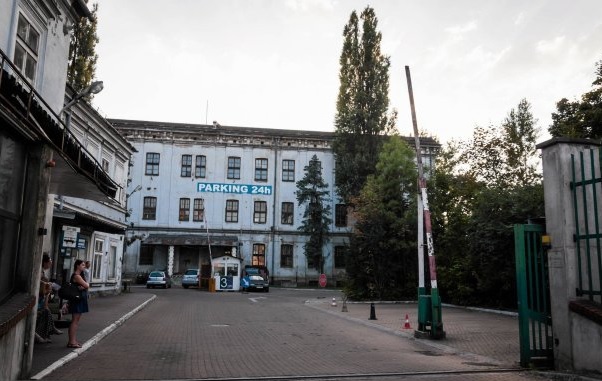 The TYTANO Foundation has just launched the project of adapting. After a thorough restoration, the building will be transformed into an incubator centre for young artists, entrepreneurs and a place for various institutions. The complex is planned to open in April 2016.
The adaptation of the old tobacco factory located in ul. Dolnych Mlynow for cultural purposes started in the middle of October. The Tytano Foundation, which currently owns the premises, says that organization of all formal issues, including utility suppliers is still in progress. The proper restoration is to be started in early December. If everything goes according to plan, the complex will be opened in April.
'The facility is going to serve as a meeting ground for young artists and creative entrepreneurs. It will also be a space where various institutions can carry out their projects. The incubator centre will comprise space for cultural, social and entertainment events. Additionally, it will include modern artistic studios as well as theatre and cinema halls,' says Łukasz Kumecki with TYTANO.
Moreover, the foundation plans to arrange an exhibition space and conference hall in the former factory. The facility will open its doors to various festivals taking place in Krakow. The complex will also comprise a space dedicated to the seniors. The project aims to increase activity of people of all ages. As the organizers say, TYTANO wants to create as if an entire multi-generational ecosystem, with something interesting to offer for people of all ages. Each artist and company working within the centre should be autonomous and remain as they were before, without changing their character. This, as the TYTANO members point out, guarantees freedom and unrestricted exchange of ideas and concepts between different business and artistic environments.
The representatives of TYTANO assume that the costs of the investment can reach up to a few million zloty. The repairs and refurbishment itself, which will enable the use of the facility can cost over million zloty. 'My dream is to extend the complex in the future by a modern office, as well as workshop and exhibition pavilions. Merged with the old buildings, the new ones would enhance the character of this place,' says Anna Maria Kwiatek from TYTANO.
As the buildings have historical character, they remain under the supervision of the chief conservator officer. The foundation is obliged to leave the structure of the buildings and all monumental elements untouched. These include, for example, the rooftop of one of the buildings, as well as the decorative cornice. The complex comprises five buildings and each of them has different regulations concerning restoration.
The former tobacco factory in ul. Dolnych Mlynow was established in 1876 and operated for over 125 years. For over two years, it was the biggest work place in Krakow. In its best time, it employed over a thousand people. The shutdown dates back to 2002, when Philip Morris decided to sell the facilities.
Comments