Where and How Tourists Spend Money in Krakow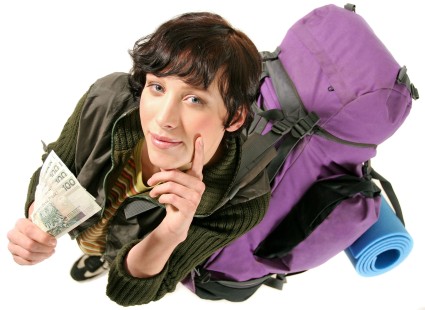 It's said that 10% of Krakow's GNP comes from the tourism industry. It's over 4.5 billion PLN. According to the submission "Tourism business" by the Statistical Office, in 2014 there were over 15 thousand active business entities. Majority, over 31.5% of them belong to transport industry. Restaurants comprise 21.8%, retail outlets 20.7%, travel agencies and guides 20.7%. The bulk of entities, over 96% of are those employing up to 9 people. Companies employing over 49 people make only 0.4%.
Hard life of handicraft and retail business
Tourism industry employs about 38,000 citizens. Most of them works in restaurants, cultural venues or for companies offering souvenirs and handicraft. The average salary in enterprise sector in 2014 was 4092 PLN gross. In the tourism industry, it was over one thousand less, approximately 3,000 PLN. According to data of the Statistical Office (GUS), it is the entities from the transport industry (91.8%) that stand the biggest chance of survival in the first year of their business activity. On the other hand, handicraft and retail business stand the least chance (76.6%). During the following years of activity, the situation of the handicraft industry and retail doesn't improve, neither does for the catering branch. Transport companies, the accommodation industry as well as travel agencies and guides get the best deal.
What is the impact of Tauron Arena Kraków?
During the first half of the year, there were 802 accommodation facilities in Kraków, including 434 hotels and 303 unclassified venues. Hostels in the city centre are still prevailing. In the years 2012-2014 companies in the tourism industry in Kraków were really beneficial. Record profits were reported in the second half of 2013, the lowest in the first half of 2012. The most beneficial were accommodation facilities.
"For Kraków, tourism was, is and will be the driving force of economic growth and we have to do everything to maintain the attractiveness of the city. About 10.2% of the GNP of Kraków is generated by the tourism industry," said Krzysztof Jakóbik, director of the Statistical Office. He announced that Statistical Office is about to do research on how openings of Tauron Arena Kraków and ICE Kraków Congress Centre impact on tourism development. "We can expect that these facilities have a significant impact on the attractiveness of the city, especially for the business tourism as well as cultural and sport events" he added.
Who, from where and how they arrive
According to research done by Malopolska Tourism Organization, 9.9 million tourists visited Kraków in the last year and spent a total of 4.5 billion PLN. The vast majority of foreign guests were from Great Britain (17.1%), however the amount of British tourists in Kraków decreases. The second place belongs to Germans (16.5%), the number of German tourists increases. Next are Spaniards (10.8%), Italians (10.2%), French (7.10%), Ukrainians (4.5%) and Americans (4.3%). The number of Russian tourists decreases (from 6.7 to 2.9% in 2013 alone) while the number of tourists coming from China, Korea (from 0.2 to 0.9%) and the Netherlands (from 1.5 to 2.9%) is still growing.
The bulk of native guests comes from Lesser Poland (18.2%), Silesia Province (13.7%) and the Mazovian Province (12%).
Over 53% of guests choose the plane as a means of transport. Native tourists travel mostly by car (over 45%). Guests the most often choose accommodation in a hotel (47% foreign guests and 20% natives) or in a hostel (almost 15% foreigners and 13% natives).
An average of 846 PLN per person
It was calculated that tourists spent about 4.5 billion PLN in Kraków this year (excluding travel and accommodation expenses). It's 300 million less than last year. Foreign guests spent about 846 PLN per person and native guests about 310 PLN. The loss is caused by the change of the age structure of tourists, a drop in time spent in Kraków and a decrease in the amount of money spent by Russian and Israeli tourists.
The main goals for tourists while visiting Kraków were: to sightsee, to relax, to visit family and friends, to entertain themselves, or to travel. They also come to Kraków for religion-related purposes. Wawel Castle is said to be the biggest attraction of the city. Other attractive places are Sukiennice, Main Market Square, Kazimierz Old Jewish Quarter, St. Mary's Church, Rynek Underground, the Vistula Boulevards and Oscar Schindler's Enamel Factory.
Comments