Lone Canoist Wins NG Contest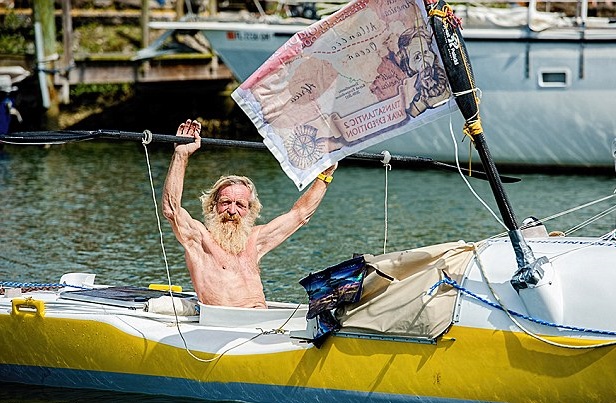 Aleksander Doba, a 68 year old retired engineer from Poland, has been chosen the Traveller of the Year, according to annual National Geographic online vote.
Doba kayaked across the widest part of the Atlantic between the coasts of Europe and North America. He received a record-breaking number of votes on the website of American National Geographic, over half a million. He won over 10 other travellers whose achievements were the most appreciated ones last year.
"Thanks to that contest, I got to know how many friends I have around the globe. I also got to know how many people are fascinated with an 68 year-old kayaking alone across the Atlantic. I feel moved and honoured" he said.
Aleksander Doba sailed from Portugal to Florida – 6,000 miles across the Atlantic in a tiny canoe. His cruise from Portugal to Bermuda is believed to be the longest open-water kayak crossing in history. The Polish explorer experienced dramatic moments during the journey. His rudder was damaged after a harsh weather episode and he was forced to stop in Bermuda for over a month for repairs and couldn't sent messages for about 50 days. However, he triumphantly reached his destination, safe and sound. At the end of his transatlantic journey, looking like a castaway, he kissed the ground greeted by hundreds of cheering supporters.
Comments