Krakow Restaurants Recommended by Michelin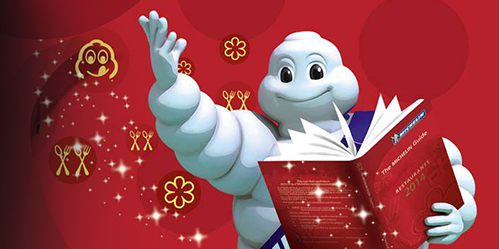 Bianca and Ed Red made their debut on the ranking of the most prestigious European restaurants, according to Michelin. The venues were awarded with one fork and spoon in Michelin Red Guide "Main Cities in Europe 2015".
This award is a subjective reflection of the overall comfort, ambiance and quality of a restaurant. Unfortunately, such a commendation doesn't mean much in Poland yet, says Wojciech Nowicki, a food writer.
This year's issue of Michelin Guide honoured two Krakow restaurants. They joined the group of 19 other venues, nominated in 2014. "We're very glad, especially because Bianca has been open for only about one year. A lot of foreign guests visit us, and Michelin's recommendation serves as a tip for them that our restaurant is worth a visit," said Teresa Żylska, the manager of Bianca.
The other awarded restaurant also made its debut last year. "The combination of local products, the individual approach to each customer and the excellent chef. This is the recipe for success", revealed Grzegorz Kłos, the owner of Ed Red.
This year's ranking features three new restaurants from Warsaw: Senses, Salto and Signature.
Michelin Red Guide "Main Cities in Europe" is considered the vademecum of the most important restaurants and hotels in Europe. For over 100 years the recommendable venues have been chosen under the scrutiny of experts' eyes. The venues are evaluated according to taste (a Michelin star), ambiance and decor (forks and spoons) and exceptionally good food at moderate prices (Bip Gourmand). Information about recommended restaurants that are contained in the guide are updated and verified every year. The only Michelin star restaurant in Poland is Atelier Amaro in Warsaw.
Comments