New Krakow Culinary Superstar Constellation Announced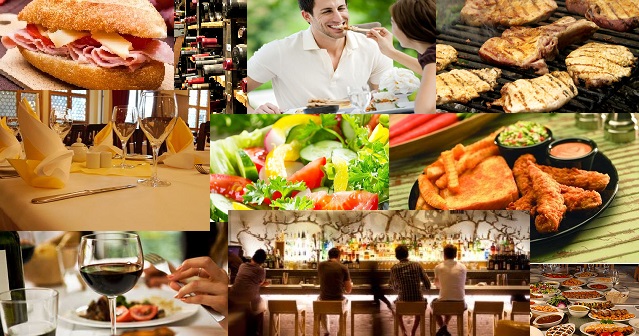 Food, food everywhere. "Smaki Krakowa" (Tastes of Krakow) is a new, reputable food guide, published to honour the winners of a vote held by a renowned Krakow daily, Dziennik Polski. The idea behind the accolade was to choose the best Krakovian restaurants in various categories, with special attention to food quality, creative recipes and of course, unique tastes. As it turned out, in many cases the jury's opinion about Krakow eateries was unanimous to those submitted by those submitted by Dziennik Polski readers. "Smaki Krakowa" is the first initiative of its kind in the city; the award ceremony was exciting and full of unexpected, yet positive emotions. "Smaki Krakowa" can no doubt be counted among such publications as the Gault & Millau and the Michelin Guide. - commented Anna Starmach, jury member of MasterChef Poland and a cookbook author.
And the winners are...
Grand Prix:
Zazie Bistro, ul. Józefa 34
Polish cuisine:
1st place: 27 Porcji Slow Food, Chmieleniec 2B
2nd and 3rd place: Zdybanka, ul. Szczepańska 3/1, Biała Róża, ul. Straszewskiego 16
Jewish and Middle Eastern cuisine:
1st place Hamsa, ul. Szeroka 2
2nd and 3rd place: Dawno Temu na Kazimierzu, ul. Szeroka 1, Sami Am Am, ul. Św. Wawrzyńca 27
Italian cuisine:
1st place: Aqua e Vino, ul. Wiślna 5/10
2nd and 3rd place: Da Pietro, Rynek Główny 17, Pizza Garden, ul. M. Konopnickiej 11/1
French and Mediterranean cuisine:
1st place Zazie Bistro, ul. Józefa 34
2nd and 3rd place: Bon Appétit, Dajwór 2a, ZaKładka, ul. Józefińska 2
Asian cuisine:
1st place: Edo Fusion, ul. Miodowa 8
2nd and 3rd place: Big Mango, ul. Bronowicka 23, Zen Sushi Bar&Japanese Restaurant, ul. św. Tomasza 29
Cuisine of the Americas:
1st place: Pimiento Argentino Grill, ul. Józefa 26
2nd and 3rd place: Alebriche, ul. Karmelicka 56, Manzana, ul. Miodowa 11
Vegetarian cuisine:
1st place: Pod Norenami, ul. Krupnicza 6
2nd and 3rd place: Karma, ul. Krupnicza 12, WieloPole 3, ul. Wielopole 3
Author's cuisine:
1st place: Szara, Rynek Główny 6
2nd and 3rd place: Amarylis, ul. Dietla 60, Studio Qulinarne, ul. Gazowa 4
Street Food:
1st place: Andrus Food Truck, ul. św. Wawrzyńca 16
2nd and 3rd place: MoaBurger, ul. Mikołajska 3m, Streat Slow Food, ul. Kupa 10
Comments