Krakow Taxis Inspected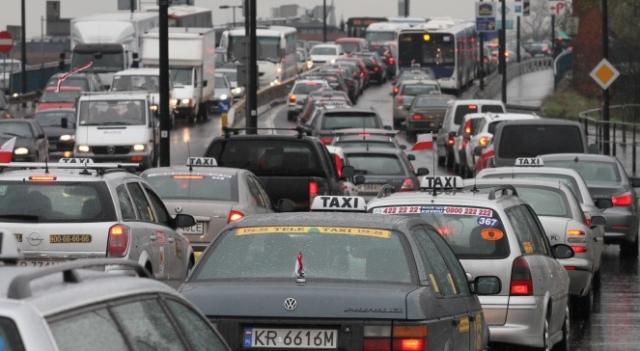 Every tenth customer is cheated by a taxi driver, report taxi inspectors after the latest sweep in Krakow. The most often observed malpractice is when taxi drivers take unnecessary detours, charge inflated taxi fares or apply extemporaneous price lists.
Two English-speakers ordered a taxi from the Sheraton Hotel to Krakow airport. They were charged 76 zloty, which is actually 27 zloty too much, because the taxi driver took a detour way, and applied the extra fare for taking trips was outside Krakow's administrative boundaries. After reaching the destination, the customers disclosed themselves as inspectors . The driver tried to excuse himself saying he was in a hurry and as the inspectors had been talking to him while driving he couldn't focus and forgot to change the tariff and chose longer way. The inspectors also overpaid 8 zlotys for driving back from Balice with Airport Taxi, and the driver refused them a receipt. And such scenario was not an isolated case. The inspection revealed, moreover that taximeters are installed in such a way that they can't be well visible for customers, most of receipts contain errors and atop of it all, taxis often stink.
It's worth reminding that in all cases taxi drivers are obliged to hand customers a receipt, and in case of traffic, they must ask for customers' permission to take a detour. If you intend to report a taxi driver, it's better to have a receipt. If not, you should at least take down the car's ID number.
Last year, the City Council organized a total of nine inspections. They revealed that in 140 taxi drivers, 14 didn't follow the rules and regulations. Fortunately, officials can fine a taxi driver even if the amount of fraud isn't significant as what matters is the very fact of fraud. The first time when a taxi driver is caught red handed, he is officially warned. At the second time, their taxi license is taken away. Sometimes inspectors nailed taxi drivers working with no license at all. The management of taxi companies should be aware of the consequences of such conduct.
It is also interesting that the Office for Competition and Consumer Protection is now investigating the legality of Krakow Airport not having a taxi rank for taxis other than belonging to the company cooperating with the airport. If it turns out a monkey business, the appropriate measures will be taken.
For reputable taxi companies see Local Life Services section.
Comments
We took a tax I from outside McDonald's near at Mary's church to kalwaryjska. The Uber there was 13 zloty and the taxi home 44. When we disputed this the taxi sped off with my girlfriend still inside and the door open, she had to wait for the taxi to slow down before she could jump out. It was a silver vw Passat estate, unfortunately I do not have the license plate or number. Beware getting a taxi in Krakow.
Reply