Krakow Ranks 1st Among City Break Destinations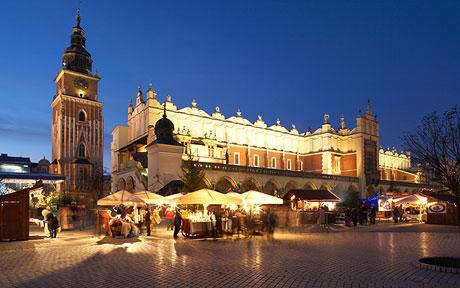 Krakow ranked first on the list of 45 most interesting European cities which are most suitable for popular city breaks, according to "Which?" portal. The former capital of Poland outdistanced Berlin (4. place) and Vienna. While the actual capital of Poland, Warsaw ranked as far as 37., the second place was awarded to Munich, and Prague is third-placed. Budapest, Tallinn, Barcelona, Vienna, Valencia and Seville took further places in the ranking. The last were Naples and Milan.
A total of 4585 respondents took part in the survey. The ranking included cities that are no more than a 3-hour flight from UK. Respondents were asked about accommodation, food, tourists attractions, and public transport. Questions pertained also to merchandise, attitude towards tourists and value for money.
Krakow received the highest, 5-star rating in both the culinary category and in attitude towards tourists, whereas tourist attractions and accommodation was awarded 4 stars each. Wieliczka Salt Mine has proven recognized particularly well.
Average room price in Krakow appears quite affordable for British tourist- it's about 55 GBP. What is more, transfer from airport to the city center costs no more than 1 pound.
The "Which" portal works for British consumer to make his life fairer and to bring him better value in services and products. As it calls itself "a consumer champion", it helps British consumers to make informed decisions.
Comments