Kraków - Rzeszów Motorway Finally Ready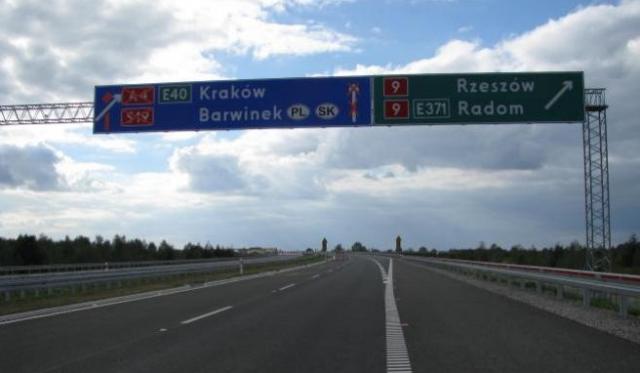 After a few years of struggling, Cracovians are finally able to get to Rzeszów (southeastern Poland) in 1.5 h and what is more important- safe and without any obstacles. The last section of A4 motorway on this route has been completed on the 30th of October, 2014.
A first contractor was about to finish it in July, 2012 (by UEFA 2012 European Championships), but he didn't make it in time, and the plans for opening had to be radically amended. All in all, the investment worth 981 million zloty turned out a modern motorway with a lot of facilities, including service points, underpasses for animals and even airstrip for the military. Now a question appears: how much we are going to pay? Well, so far the pass is free, but it is just a matter of time when fees will be charged, it should be about 10 grosz per km for car drivers. Probably truckers will be the first to be charged, but so far there is no information when.
Anyway, let's keep fingers crossed for 2016, when the last section of the motorway is to be finished, finally connecting the southern and eastern borders of Poland.
Comments