New Expo Kraków Opens At Last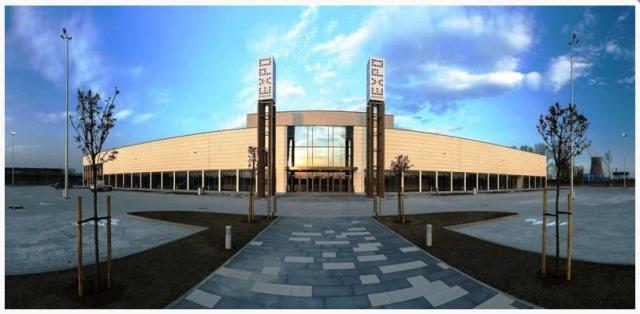 After 4,5 years of preparation and 288 days of construction, the 13,000 m sq EXPO exhibit hall is finally ready. The 41 million investment in Galicyjska St. refers to the tradition of the turn-of-the-century Galicja region, and Krakow's importance of the Central Europe map. Its a bow of the hat to the first ever Polish General Exhibition, hosted by Kraków in 1887. The main two exhibition halls are named after Central Europe's two main rivers Wisła (Vistula) and Dunaj (Danube), and the conference room after the main cities: Budapest, Lviv, Prague and Vienna.
EXPO Kraków's special construction makes the facility;s exhibiting space virtually unlimited. "It can host all types of events: trade fairs, congresses, festivals, concerts, party convensions, balls, or reunions. A few events can be held simultaneously, therefore utilizing to the maximum the availiable space" says Grażyna Grabowska, the President of Targi w Krakowie company.
The state-of-the-art facility has been equipped with reinforced floor, and door wide enough to fit a plane, not to mention multimedia. "Technically speaking, we can service all events" says the Vice-President of Targi w Krakowie company, Paweł Nikliński.
The parking space in front of EXPO can hold 700 cars; a special bus line will shuttle between the facility and the city centre during exhibition events. "We have no intention of competing with the EU co-funded Congress Centre, we intend to be a region-oriented facility, not an international one" added Nikliński.
So far over 30 events have been planned in EXPO Kraków this year, including new ones.
Comments