Count's Costly Collection Back on Display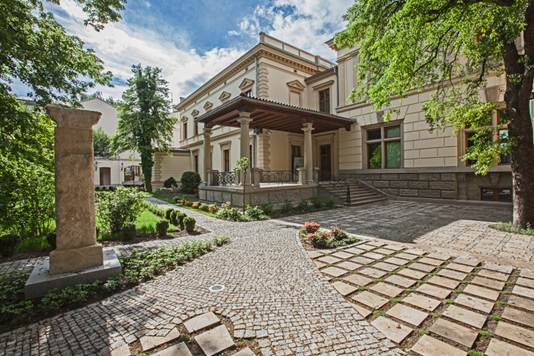 After 70 years The Emeryk Hutten-Czapski Museum re-opens its gates and shows the donative of over 100 thousand numismatic pieces collected for 130 years!
The man behind the outstanding collection is count Emeryk Hutten-Czapski, a bibliophile, a collector and an art connoisseur, whose particular interest was Poland and its heritage. His private assmblage of antique Polish numismates, considered the greatest known in the world, was the foundation for today's collection owned by the National Museum. Also, the count's 19th century neo-Renaissance palace has now been renovated to host the new branch of the National Museum, responsible for the valuable coins. The facility's attraction is also a beautifully restored, extensive garden.
The remarkable numismatic collection which has survived the trials of political, social and cultural changes includes numerous precious items. Among them is the largest collection of the oldest Polish coins, denars from the times of king Boleslaw (967 - 1025). A real gem is the only example of the Polish gold coin - the legendary florin of King Ladislaus the Short (1261-1333). The collection is supplemented by dozens of the so called donatives, coins or medals worth from 1,5 to 20 ducats, issued in Gdansk and Torun. And let's not forget the largest collection of gold medals from the times of the Vasa dynasty (1587-1668).
The exhibition is complemented by a unique old prints, manuscripts and other national memorabilia from Emeryk Hutten-Czapski's collection.
Comments