Suggested Itineraries & Tours
There's no perfect plan for everyone on a Krakow city break, but we've come up with some suggestions for trips in and around Krakow that will help you get the best from your time...

For weekend breaks and shorter stays:

If you're only in Krakow for a few days, you probably don't want to spend most of your time on a bus! In this case, we recommend three day excursions, each of which can be done in a few hours:

1) Salt Mines at Wieliczka: A must-see, these underground caves are truly stunning and just half an hour's drive from the city centre. The temperature below ground is the same all year round, so this makes it an ideal place to visit when it is either very cold or extremely hot (which it can be in the summer in Poland!)
2) Communism Tours: If you want to discover a bit about Poland's Communist past, why not join these guys for a fun-filled trip to the district of Nowa Huta? 'Enjoy' a trip in a communist-era Trabant (a car made, believe it or not, of paper!), and see the Central Square, now named after Ronald Reagan!

3) Auschwitz and Birkenau: It's something that everyone should see, though inevitably the day can be emotionally draining. It is best to go in a small group or privately. Not suitable for young children.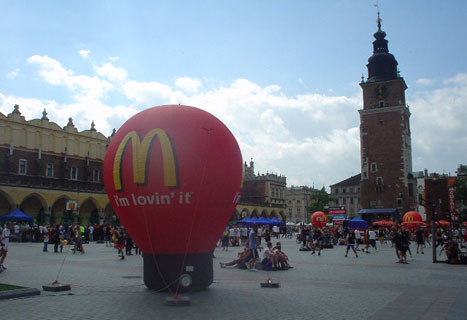 For longer trips and vacations:
If you are lucky enough to be travelling to Krakow for a week or so, it's worth considering a trip or two a bit further away. We still highly recommend the above three suggested itineraries, but here are a few others worth considering as well:
1) Zakopane: Poland's popular mountain resort is just a couple of hours away from Cracow. The town itself can get pretty crowded, but the beautiful wooden houses and churches are well worth visiting. In the summer, take a raft trip on the Dunajec River. In the winter, enjoy a sleigh ride and a highlander feast of gigantic proportions!
2) Ojcow: Ojcow is a National Park area about an hour's drive from the city. It's an ideal place to get away to for a few hours to enjoy a walk in the National Park, a visit to the Pieskowa Skala Castle, and perhaps a barbecue and a beer in the afternoon!
3) River Rafting: Head up to the Dunajec river for an unforgettable day of rafting. Admire the beauty of gorges and river valleys as you chug along some of Poland's most amazing scenery. Plus the famous Niedzica Castle is en route for those who fancy a passage back in time!
Comments