Bratislava Travel Tips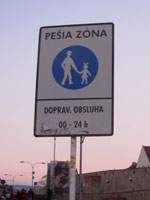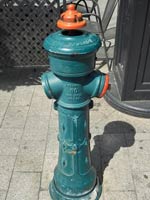 If you think you're going to be covering a lot of ground, both cultural and territorial, pick yourself up a City Card. All public transport is included, plus discounts on a host of museums. You'll also get a free tour of the Old Town. You can buy the cards at the airport, the train station and at tourist information points throughout the city.
As always, even just a few words of the language can help in winning over the locals. Follow the link for a few tips.
Try and pre-order taxis. It's cheaper. And generally, if you have to hail, go for ones with official company logos, not the nameless chaps with yellow lamps.
Ice Hockey is the national game of Slovakia, so if you want to let off steam Slovak style, why not check out a match?
Struggling to find a suitable flight from Bratislava? Try Vienna, as shuttle buses cover the short distance (45km) throughout the day. And if you've got the time, you can check out the Old Habsburg capital too.
As with all cities, petty theft is not ruled out, especially in crowded places. If in doubt, take a money belt.
Culture vultures pre-planning itineraries should bear in mind that as in much of Central Europe, museums are often closed on Mondays.
If you're coming from the Czech Republic, don't constantly sing the praise of Prague. Yes, it's a pretty place, but remember the Velvet Divorce cut the countries in half in 1993. You wouldn't wax lyrical about Edinburgh to a Glaswegian, or Madrid to a bloke from Barcelona.
If you're here on a stag weekend, remember you're not the first, so the lovable rogue persona probably won't wash. Generally, shouting is unpopular as is fondling/heckling shapely strangers. The politer you are, the more they'll like you. All in all, the cops are stricter on stags here than in other countries.
Travellers planning a trip to Slovakia should have a bash at visiting the countryside. It's there that you'll find some of the country's greatest treasures.
Above: Pedophile Zone. (At least they warn you...)
Below: Queue up behind the canines for free toilet facilities
Comments