Warsaw Restaurants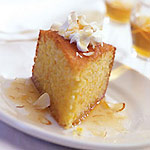 Wry fellows used to say that if you wanted to eat well in Warsaw you had to repair to an embassy, Ferrero Rocher style, and hob-nob with the diplomatic set. But gone are the days when the capital was a gastronomic desert. Today new places are springing up like mushrooms in Autumn - and the sheer variety on offer has obliterated the dreary old eastern-bloc stereotype. From chic Italian joints to funky fusion numbers, you won't go hungry in Warsaw!
If you'd prefer to skip the restaurants and eat with a local cook at their home, Eataway is now available in Warsaw.
See on Map
Looking for something specific?
Top rated restaurants in Warsaw