Tallinn Restaurants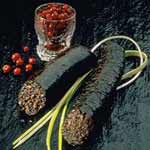 Given a nudge in the right direction by the recently-formed Silver Spoon Gastronomy Society, Tallinn's restaurant scene is rapidly growing in choice and quality. Every type of cuisine is represented from classic Italian to modern fusion and, although some joints are better than others, you're more likely to hit than miss. The adventurous - or should we say foolhardy - amongst you might want to try some classic Estonian dishes. Unfortunately your waitress will invariably speak English, and be able to tell you what's in them... When really you're better off not knowing.
For something completely different, you can now also eat with a local cook at their own home in Tallinn !
Looking for something specific?
See on Map
Top rated restaurants in Tallinn