What do to during Easter in Krakow
It's one of the most celebrated holidays in the Polish calendar, but if you're spending Easter in Krakow and you don't have a grandma to enthusiastically stuff you with eggs and sausages and Polish Easter traditions - how are you to make the most of your time?
A surge in the number of restaurants, clubs and pubs staying open is good news for tourists. However, most museums, art galleries, more official institutions and shopping centres are likely to remain closed over the Easter weekend, particularly on Sunday. Most locals will be found either at home with their family or in church, so, if you happen to be working on a film project that needs empty streets for a dramatic death scene, now is your chance.
You could also take the opportunity to actually kill an enemy, to hide Easter eggs around the city, to graffiti something nice over all the terrible graffiti, to pretend you're a ghost, to overcome your fear of singing in public places, to streak, to trick an unsuspecting friend into believing there was an apocalypse and you're the only survivors. Get creative.
If you are not a very creative person, you can do these things: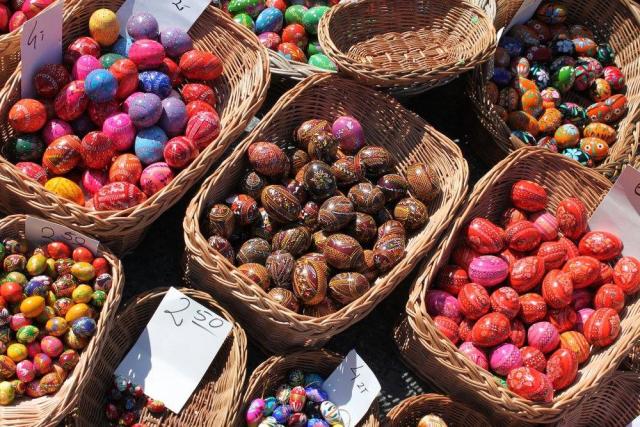 To immerse yourself in the Polish Easter spirit as well as in the spirit of capitalism, there's no better way than to spend some time browsing the wooden kiosks of the Old Town Easter Market. Thriving with traditional foods, mulled wine & beer (to get you in the mood for ill thought out purchases), colourful decorations, clothing, home-made crafts, jewellery, toys and general random nic-nackery.
Around: 7-17th April, Main Square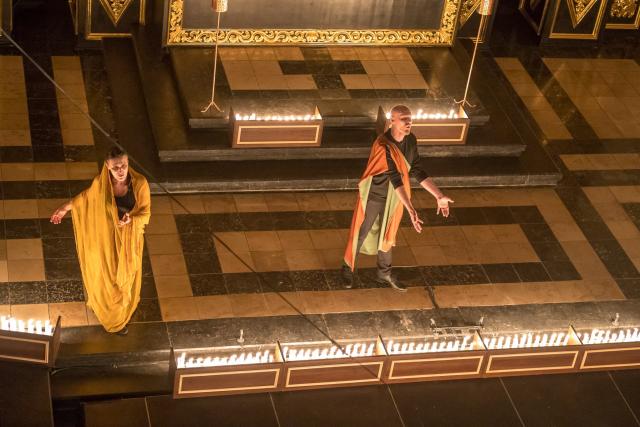 Krakows' annual festival celebrating early music. We have so many obvious examples of why music was awesome in the past and now it sucks… for instance every single song currently popular in America (and therefore on all global mainstream radio). Misteria Paschalia is a welcome escape from the constant stream of auto-tuned, drunk on plastic surgery and plastic money, soulless, pointless, faux 'music' which we are bombarded by ceaselessly, wherever we go.
This is music which genius ancient people put time, love and serious thought into, people who had vision and imagination and wanted to express something pure. Music created to soothe the world, instruments designed to harmonize with the soul and tones carefully constructed to vibrate our atoms into sync with the universe. Click here to check out the full program.
Around 10-17th April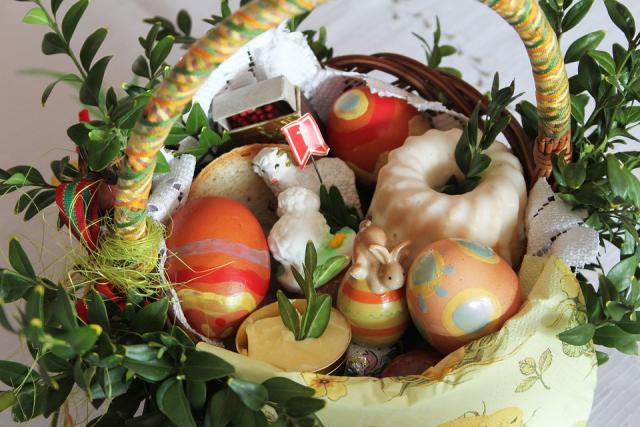 If you would like to join in on a local Easter tradition, then all you have to do is find yourself a nice basket, fill it with the customary: bread, decorated eggs (pisanki), sausage, butter, horseradish, ham, smoked bacon, salt, cheese, small leafy branches or flowers, a candle, colourful ribbons and a linen napkin to cover it all. All of these items have their own symbolic meaning but don't stress if you can't find them all, you can do your own thing and add your own favourite breakfast items as priests are supposed to be very forgiving.
What you have put together is called a 'święconka' (Easter Basket) and since the 7th century, Poles have been carrying them to church for blessing on Holy Saturday. While you're there, it's also customary to view the 'Grave of Jesus' (much like a Christmas nativity scene) which comes in various shapes, sizes and (sometimes rather abstract) designs, depending on the church. The next day, Easter sunday, it's usual to exchange wishes with your friends or family before bringing out your newly blessed basket of heavenly foods to enjoy a luxurious breakfast feast.
Easter Saturday, Most Churches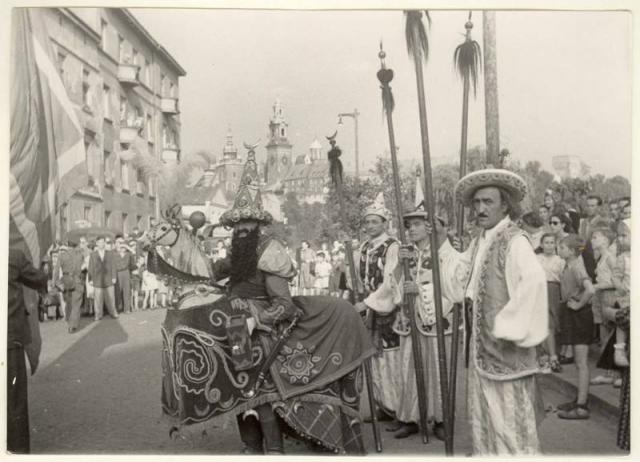 4. Emaus Fair
Salwators annual Emmaus Fair dates back to the 12th century and takes place each year on the Monday after Easter. Expect stalls, handmade crafts & toys, balloons, cosutmes, laughter, singing, music, food, rides, raffels as well as the joyful Lajkonik (Tartar) Parade. The Fair takes place in Salwator Zwierzyniec (Klaztor Siostr Norbertanek), a Norbertine Monastery located along the picturesque banks of the Wisla River. A wonderfully colourful and uplifting way to spend your afternoon.
Around 17 April, ul. Kościuszki 88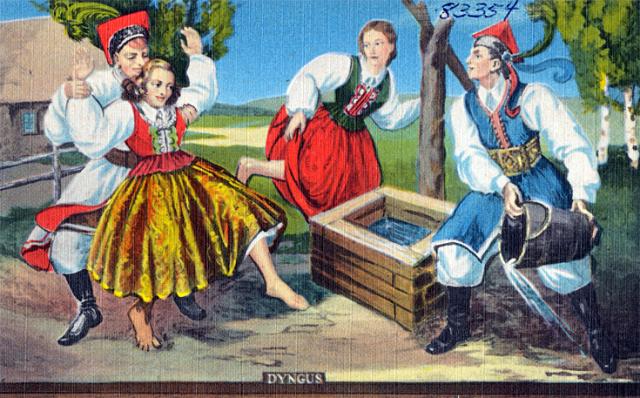 5. Smingus Dingus
For only one special day per year, Poland becomes a cross between a giant water park and a war zone. Smingus Dingus is a free for all of love, revenge, and mostly of throwing water over random people and loved ones. This is a tradition that is believed to date right back to Pagan times and is also practiced in the Czech Republic as well as Slovakia and Hungary. Originally, mischevious boys would throw water over some P.Y.T and then 'spank them with pussy willow'...dirty. Now, thanks to feminism and sexual equality, anyone can soak anyone, so it's wise to carry a change of clothes and avoid wearing make up as at any given moment, a friend or a stranger may feel the urge to soak you to the bone via water pistol, water balloon, bottle, bucket, shoe, anything they can find. Take advantage of the opportunity to relish in the pleasurable experience of saturating anyone you want with a ton of H2O.
Around 17 April