Dandy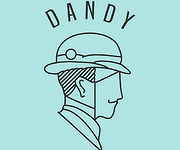 Phone

+420725565401

Website

Address

Anny Letenské 936/18
Local Life Prague is about to select candidates for Best Places awards, dedicated to rewarding and encouraging excellence in products, service and ideas. You are helping us to make the best choice.


Dandy has 0 votes. Click here to see the results.


You can vote once a day for your favourite place.
Editor's review
Elaborate cocktails and lush bar snacks under red neon light. The sexiest and most down to earth people. A kind, loving, inclusive environment for everyone and everyone and everyone to mix and mingle their vibes and their tribes. In Dandy's own words ""I don't care if you're black or gay or fat or poor or old or a hipster, I will like you nonetheless!". Classically stylish, Dandy in its humble brilliance doesn't need to try. Within this it's true coolness lies. You want to chill out and chill in and explore the universal community and have nights to remember and have conversations that you might forget in your sleep but wish you could remember? This is a nice place and you will be very happy here.
Editor
Editor & Prague Local
Reviews