Let's Sing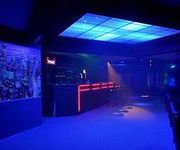 Phone

+48 605 373 121

Website

Address

ul. Grodzka 34
Local Life Krakow is about to select candidates for Best Places awards, dedicated to rewarding and encouraging excellence in products, service and ideas. You are helping us to make the best choice.


Let's Sing has 0 votes. Click here to see the results.


You can vote once a day for your favourite place.
Editor's review
With doors open to the fancy of enthusiastic locals, tourists and everyone in between for over 10 years now - Let's Sing is the longest running Karaoke bar in Krakow. There's no secret to it's longevity, no tricks up the sleeve; the crew keep it simple and solid and down to earth. This relaxed and welcoming attitude is exactly what people love about it and is probably why the place has developed a family of dedicated regulars.
A winding staircase leads you underground, beneath the Renaissance architecture and the bustling crowds of ul. Grodzka. It's not every day you get to sing karaoke in a medieval cavern and in itself, this strange mix of ancient and modern makes Let's Sing worth the visit.
It's small and cosy, as most caverns are, but the cool stones keep an ideal temperature all year long and in summer you can even enjoy the upstairs beer garden. There are three rooms; the main bar area where the karaoke takes place, a second room with comfy couches & a cool mezzanine-type thing beneath which is the third almost secret room. This third room is available for special group bookings such as stag parties, and, being sticklers for health and safety, they have even put an extra pole in there for..*ahem* structural support…
Let's Sing boast a massive cache of over 25000+ International songs (Heaps of songs in English - although we're sure you'll still choose 'Wonderwall'), and welcome the most amateur of singers… there's no need to be a pro in this place.
Alcohol helps build the confidence and with shots from 5zl, beers from 8zl and cocktails around the 20/25zl mark, it's perfectly affordable to let loose and bring your inner rock star, ready for the mic.
This little karaoke kingdom is open every day from 8 til late. It's quieter during the week but it can get super busy on weekends, so, if you want to bring a group of your mates and ensure you get your songs on the list; booking ahead is probably a good idea.
Editor
Editor & Krakow Local
Reviews
i think it's nice, staff seemed cool & down to earth.. i like the dungeon feel & had a laugh w/ my friends
Reply
To prawda, bo też wtedy byłem i śpiewałem piosenkę "Baranek" Kultu :)
Reply
Pamiętam, jak w grudniu (tuż przed świętami) poszliśmy na karaoke, śpiewając bynajmniej nie kolędy... Była przednia zabawa prawie do rana!
Reply