Veggie & Vegan Guide // Spring - Summer 2019 // Krakow
Kermit was wrong - it's easy being green in Krakow!
For 10 years now Local Life have printed out a bi-monthly guide, lined with some of the best restaurants, bars, cafes events, exhibitions, festivals & shops in Krakow. As we explored the culinary map of our city, we discovered that somewhere along the way sooo many fantastic places boshing out lush veggie & vegan food had popped up! So we decided it was about time to publish a completely new guide dedicated entirely to cruelty-free feeds, allowing our green friends to easily navigate the generous food landscape of Krakow.
Every six months, stacks of copies of our veggie guide are delivered to over 300+ locations around Krakow and read by thousands of locals and tourists alike, helping them to discover new and exciting herbivorous places & events. We have published an online version of the content from our Spring/Summer 2018 printed guide for your modern day technological convenience.
Keep an eye out for our little green booklets on the shelves of cafes, museums, pubs, galleries, restaurants & don't forget to send us a photo of you and our guide at: https://www.facebook.com/LocalLifeKrakow/
---
---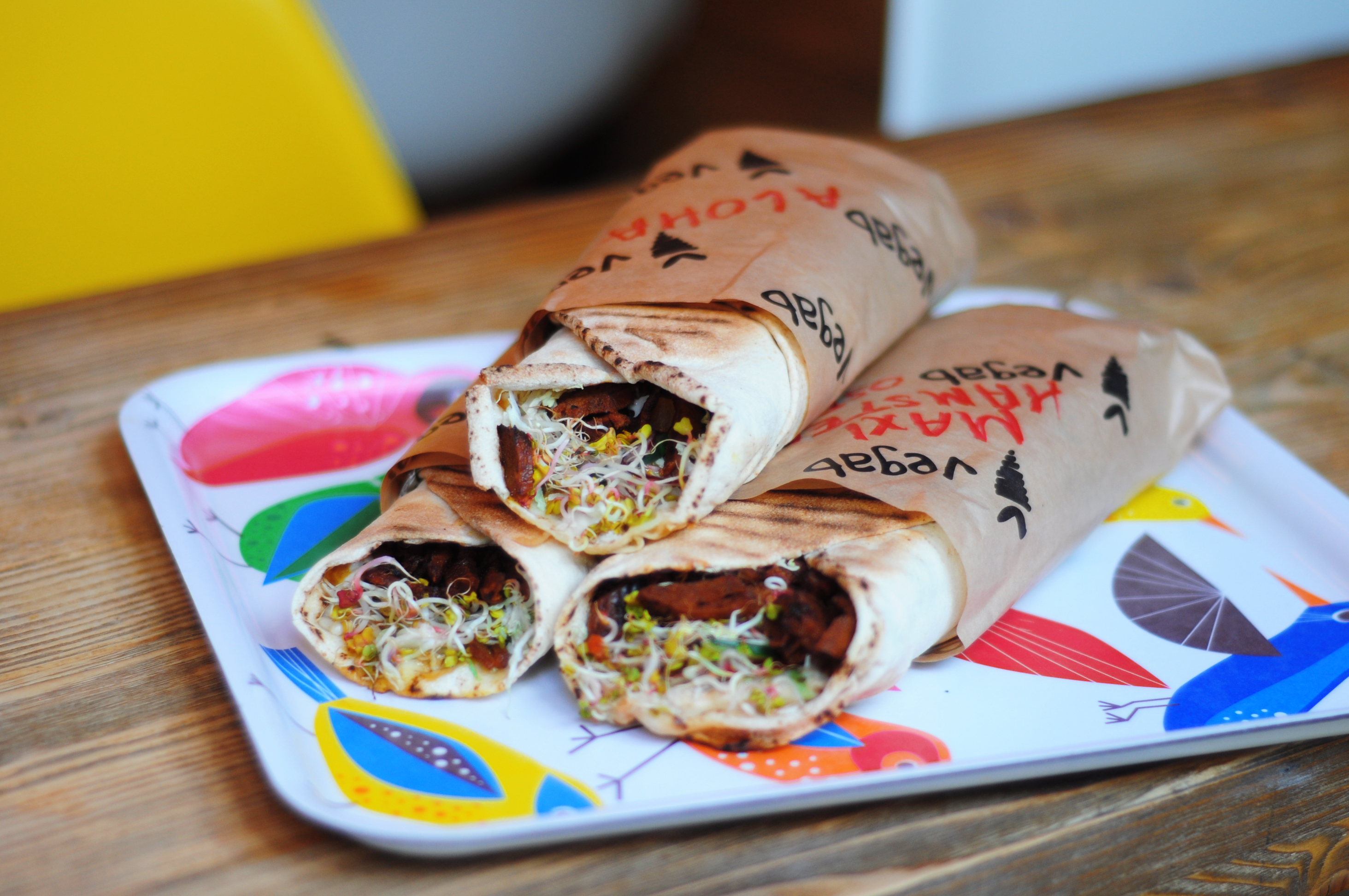 Who doesn't love to chow down a good old-fashioned kebab after a hard day's graft or a hard night's drinking? Greenies delight in this contemporary array of succulent meat-free wraps, indulge in a Greek, Hawaiian or even Beirut style vegab. They also serve up vegan hot dogs as well as
a delicious coconut 'bounty' cake. Did we mention that they are ranked on TripAdvisor as the 'Best vegetarian/vegan restaurant' in Krakow according to the locals' demanding palate?

Starowiślna 6 // +48 889 113 373 // Facebook
---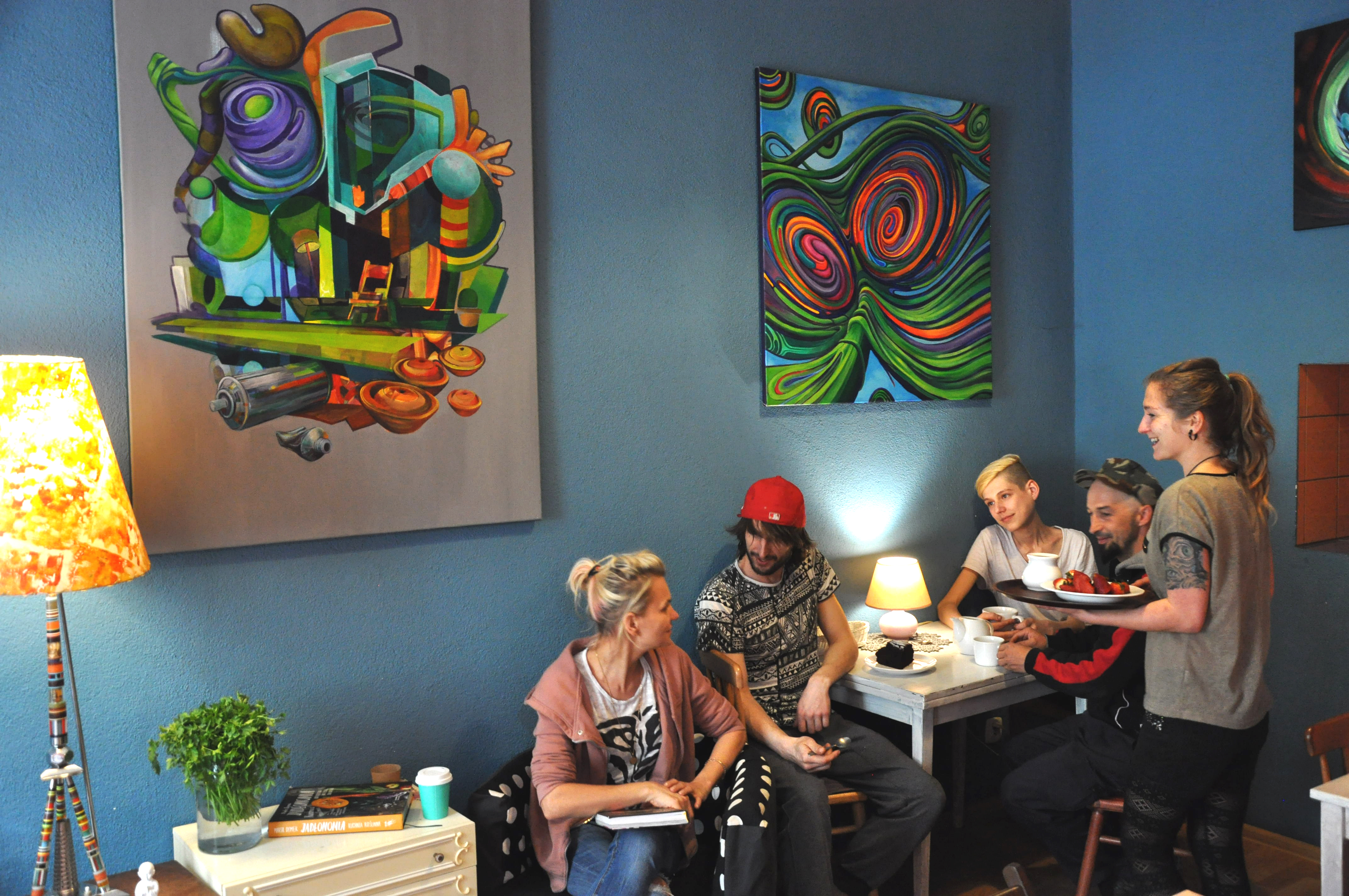 This cheerful little vegan bistro is the only one of its kind in the charmingly park & crumbling historical facade dotted 'village' of Podgorze. Take a stroll across the river and discover Sufeat's own special brand of vegan flavour. The menu has an internationally influenced local milk-bar feel, offering up hearty and satisfying vegan versions of meals such as Hungarian goulash, bigos, coconut curry, spaghetti carbonara, sunflower cutlets, pancakes, soups, special lemonades & fruit smoothies.

ul. Długosza 2 // +48 668 168 168 // Facebook
---

In Poland, soup is an art form and Zuppito certainly take this passion seriously, creating delicious and healthy meals for those who do not have the strength, the time or the knowledge to fill themselves with really good food. Local, seasonal produce goes into all their recipes and on the menu and you'll find loads of yummy daily vegan choices (great breakfasts!) with a variety of gluten-free/sugar-free & lactose-free options, including cakes and tarts. They even provide vegan catering services!

ul. Madalińskiego 11 // +48 509 171 464 // Facebook
---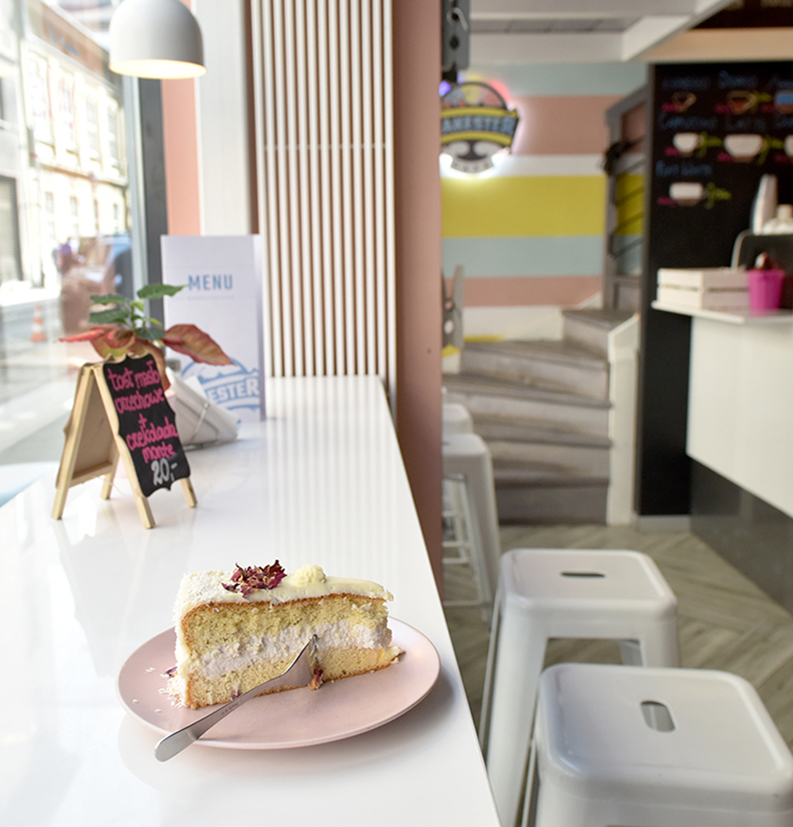 No, this isn't a cruel trick. This place actually exists. The magical world where deliciously indulgent cakes & breakfasts (and we're not just talking oatmeal) have the nutritional value of a dietary meal! Dedicated to healthy, balanced eating as well as to pleasure and flavour, these guys take all that guilt you normally associate with eating something delicious and drive it right off a cliff. Gluten-free, sugar-free, lactose-free, egg-free or vegan – you name it. Every item on the menu includes nutritional information and a list of allergens.

ul. Św. Tomasza 25 // www.cakestercafe.pl // Facebook
---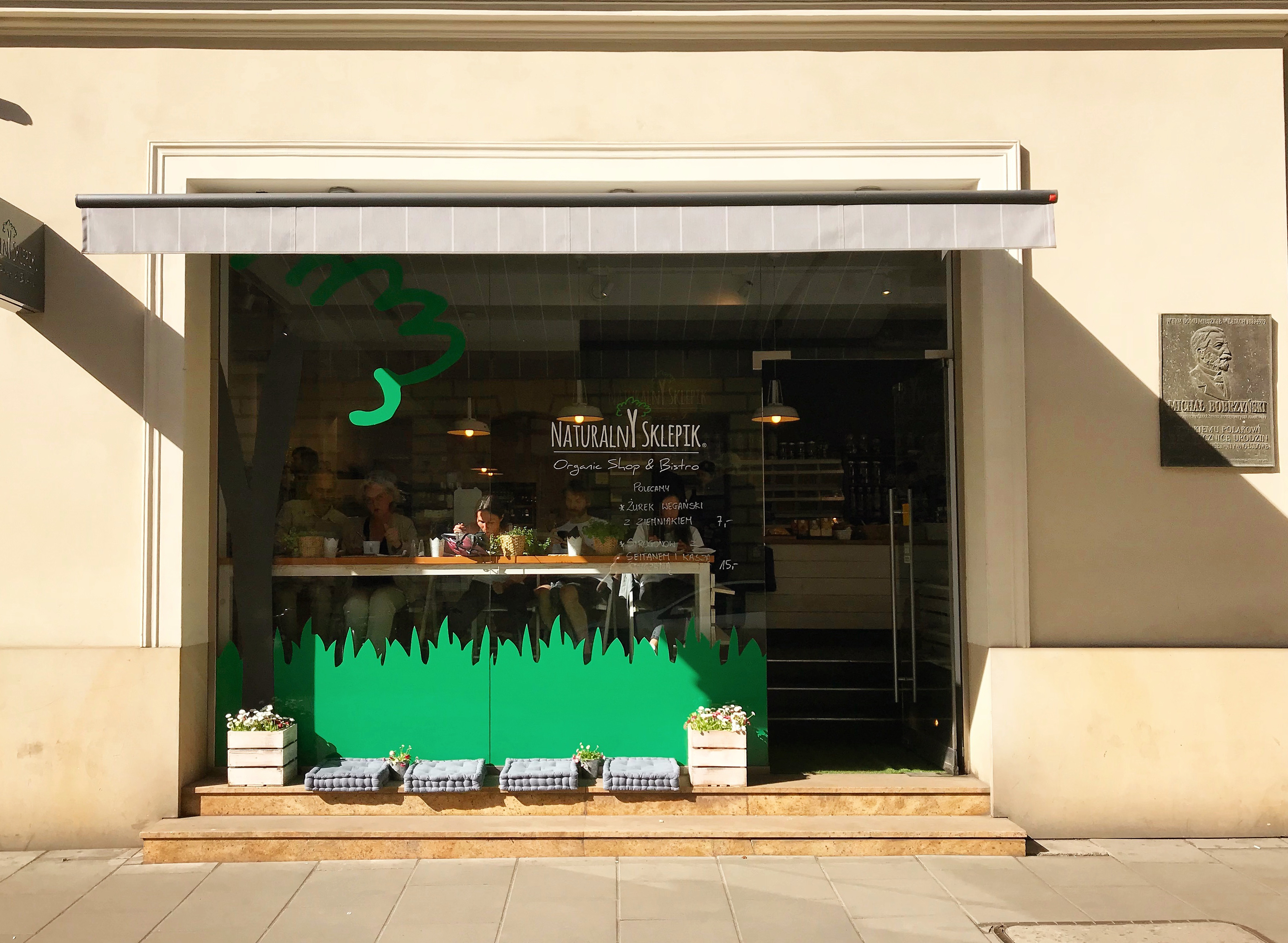 With 16 years on Krupnicza already under their belt, the family at Naturalny Sklepik know exactly what you need. Fresh interior design perfectly reflects the ideology behind the large selection of food produce lining the shelves. Organic fruit and veg, juices, antipasti, wines and ciders etc.. and a fantastic daily vegan lunch menu. you can take a break from your shopping to sip some coffee as Naturalny Sklepik boast their very own kitchen knocking up yummy vegan soups and mains, salads, samosas, cakes, hummus and more.

ul. Krupnicza 9 // +48 422 96 83 // Facebook
---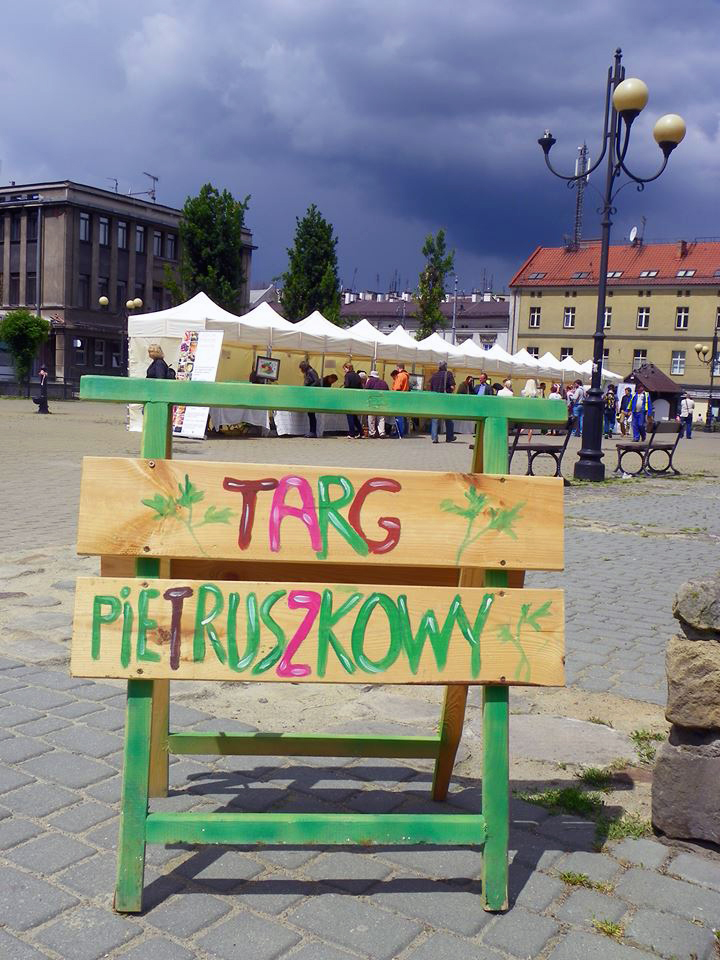 Podgorze's own 'Parsley Market' has a whole lot more than herbs on offer at their twice-weekly spread. Their mission is to connect the eaters with the local producers and to get all those beautiful fresh organic, natural and pesticide-free (regularly tested) fruit, veg, juice, pierogi, honey, bread & cheese from the farm and onto to your table. Everything you find comes from 150km of Krakow - a fantastic way to explore local flavour and support the organic community.

ul. Kalwaryjska 9-15 (next to KORONA) // Wed 2pm-6pm & Sat 8am-1pm // +48 732 777 789 // Facebook
---

Wandering around the down-to-earth Debniki area on one of these gorgeous spring mornings you will certainly find yourself drawn to the unassuming exterior of our fave Krakow bakery by the hypnotic scent of their freshly baked artisanal sourdough loaves as it wafts through the bay window. Quality over quantity - Zaczyn support indie grain growers, milling the flour in-house & experimenting with the variety it brings. Fall in love with their surreal Vegan Bánh mì on crispy, succulent ciabatta. Yum!

ul. Barska 4 // Wed-Fri 7:30 - 15:00, Sat-Sun 9:00 - 15:00 // Facebook
---

A popular & well-loved spot on the green map of Krakow, most local veggies & vegans know Veg To Tu's menu inside & out. What keeps us coming back for more? It's rare these days to find such affordable prices attached to such well-designed meals, made from such fresh & high-quality ingredients - they are even converting carnivores. This is veggie street food done right & served up by genuinely friendly people. Falafel (#1 KRK?), chilli, curry, veg pâté, soup, chia desserts, cakes, juices & more.

ul. Zwierzyniecka 8 // +48 511 010 122 // Facebook
---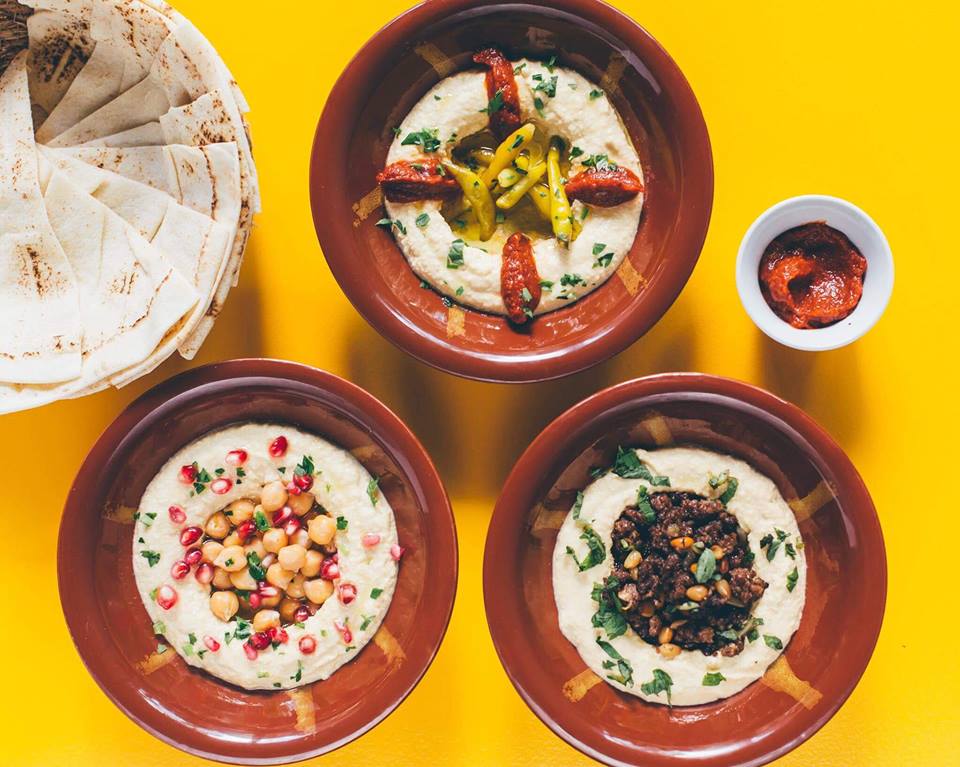 Okay, we can not stress enough how much we love this place or how much we want everyone to share in the experience of eating here. It's going to be difficult to put our feelings into words... but we will do our best.
After you have tasted Mezzalians' Syrian tapas... they will haunt your taste buds. Your stomach will be like a widower who has lost their soulmate, memories refusing to let you enjoy any other man. No matter how tasty - it's just not the same... you still yearn for that feeling of completeness, of ascension.
As addictive as these bowls of divinity may be, it's still not food that you want to be greedy about or hoard - you want to share this feeling with everyone you love, everyone you hate, even everyone you're indifferent to or just plain don't know. You feel that if the world could all meditate on these flavours together - it might just bring about peace on earth. And that's exactly what these precious tapas are designed for - choose 2, choose 20 bowls of divinity & thank the veggie gods for the plethora of excellent meat-free selections.
Kalwaryska 66 // 514 257 905 // Facebook
---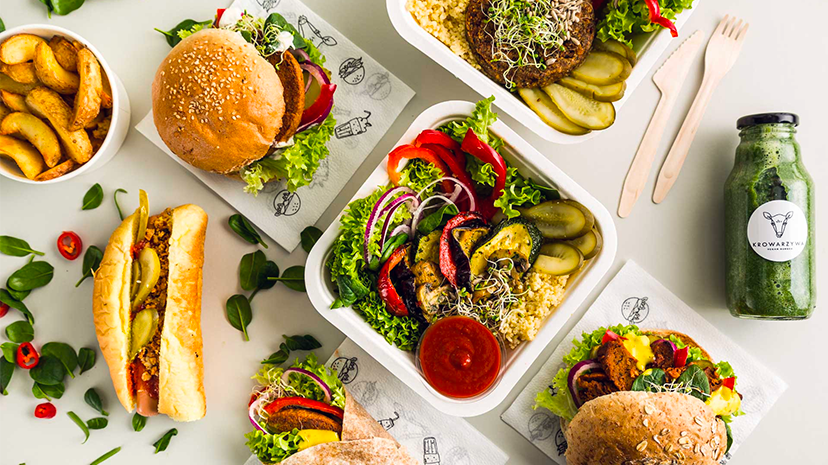 Old town champions of the vegan burger, Krowarzywa are putting together some of the cleanest fast food you've ever eaten. It's was created by two friends with actual morals who had the crazy idea to make their burgers from totally nutritious, fresh, wholesome, chemical free and ethical plant-based stuff instead of cardboard, rats and poison like the rest.
 So, if you like burgers and you like being alive then this is a great place to grab a bite.

ul. Sławkowska 8 // +48 531 777 136 // Facebook
---

Karma is adored by herbivores and omnivores alike, they are as much loved for their relaxing atmosphere, sparked by great staff and minimalistic Scandinavian interior, as they are for their nutritious meals; mostly light, fresh & superfood loving, salads, cakes & sandwiches... not to mention their famously good coffee (they roast their own). Their menu is perfect for breakfast or lunch but that hasn't stopped anyone from spending an evening here, in fact, an elegant wine selection encourages it.

ul. Krupnicza 12 // +48 662 387 281 // Facebook
---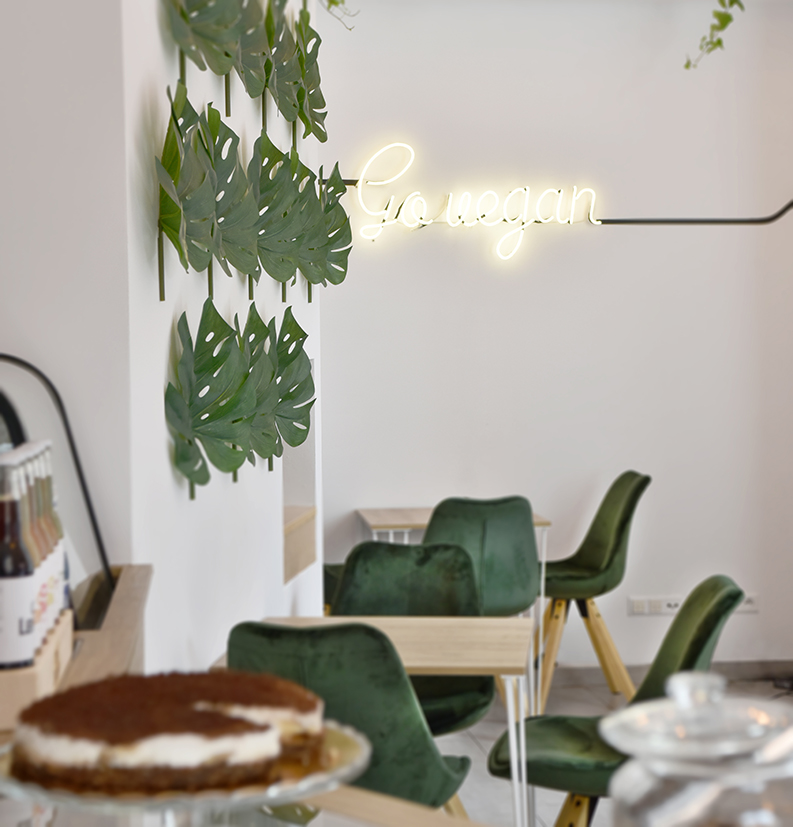 The sunshine is back and it's time to boost your health level straight through the roof with Vegano's nutritious selection of vitamin shots, fruit & vegetable based smoothies, juices & cocktails. Speciality coffee from true & trusted local Polish roasters. Fresh, totally vegan ingredients are all they serve and their clever chefs know exactly what to do with them, making yummy sandwiches, snacks and desserts with gluten-free options. Great place to share your lifestyle with non-vegan friends!

ul. Siemiradzkiego 25/1 // +48 730 574 243 // Facebook
---

Created from the most honest of hearts, this store's foundation was purely to create a space for responsible living and products for responsible buying. Fairma Ethical Design offers the chance to opt out of the cycle of exploitation, choosing a cruelty-free life and leaving behind a clean path for others to follow your careful footsteps… but in some magnificent vegan shoes. Heels, sandals, boots and sneakers along with belts, clothes, bags and loads more. 100% vegan and 100% fair trade.

ul. Dajwór 20 // www.fairma.pl // Facebook
---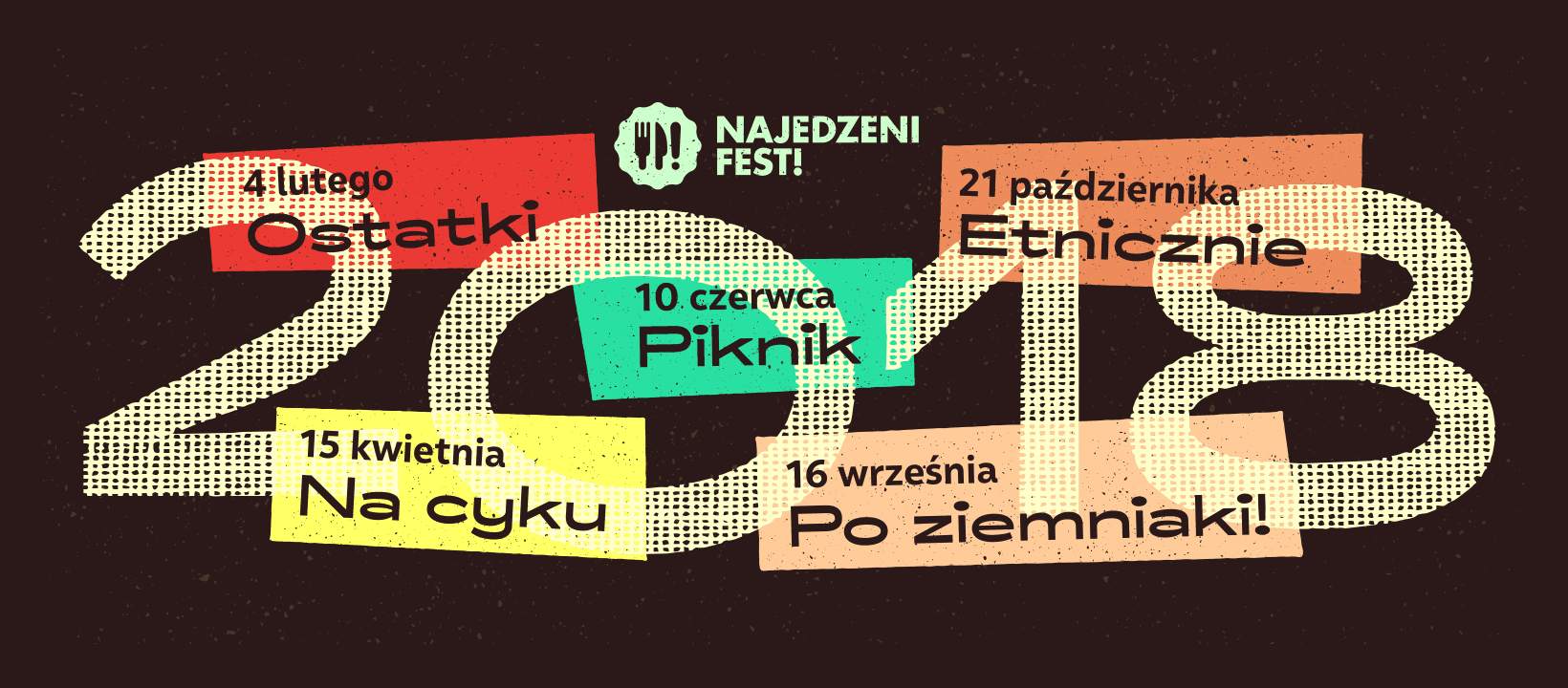 Picnics & parties: our two favourite activities come together as Najedzeni Fest invades Dolnych Mlynow and Zet Pe Te is transformed into Krakow's most fun and diverse food party! Featuring a ton of herbivorous & onimvorous pop-ups from the best and most cutting-edge bars, restaurants, small producers, bakeries & culinary initiatives of Krakow. With so many mouth-watering worldly delights for you to sample and shop, join half the darn city at the former tobacco factory complex for the ultimate gourmet picnic.

Klub ZetPeTe Ul. Dolnych Młynów 10// 10 June, 16 Sept, 21 Oct // www.najedzenifest.pl // Facebook
---

Fun fact: even gluten free people love good bread. But for some time now, gluten begrudgers have suffered in silence; eating the same old loaf (the only GF loaf ever on the shelf) day in, day out. In our age of modern advancement - the people need a dedicated gluten shunning bakery and Piekarnia Bezglutenowa are here to save the taste buds of Krakow's gluten intolerant! The only bakery in KRK with 100% gluten, lactose, preservative & artificial additive free traditional bread, cakes, pierogi & more.

ul. Dietla 36/1 | +48 792 577 477 // Facebook
---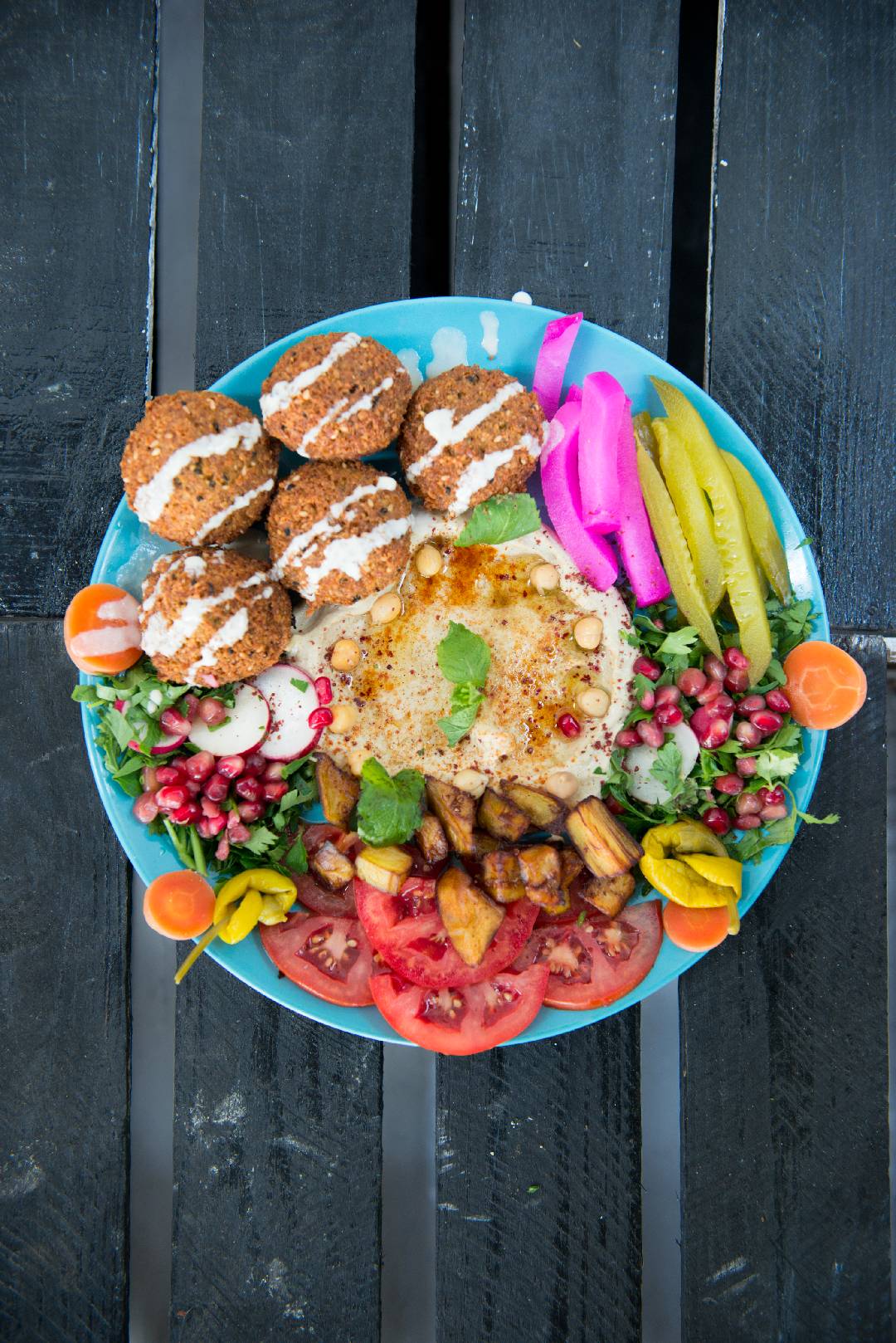 Since their arrival in Krakow, Mazaya have won over the hearts of veggies and hummus lovers alike with their authentic fare being concocted in a traditional way by super friendly and kind-hearted Syrian owners and chefs. Colourful pickled sides, precious pomegranate gems, light & crispy falafel, fresh tabbouleh and some kind of Syrian secrets that bring it all together as a totally fresh, healthy and scrumptious meal. Find their original heavenly hut nestled into the curve of Grzegorzecki roundabout, with new stores opened on ul. Starowislna, ul. Piłsudzkiego & at Korona due to everyone loving their food so much.

ul. Grzegórzecka 40 // +48 731 337 565 // ul. Starowiślna 10/7, +48 534
ul. Legionów Piłsudzkiego 2 // +48796 288 313 // Facebook
---

Both the Polish and the Indians believe love works "through the stomach, to the heart" and as passionate lovers of both pakoras and pierogies, we have to agree. As 42 percent of the Indian population are Veg, their stomachs are definitely well practiced in love. Ganesh have brought that spicy magic with them to Poland and are using copious amounts of it in their spectacular Indian cuisine. Enjoy daal, curry, rice, naan, pakora & more in the ancient atmosphere of this underground curry cavern.

ul. Św. Tomasza 18 // +48 12 432 50 86 // www.ganesh.pl // Facebook
---

Although being veg can sometimes be tricky… the biggest challenge has to be missing out on sushi. Luckily for us, Youmiko are keeping the vegans and vegetarians of Krakow stocked with earth-friendly sushi. The dudes from Youmiko definitely have creativity on their side as they daily bosh out new unique and delicious combinations in their rolls. Delights in the rice have included marrow squash, mammoth beans and leek tempura, oyster mushroom, marinated zucchini and the list goes temptingly on…

ul. Józefa 2 // +48 666 471 176 // Facebook
---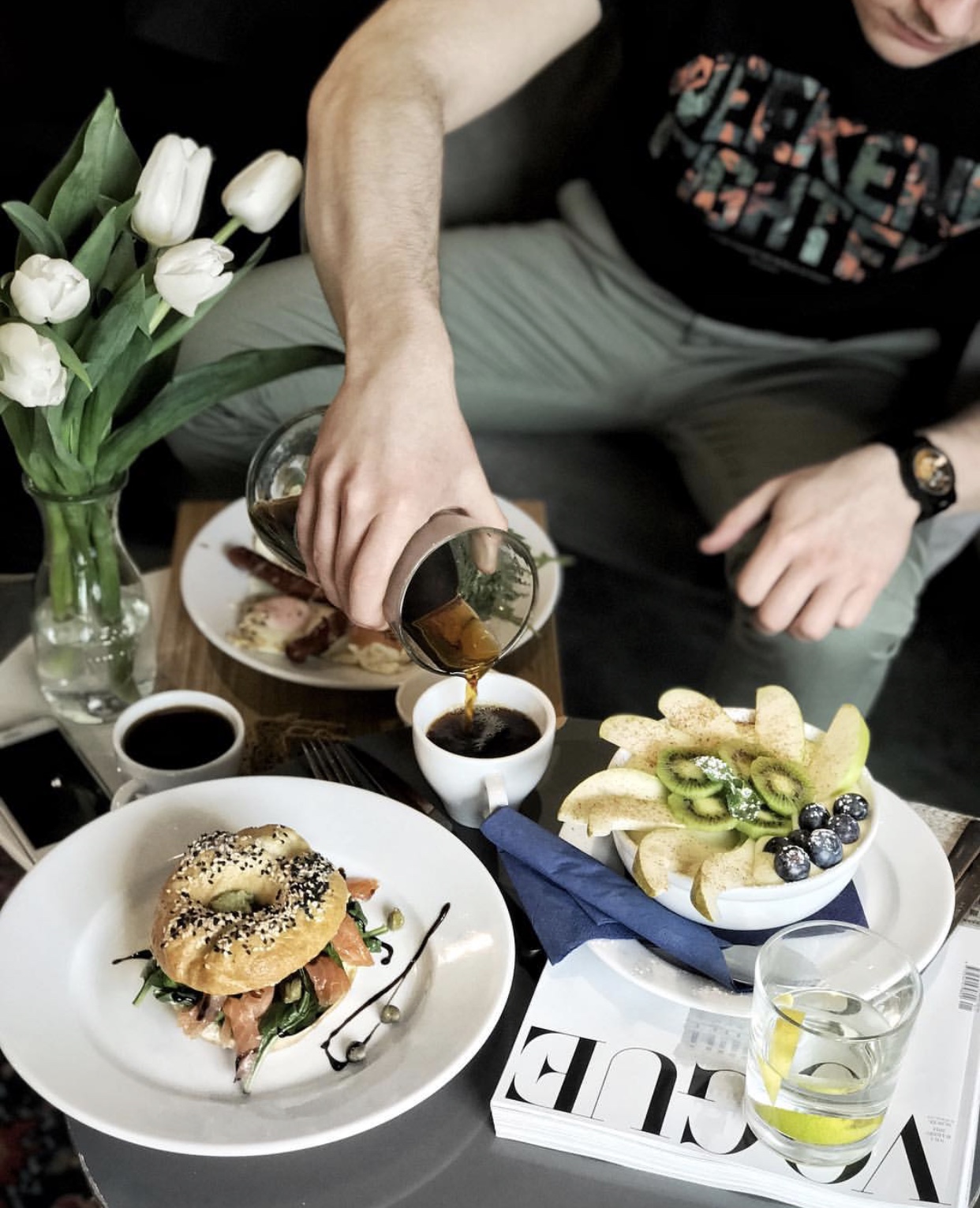 When it comes to the serious game of chilling - Blossom are proving true the old tale of the tortoise and the hare with their charmingly relaxed atmosphere. Specializing in the highest quality speciality coffee & tea, be nourished by princely breakfast/lunch menus & a selection of wine, craft beers & cocktails. Both soul & taste buds blossom in their summer garden as you tuck into their special vegan brekkie, fresh bagels, pastas, soups, salads & more sensational delights. Pets totally welcome!

ul. Rakowicka 20 // +48 12 358 37 37 // Facebook
---

You know all those ingredients that you've been missing from your Asian cooking? This cute little Kazimierz deli is finally providing Krakow with all the pastes, sauces, spices, oils & milks we needed. E.v.e.r.y.t.h.i.n.g you need for sushi down to the Nippon sets & lucky cats. Fresh Asian veg like bok choy, lemongrass & enoki mushrooms. Udon, paneer, chapati, tempeh, cakes, wonton & gyoza skin, snacks. Fresh, frozen, tinned or dried - from China, India, Thailand or Japan - it's here!

ul. Węgłowa 1 // +48 662 209 992 // Facebook
---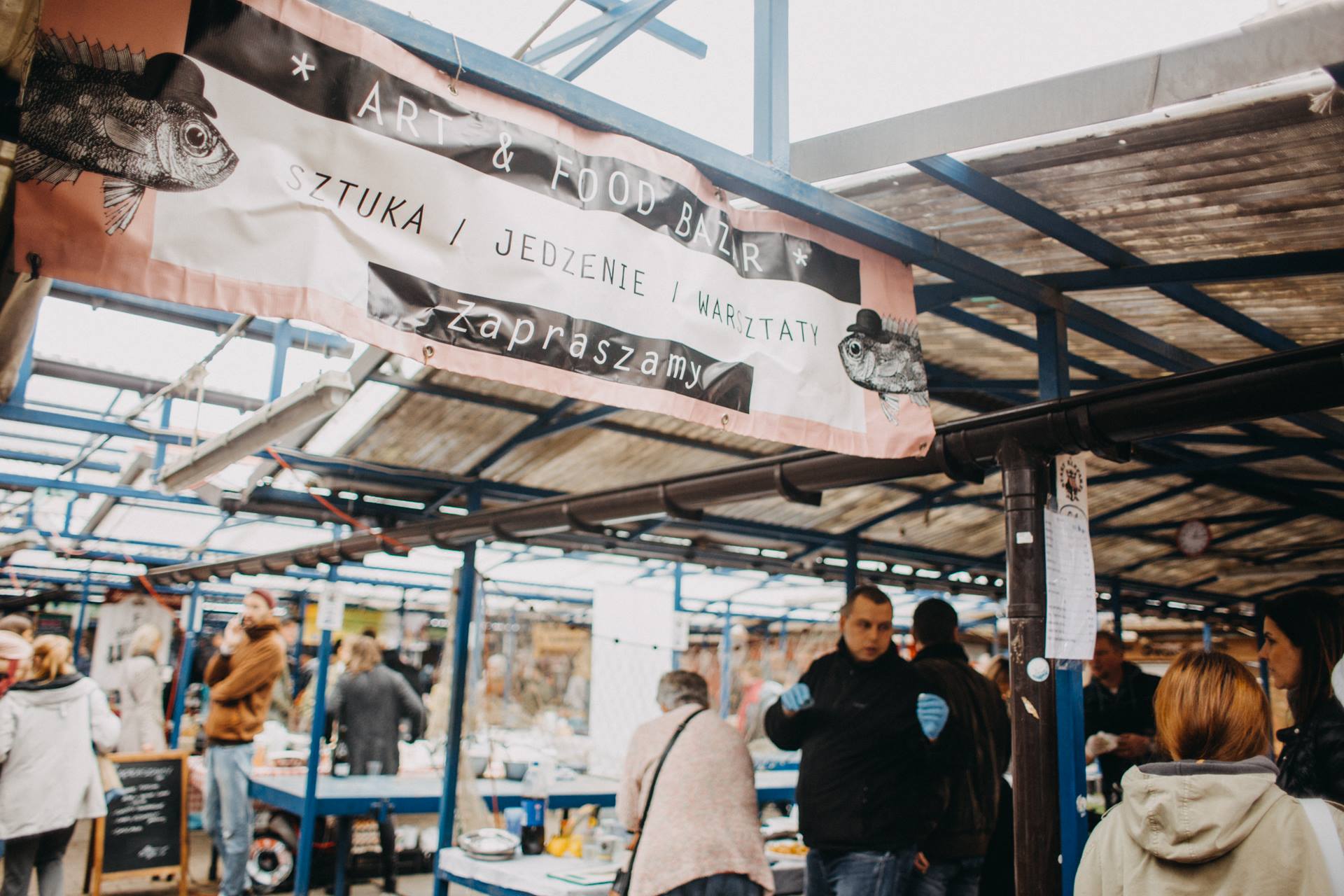 The sunshine is back and Stary Kleparz market will once again be transformed into a super chilled out eating/drinking/buying beautiful stuff space. The empty stalls become picnic tables for hipsters and the hungry as the full stalls get layered with glorious selections from Krakow's most mouth melting upn'comers, independents, shops, designers, cafes, bars and restaurants. The bazar is famous for it's nowhere-else-in-Krakow flavours and it's air-thick-with-spices, soft-buzz-of-laughter-and-conversation, i-want-to-try-everything, let-me-have-a-bite-of-yours munching atmosphere . Come early to hit up the best stalls before they sell out, stay late to savour the sublime organic wine and the rare atmosphere.

Stary Kleparz // 13 May, 24 June, 22 July, 9 Sept, 14 Oct // Facebook
---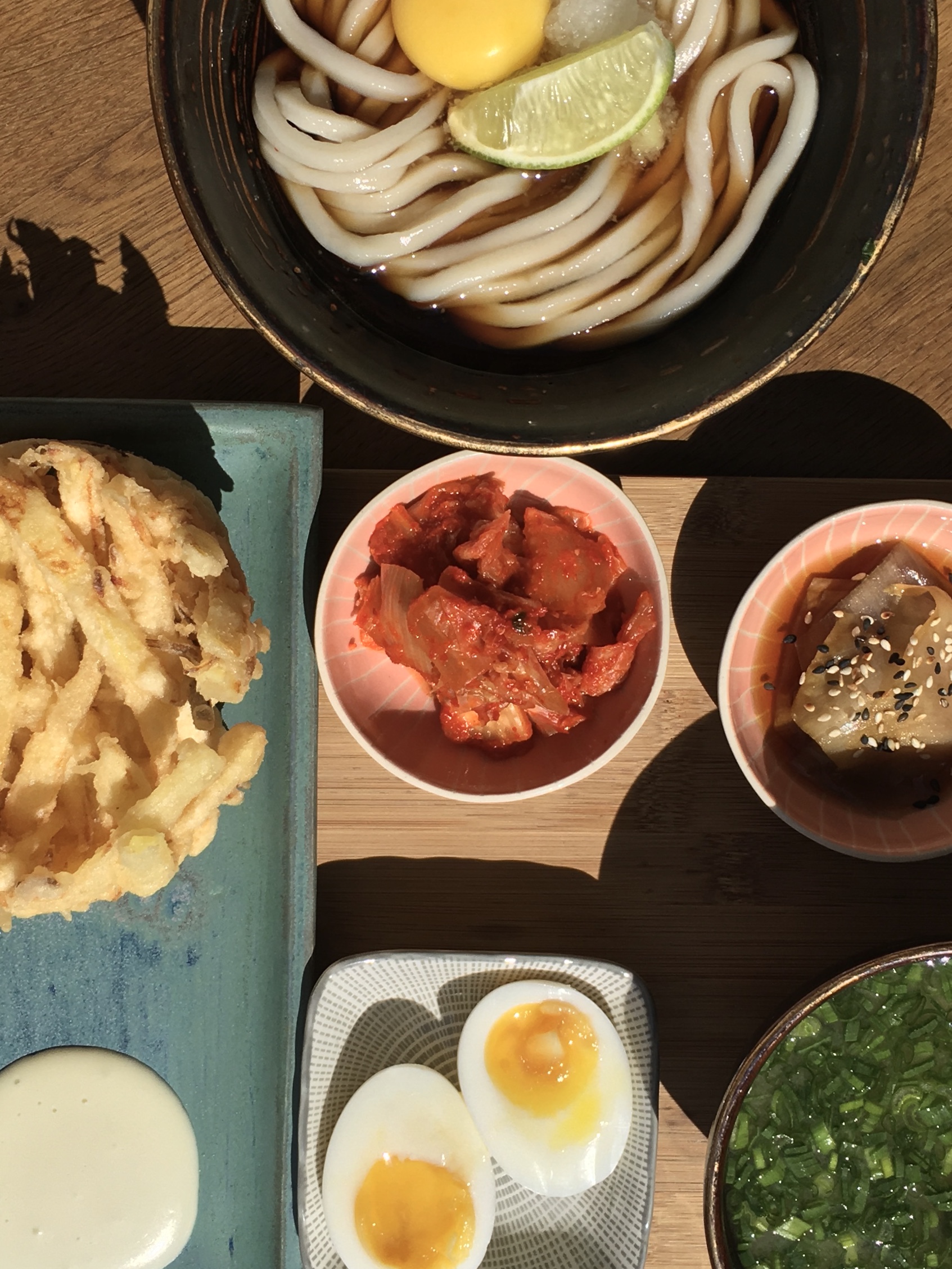 Just like in Karate kid - Ka Udon literally imported Udon Sensei's from Japan to intensively train their own Udon Masters to fight evil (and make amazing udon). The steaming broth creates a smokescreen while crisp veg tempura ninja stars slice through the air, cutting the neck of enemies and landing neatly atop the noodles in your bowl. Just an average meal at Ka Udon Bar. If you love the smell of udon in the morning, come taste the best brekkie in town: miso, kimchi, tempura & unlimited coffee - a refreshingly unique way to start your day. Everything on the menu is either vegan (without the egg) or vegetarian (with the egg).

ul. Rakowicka 14a // +48 790 237 779 // Facebook
---

Enjoying a meal with locals is a great way to find out about a new place, and make new friends. Nothing brings people together more than shared food. We're a group of cooks who have opened our homes to anyone who wants a delicious, fresh-cooked meal. Almost every day we have at least one meal available - and often more! From traditional Polish fare to more exotic meals cooked by foreigners who live in Krakow, there's something for everyone. Join us!

www.eataway.com // +48 693275035 // Facebook
---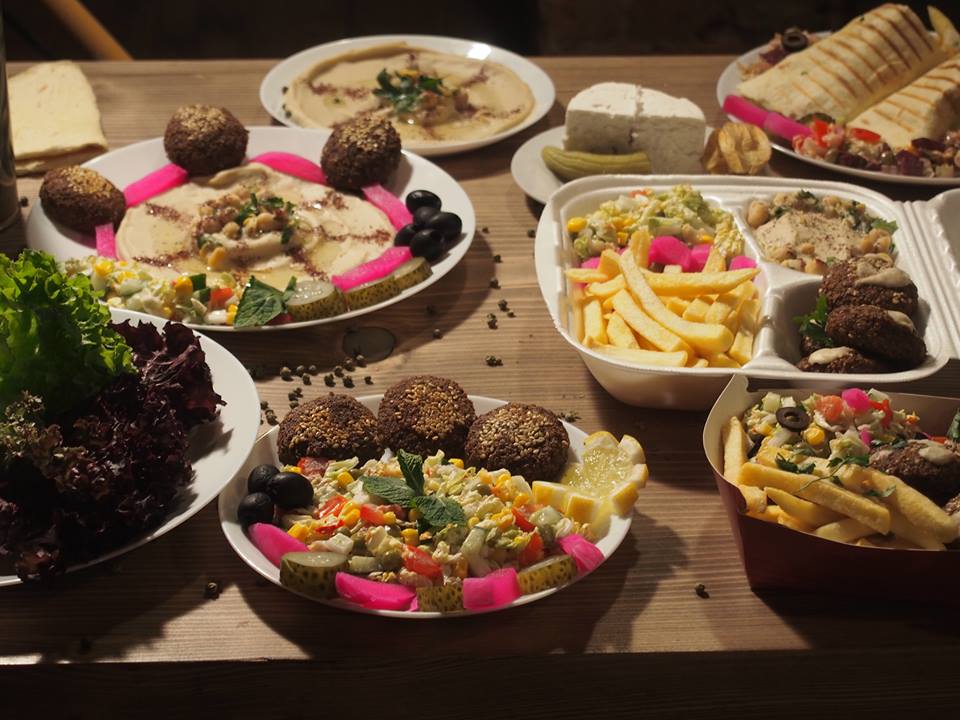 Another little hummus & falafel joint has come to satisfy the demand of the seriously addicted (we might have to join Hummus Anonymous!) residents of Krakow. These crispy green nugs might be legal but we should warn you that once you get a taste, you'll be crazy for chickpeas. On the chickpea packed menu, you'll find a selection of kebabs, hummus, pickled sides, fries, veggie burgers, soups, salads, iced teas, fresh juices & even their own costa coffee machine! Check them out today.

ul. Westeplatte 7 // +48 508 052 291 // Facebook
---

As veggies, we make the choice to cut out loads of yummy foods from our diets due to the cruelty involved - but oooohh thank goodness Pizza isn't one of them!! A new way to satisfy your craving for crust, Pizzatopia offer the ultimate personalised pizza experience. Friendly staff help you to design your own dream pizza, composed of your favourite ingredients (inc. vegan cheeses & loads of green toppings) and enjoy that freshly baked flavour in less than 3 minutes. Soak up the relaxed atmosphere of their modern interior as you sample the selection of craft beer from local breweries or
a natural soda. Located just a few steps from the Market Square.

ul. Szewska 22 // +48 570 065 195 // Facebook
---

Mihiderka serves 100% plant-based cuisine. Come try their burgers served in homemade buns, filling soups and other dishes, or hummus with their signature pickles and crackers. They also have sweets, for example, tofu cheesecake in a choice of flavours, as well as refreshing fresh juices and smoothies.
 Come & recharge your batteries!

ul. Józefa 22 // +48 577 755 635 // Facebook
---

Krakow's own cupcake kingdom can be found in several spots around the old town, always with fresh contemporary decor, set off by cheerful pastel shades. Take your pick from a dizzying array of delicious cupcake flavours, thank the vegan gods that you get to taste them because every day you'll find a yummy vegan cupcake or vegan brownie on the menu. This cheerful cafe, it's staff and the atmosphere are just about as sweet as it gets.
ul. Grodzka 48 // ul. Bracka 4 // ul. Michałowskiego // 14
ul. Szewska 22 // +48 12 3414272 // www.cupcakecorner.pl // Facebook
---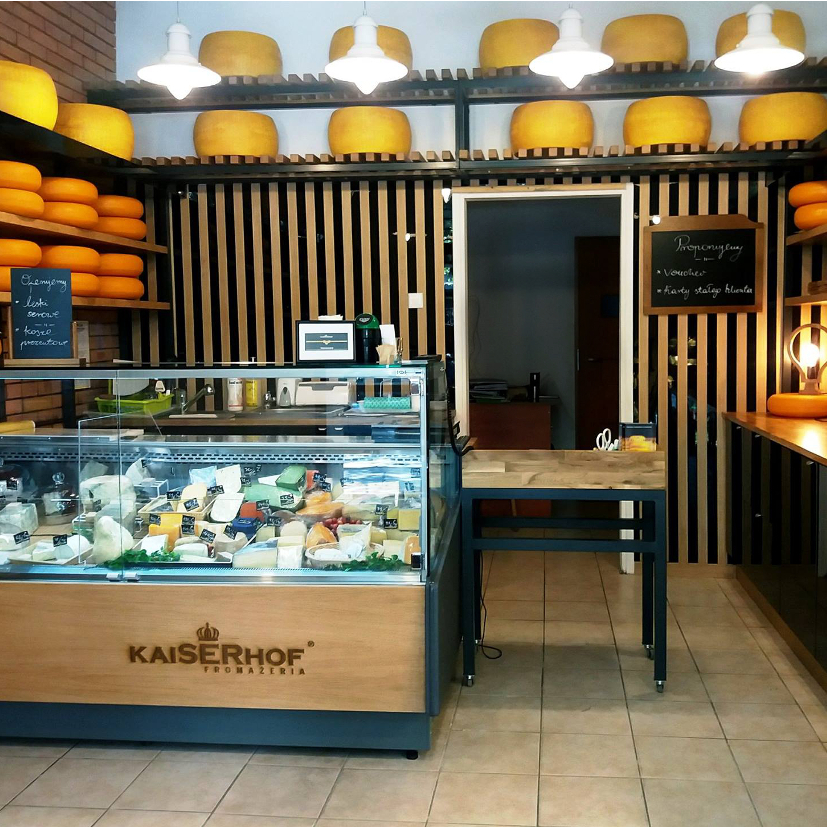 Here's one for all the vegetarians whose diet is 90% cheese based (we see you)! Offering local Polish wines & jams, culinary tools & the preparation of cheese boards - it might sound a bit cheesy, but KaiSERhof's selection of rare & unique, local & international fromages are simply divine. These creamy dreamy delights could end wars; spreading harmony through the land - lavender infusions, crystals & marinations alongside all your favourites. Ever wondered what Napoleon's favourite cheese was? Come have
a whiff of the Époisses de Bourgogne! For the curious & the connoisseur.

ul. Filarecka 2 // Facebook
---
---

With that classic Kazimierz ambience in spades, sinking into one of their couches with a warm cup of coffee on a rainy Sunday morning is a particularly romantic experience. The menu is totally vegetarian with loads of vegan options mixed in and we highly recommend their breakfasts. Their vegan tofu version of scrambled eggs is amazing and the corn pancakes are extremely moreish. Our favourite thing about Cafe Mlynek, however, is that it feels like you're in a majestic wooden ship.

Plac Wolnica 7 // +48 12 430 62 02 // Facebook
---

Looking at this map, one can see - the future is plant-based. We're working with brands, restaurants and companies. So far, we've helped numerous restaurants to launch 100% plant-based options in their menus, our current focus is on food manufacturers. We're also reaching out to people like you. Meatless Mondays ring a bell? Roślinne Poniedziałki, plant-powered Mondays are our proposal for everyone willing to reduce meat and introduce more plant-powered colour, flavour and fun into their diet. Let's try?
www.roslinniejemy.org // Facebook


---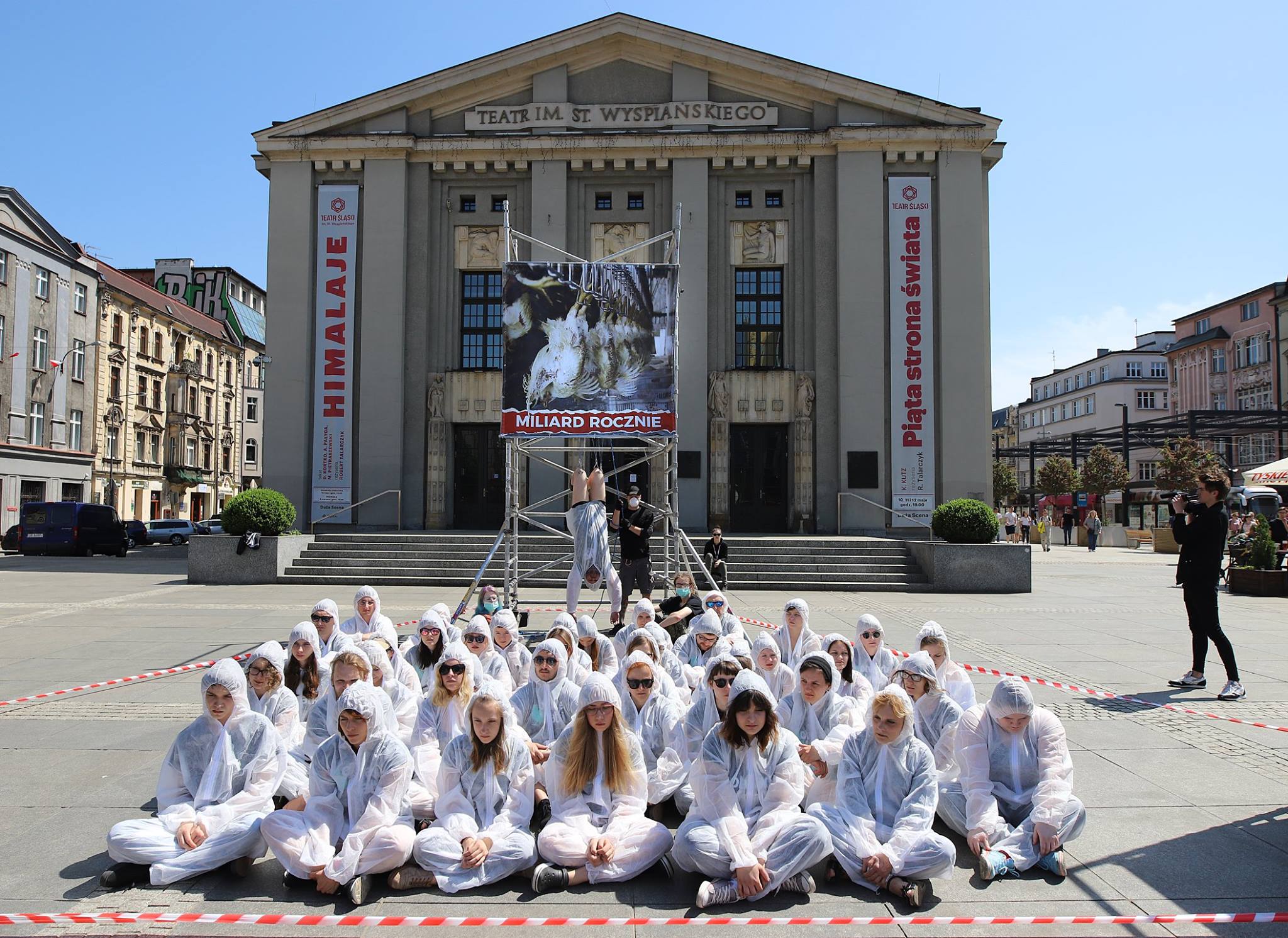 Our goal is to prevent animal suffering through the introduction of systemic social change, the documentation of factory farming conditions and education that promotes positive attitudes towards animals. All our actions are planned and executed with the greatest efficiency in mind. It's not enough to believe in a good cause — achieving our goals is what matters most. Together, we can change the fate of animals kept on farms.
Comments