Cakester Cafe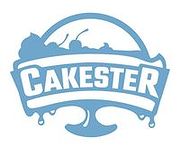 Phone

-

Website

-

Address

ul. św. Tomasza 25
Local Life Krakow is about to select candidates for Best Places awards, dedicated to rewarding and encouraging excellence in products, service and ideas. You are helping us to make the best choice.


Cakester Cafe has 0 votes. Click here to see the results.


You can vote once a day for your favourite place.
Editor's review
No, this isn't a cruel trick. This place actually exists. The magical world where deliciously indulgent cakes (and we're not just talking oatmeal) have the nutritional value of a dietary meal! Dedicated to healthy, balanced eating as well as to pleasure and flavour, Cakester takes all that guilt and regret you normally associate with the yummiest pastries and drives it right off a cliff. Not only cakes but sandwiches, waffles, ice cream, pancakes and amazing coffee.
Editor
Editor & Krakow Local
Reviews