Traditional Easter Foods of Poland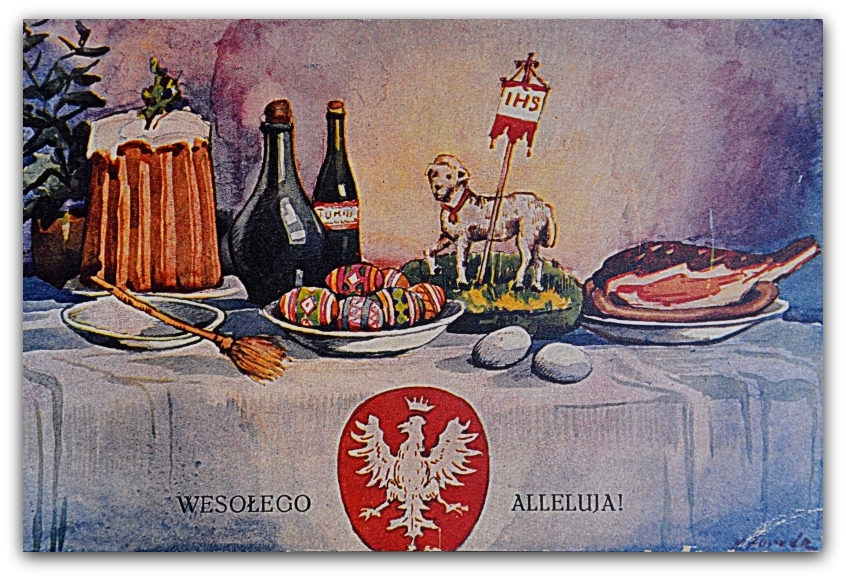 Although the fast preceding Easter Sunday (Niedziela Wielkanocna) is for religious reasons, it works out pretty nicely for the gastronomic game plan as well. When you come face to face with the mountains of food that seem to infinitely regenerate throughout the Polish Easter feast (or any Polish holiday, really), you'll wish you'd been fasting beforehand too.
A really sweet aspect of the Polish people is how much they love family gatherings, rarely missing a chance to head back to their village. Generation after generation, Grandmas and Mothers have honed a foolproof method of convincing their children to visit: cooking a really large amount of food. Food in such excess that there is always "some left over" for the youngsters to take home with them and live off for a week. Easter is no different and it's become almost a point of pride to stuff yourself, or be stuffed, silly.
Poland have their own extensive set of local dishes which have been served for Easter since time began and probably 90% of the country, Catholic or no, will be sticking to tradition. These days you will occasionally find chocolate eggs being hidden for the children but there is surprisingly little chocolate involved in the Easter proceedings, often none. Luckily, the Polish make up for it with more than generous helpings of other local delights.
Today we're going to have a look at what is being consumed in an average Polish household on Easter Sunday. It's all about the Easter Sunday Breakfast which, despite the name, is less of a breakfast and more of a brunch/lunch/dinner/all day feast. It begins with the famous Polish Easter Basket which on the Easter Saturday is filled with a number of different food items, all representing something specific and Eastery.

Simple homemade pisanki traditionally dyed with onion peels but with a modern design



Loaves of Babka Easter bread and sheaves of wheat at Stary Kleparz open-air market



Local smoked white kiełbasa sausages (perfect for zurek soup) straight from a local farmer


Traditional basket ingredients and what they symbolise:

Jajka (Eggs) - Often painted & decorated with Easter-related symbols & designs (Pisanki), these represent birth, new life and Jesus's Resurrection

Ser (Cheese) - Symbolising moderation in all things


Masło (Butter) - Often in the shape of a lamb or a cross, this is to remind us of Christ's good will towards all things and to follow his example. The sheep can also be made of dough, wood or plastic.
Chrzan (Pickled Horseradish) - Representing the bitterness of the sacrifice of the Passion of Christ.
Słodycze (Sweets) - Celebrate God's promise of eternal life and all the goodness to come.
Babka (Loaf of Easter Bread) - Usually a rounded yeast dough with raisins and a cross or a fish design on top, this is symbolic of Jesus "Bread of Life" Christ.
Kielbasa (Sausage) - These famous Polish Sausages symbolise God's kindness and generosity, the links in the chain of sausage also represent Jesus breaking the chains of death.
Szynka (Ham) - Sometimes substituted with lamb (representing "lamb of God") or veal, this cut of meat symbolises joy and abundance.
Boczek or Słonina (Bacon or Smoked Pig Fat) - Represents the overabundance of God's mercy & generosity.
Sol (Salt) -  Representing zest for life, people being the flavour of the earth & preserving us from corruption.

Swieca (Candle) - Sometimes lit when the priest is blessing the basked, it symbolizes Jesus, as the light of the world.




Easter Baskets at Stary Kleparz, one of Krakow's traditional markets

As part of a tradition called "Swiecone", these items are all placed in a woven basket which is decorated with colourful ribbons and small branches (representing joy & new life), a white linen cloth lain on top. On Easter Saturday, the basket full of food is taken to church to be blessed by a priest. Although ideally, the basket food is supposed to be saved until Sunday for eating, tempted by the lent forbidden meat, many Poles will sneak a cheeky snack from the basket before they even get home.
When Sunday comes around, the table is laid with all the basket items and the family will share together in the feasting until the sun goes down. They eat so much so that apparently there have even a few Easter overeating related deaths!
Easter Breakfast isn't just limited to the basket items either, families will also include a selection of cold cuts, various fruit and vegetables, cakes, personal favourites. Here are some of the other foods which are commonly found on the table:
Sałatka Jarzynowa (Potato & Veg Salad) - Also known as "Russian Salad" (but don't call it that in front of a Polish person!) is a total holiday staple. It consists of tiny squares of potato, carrot, radish, apple, pickle & boiled egg in a creamy sauce.
Zurek (Sour Rye Soup) - It is physically impossible for a Polish person to eat a meal without a precursory soup and Easter is no exception. Theis well-loved liquid is never far from the table and is often served inside a hollowed-out loaf of bread.
Gołabki (Stuffed Cabbage Rolls) - Literally translating to "pigeon", cabbage leaves stuffed with meat or mushrooms and grains before being boiled like a giant Polish dolmade. Delicious!



Fresh Gołabki



Homemade Sernik


Easter Desserts include:
Makowiec (Poppy Seed Roll) - Similar to the British jam roll, this is another holiday favourite is a yeasty sausage shaped cake with a dense swirl of poppyseed filling.
Mazurek (Easter Shortcake) - Short pastry layered with marmalade, covered with butter sponge cake and decorated with almond-based icing, dried nuts & fruits.
Sernik (Cheesecake) - Turning up their noses at the American style cheesecake, Polish people are staunchly proud of their unique cheesecaking ways. This light and fluffy delicacy is typically made with an industrial ton of local cottage cheese (ser biały) and sometimes raisins, dried citrus skins or zest are added to the mix.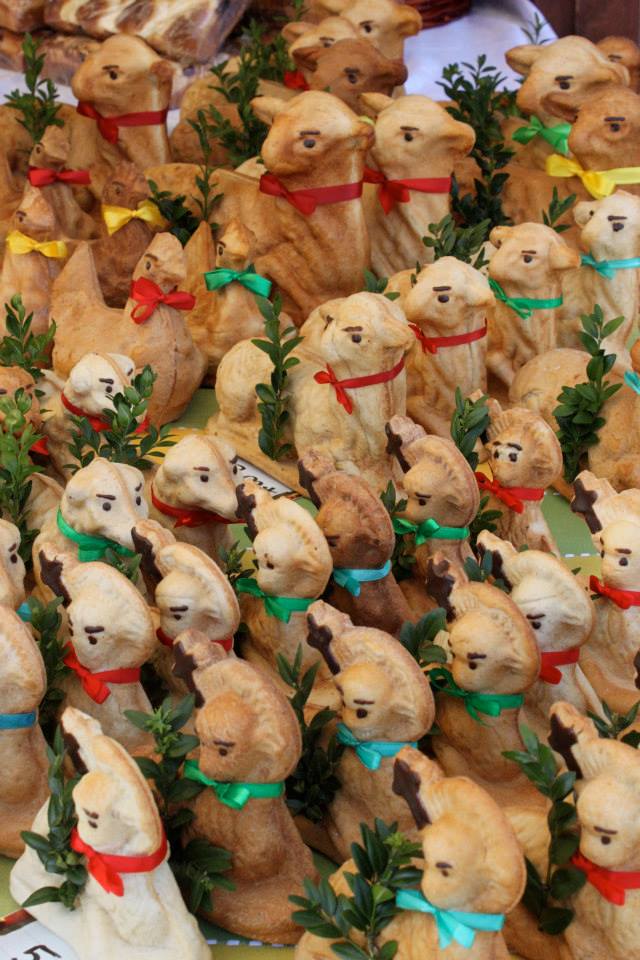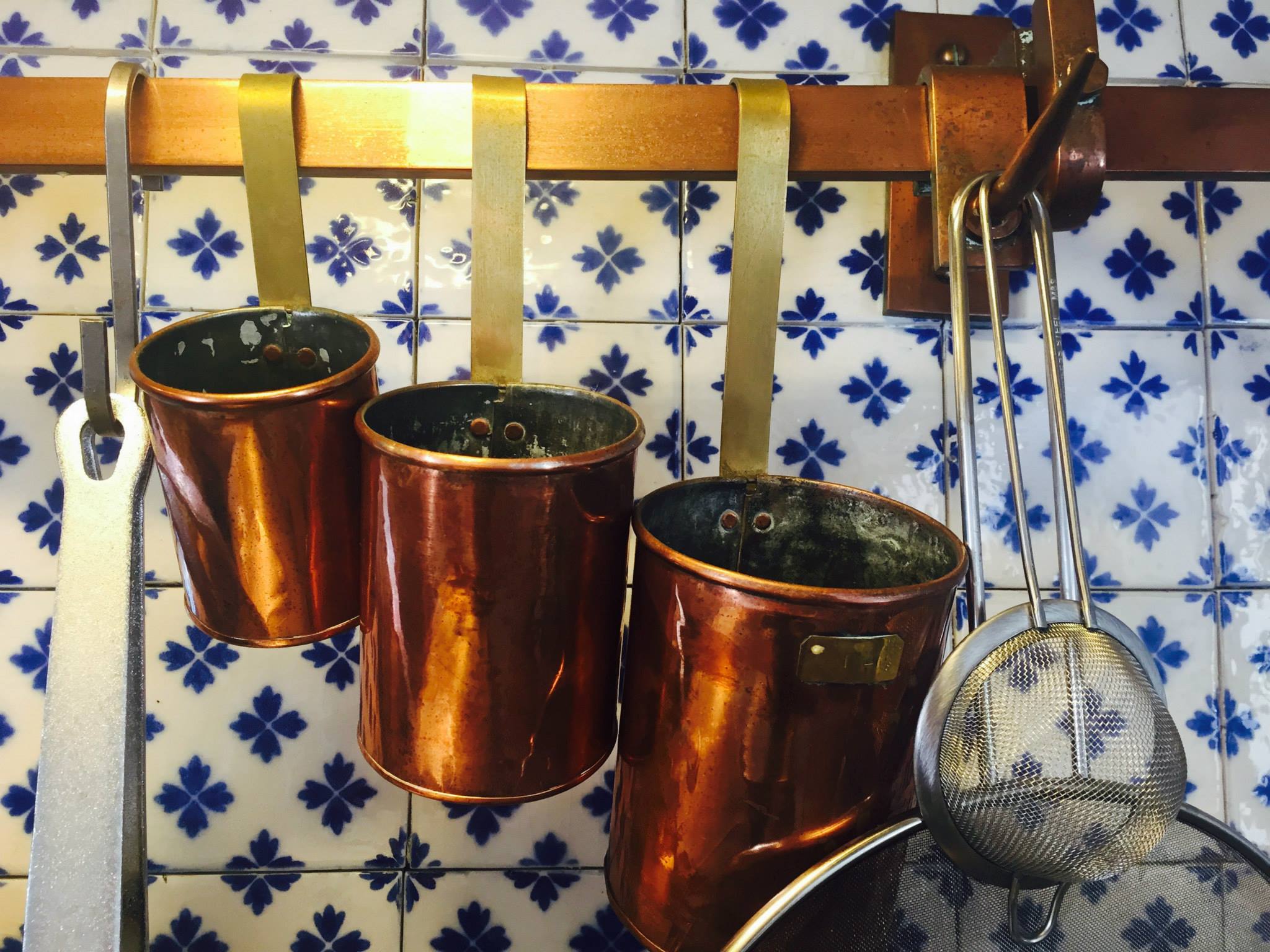 Like the sound of all this delicious food?
Are you in Krakow over the Easter holiday?
Join an authentic Easter meal with real-life locals!
This Easter, Małgosia and her husband Piotr are opening their home to the world, inviting you to share a special holiday around their table! This beautiful couple have so much experience under their belt that you're going to need to loosen yours for dinner! Share in this magnificent traditional homemade Easter feast with baked rosemary ham and homemade liquers - let some lovely strangers become your new family!
>>Easter at Zamenhofa with Małgosia & Piotr<<

Check out the delicious ways you can connect with new food & friends at an Eataway dinner
More Eataway Meals
Eataway on Facebook
If you would like to learn more about Easter in Poland, check out our other awesome articles:
Comments