Local Life Krakow Guide: April/May 2018
For 10 years now Local Life have printed out a bi-monthly guide, lined with some of the best restaurants, bars, cafes events, exhibitions, festivals & shops in Krakow.
Every two months, stacks of copies of this guide are delivered to over 300+ locations around Krakow and read by thousands of locals and tourists alike, helping them to discover new and exciting places.
We have published an online version of the content from our April/May 2018 printed guide for your convenience.
Keep an eye out for our little green booklets on the shelves of cafes, museums, pubs, galleries, restaurants & send us a selfie of you and our guide at: https://www.facebook.com/LocalLifeKrakow/

Once a month, Stary Kleparz Market is transformed into a super chilled out eating/drinking/buying beautiful stuff space. The empty stalls become picnic tables for hipsters and the hungry as the full stalls get layered with glorious selections from Krakow's most mouth melting upn'comers, independents, shops and restaurants. Come early before the Venetian oysters and scallops sell out, stay late to keep drinking that sublime organic wine and enjoy the rare atmosphere.
8th April, 13th May, 24th June, 22 July, 9th Aug, 14th Sept
Stary Kleparz Market, Rynek Kleparski 20, Kraków
---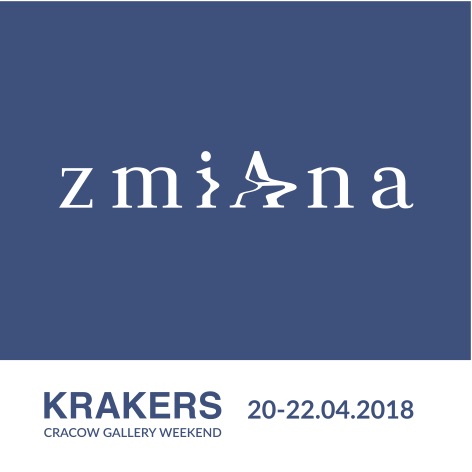 A city-wide treasure hunt for the artventurer; 50+ unique exhibitions temporarily transforming unexpected spaces, scattered across the city and awaiting the hunt. Now in its seventh year of representing contemporary art in the city of Krakow, KRAKERS draws attention to both independent & major artists, galleries, museums, institutions & collectives; activating citizens through meetings with the artists, workshops, curatorial tours, discussion panels, music events and film screenings. Free Admission
#artspaces #explore #unexpected
From 21-04-2017 until 24-04-2017, tel. (12) 397-23-98
http://www.cracowgalleryweekend.pl/

---
Dancing and Eating: our two favourite activities come together as Najedzeni Fest invades Dolnych Mlynow and Zet Pe Te is transformed into Krakow's most fun and diverse food party! Featuring pop-ups from Krakow's coolest bars, restaurants, independents, stores, bakeries & initiatives, you even browse local fashion design, eco cosmetics & more. Bring along your pup so he/she can purchase some special dog products from the dog design zone & enjoy the unique dog breeds exhibition!
#feastfest #localdesign #pause4paws
15th April 2018, 11am-7pm
Zet Pe Te, Dolnych Młynów 10
---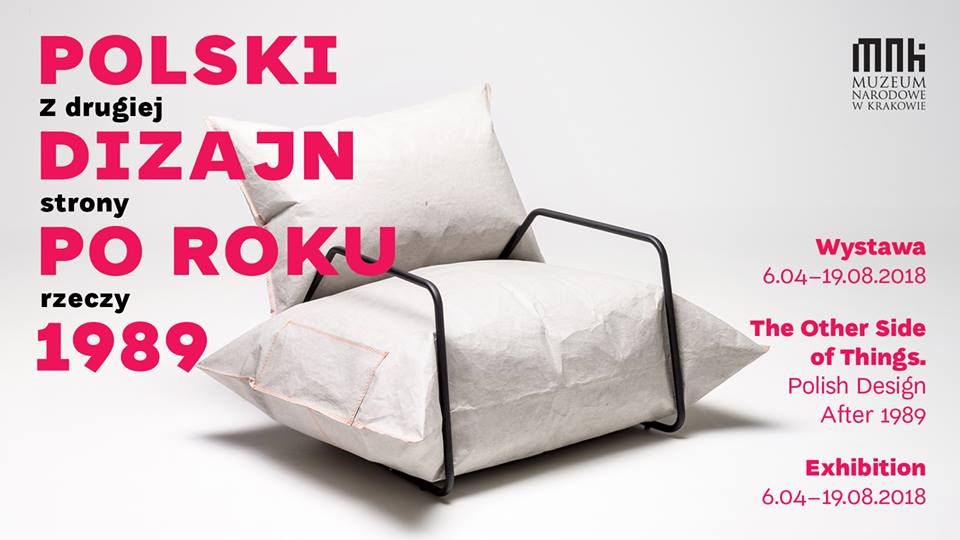 Surveying the development of Polish design post 1989, this exhibition explores how design artists struggled or evolved throughout the next decade alongside implementation of a capitalistic system. It looks at the imprint Postmodernism and globalization had on their work, how today they are striving to compete in the international market with branded individuality. Various aspects of design are discussed; profits vs experimentation, mass appeal & compromise, a search for national identity & the future.
#exhibition #designology #uarewhatuwear
06.04.2018 - 19.08.2018
Al. 3 Maja 1, Main Building MNK, www.mnk.pl

---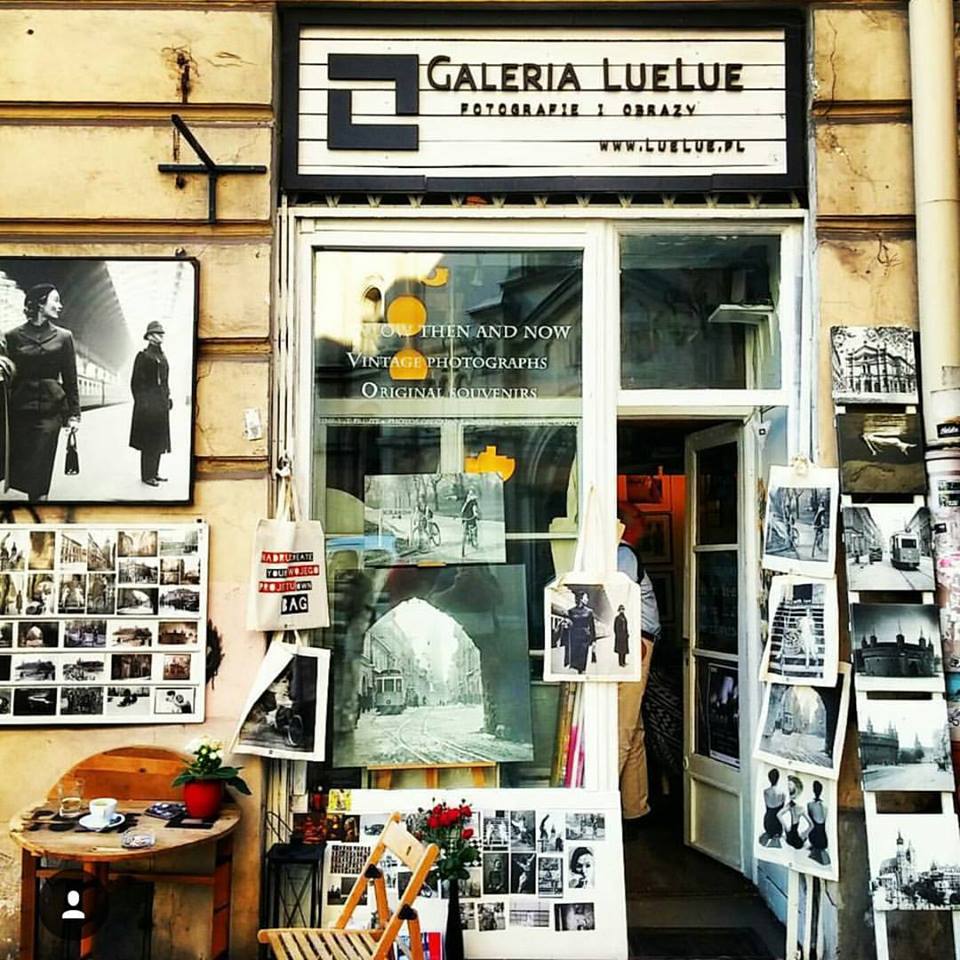 LueLue can arrange any graphic solution, including photomurals, reprints of vintage photographs, and can print your pictures on canvas. The gallery has partnerships with many local artists which accounts for their impressive selection of licensed photographs and art. What makes this gallery special is its rare collection of vintage photographs of Krakow, a unique souvenir treat! There is always something new to inspire you at LueLue.

ul. Miodowa 22 (opp.Tempel Synagogue) www.luelue.pl, tel. +48 728551024
---

Call in to BaniaLuka any time, and you'll be sure to find a crowd eager to sample the cheap, cheerful and overall plentiful beers, vodkas and bar snacks on offer. This is one of the Polish tapas bars offering a fixed price for all drinks, and for all Polish-style finger food. BaniaLuka is also attractive because it welcomes fun-loving guests pretty much around the clock. All drinks: 1 €, all meals: 2 €

Plac Szczepański 6 / ul. Szewska 13 
tel. +48 790770648
---
How to unite America and the rest of the world in peace? Easy - Whiskey and Steak! At Well Done, the American dream is alive and kickin'; with wall to wall kitch decor and a sublime menu listing all the sticky finger southern classics. Buffallo wings, seasoned sirloin steaks, juicy burgers, an entire pancake page, all you can eat breakfasts & heavenly smoothies packed with ice cream, chocolate, biscuits, dreams... you get the drift. It's bloody good.

ul. Mostowa 2, + 48 607 132 001
---
Lush, lavish, elegant, delicate - purely sublime. Miód Malina (Honey Raspberry) looks like it has been decorated by medieval princesses in preparation for a Shakespearean feast. Snuggled into one of the prettiest streets in the Old Town, crafting delectable Italian and Polish specialities that fit perfectly with the forest in equinox vibe. Although your dish may not be served on the wings of twittering blue birds, you will certainly be imbued in the magical and lucid atmosphere of this affordable and intriguing gem.

ul. Grodzka 40, tel. +48 12 430 04 11, www.miodmalina.pl
---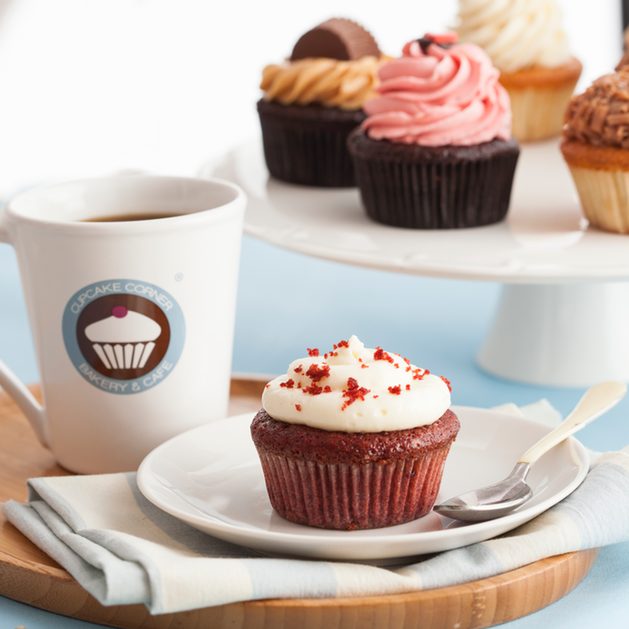 Krakow's own cupcake kingdom can be found in several spots around the old town, always with fresh contemporary decor, set off by cheerful pastel shades. Take your pick from a dizzying array of delicious cupcake flavours, thank the vegans gods that you get to taste them because everyday you'll find a yummy vegan cupcake or vegan brownie on the menu. This cheerful cafe, it's staff and the atmosphere are just about as sweet as it gets.
ul. Grodzka 48 / ul. Bracka 4 / ul. Michałowskiego 14 / Szewska 22
tel. +48 12 3414272, www.cupcakecorner.pl
---
It is absolutely impossible to be angry at a New Zealander. They are chill, have an incredible sense of humour and most importantly they catch & create some of the finest cuisine you are likely find in any corner of the earth. Luckily for us, a few of them ended up in Krakow, dedicating themselves to boshing out the best burgers in town. Moa are pros at grilling primo meat and layering it with total indulgence, coining signature burgers such as the 'Mammoth'. So, come on down, crack a beer & dig into some top notch tucker!
ul. Mikołajska 3, tel.+48 12 421 21 44
---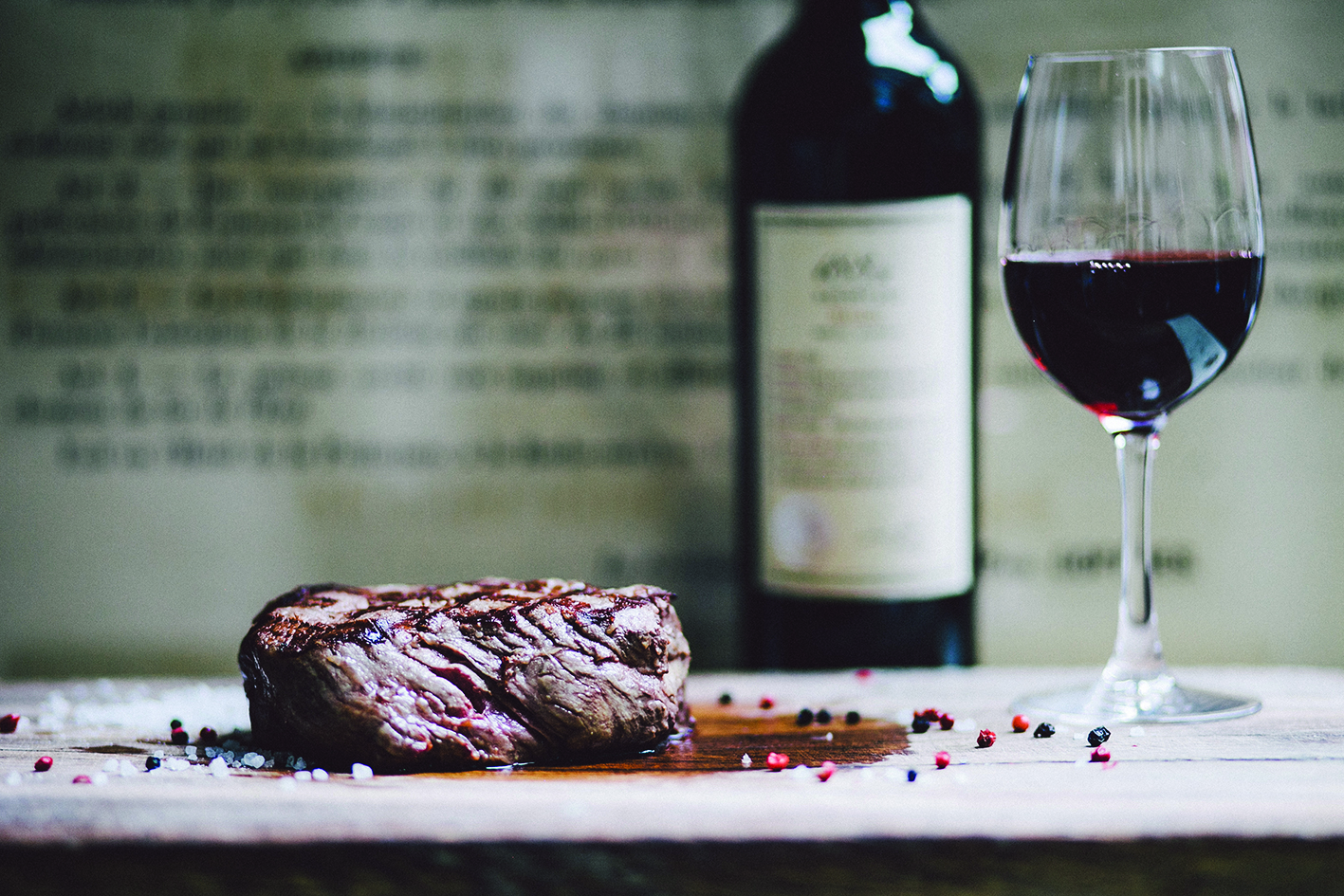 Pimiento Argentino Grill likes to boast that they have the best steaks in town. A bold claim indeed, but Pimiento don't do things by halves and import the best quality beef straight in from Argentina, guaranteeing Krakow-unique taste. Also housed in the restaurant's cozy interior are a wide variety of new world wines from Argentina, Chile and Uruguay, providing the perfect complement to any meal.

ul. Józefa 26 / ul. Stolarska 13 / Rynek Główny 30 +48 12 4212502 / +48 12 430 62 85 / +48 12 422 66 72
---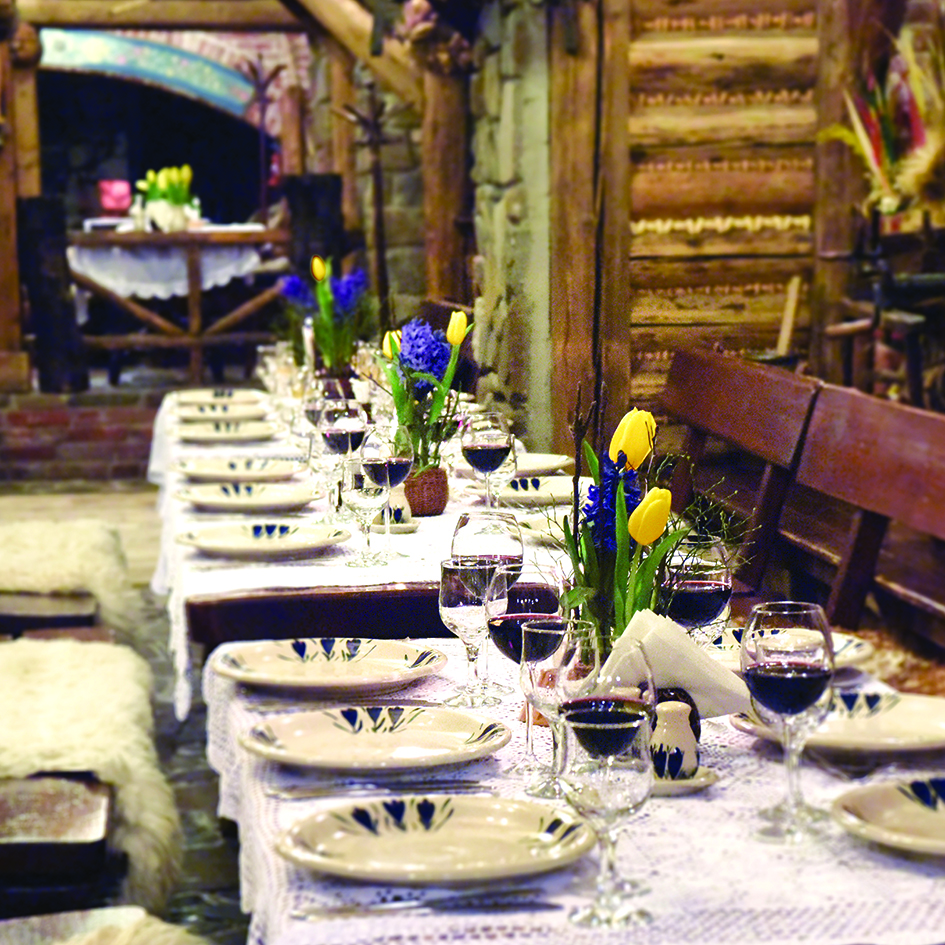 If you can't make it to Zakopane, the capital of the Tatra mountains, you can get a sample of it in this restaurant. Tuck into healthy proportions of Polish fare, and listen to live "mountain folk" music, an invigorating mixture that will put you in truly thigh-slapping mode. Don't be put off by the small-looking entrance - downstairs is a cavernous cellar fitted out with rustic wooden tables.

Plac Szczepański 8, tel. +48 12 4312423
---

"Balaton" has been around a long time, at least over thirty years, and is something of the elder statesman along the popular Grodzka Street. Its staple of good, basic Polish-Hungarian fare at a decent price, and in healthy portions, makes this popular with locals and visitors alike. The dish to try is "Placki po Wegiersku", a splendidly rich Hungarian sauce smothering Polish-style potatoe cakes.

ul. Grodzka 37, tel. +48 12 4220469
---
Belgian fries, Fit fries, Fried fries, Crazy fries, Basil fries, Veggie fries, Peanut fries. ALL the fries! Chipsy king are rumored to have the BEST fries in Krakow. With so many options, surely there's a chip to satisfy all your home fries, even those with a chip on their shoulder. We think that with so much crispy creativity, along with their accompanying selection of sauces & fresh beers, Chipsy King are hard to beat! Oh yeah, and we hear that they sell Chips, too.
ul. Szewska 13
---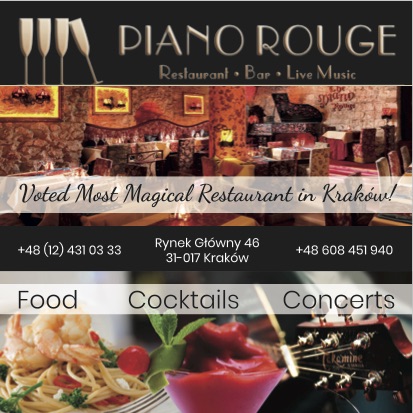 Step straight from the medieval main square into the chandelier & champagne filled world of the upper crust bourgeoisie. It's easy to imagine a countess reclining on the luxurious sofas or artists discussing ethics by the well-stocked bar. You don't need any imagination to see musicians who play live every night, an iconic & rare Bechstein piano at the centre. Piano Rouge only emphasize their superb taste with their menu as the cocktail glasses reflect faultlessly lavish baroque decor.
#historical #livemusic #classycuisine
Rynek Główny 46, tel: +48 12 4310333, www.thepianorouge.com.pl
---
Tucked away inside a historic former mill in the trendy Tytano complex, Fitness Młyn's unique location provides a cosy & intimate atmosphere. Modern design combines with nineteenth-century brick walls, a fireplace & wooden flooring to create a one of a kind gym space while invigorating music and open-minded instructors make your workout a breeze. Be spoilt for choice w/ top-notch classes day & night. Classes include: indoor cycling, yoga & pilates, plus HIIT & Muay-Thai & more
#iworkout #getsweat #guns&buns
ul. Dolnych Młynów 5, +48 (12) 6341081
---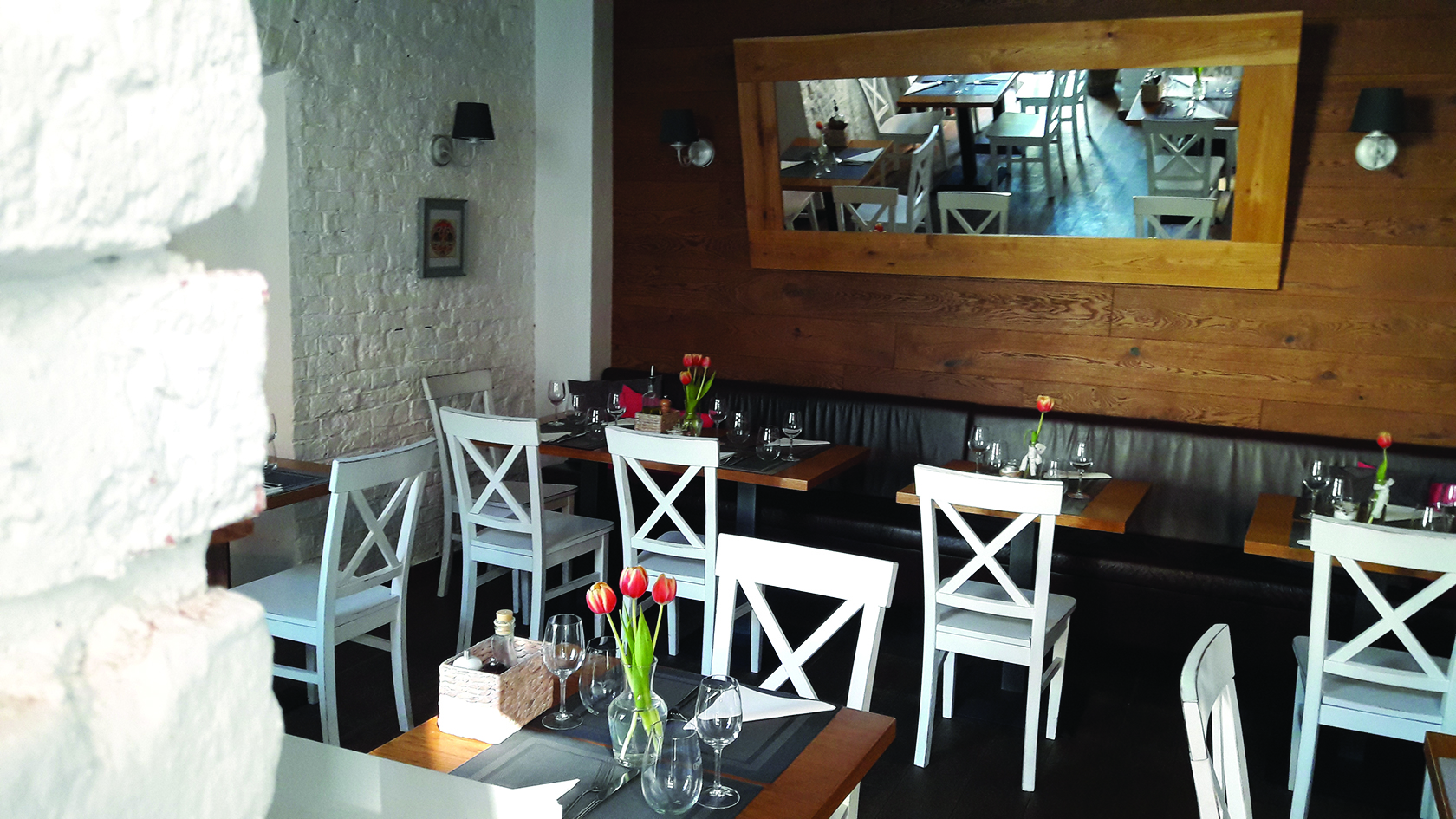 Zalewajka, which takes its name after a Polish regional soup, offers a culinary combination of the old and the new. Polish culinary classics, such as pierogi, gołąbki or placki ziemniaczane gain a new flavour in this restaurant's stylish and warm interior. Embark on a tasty trip in the heart of Krakow and rediscover Polish cuisine.

ul. Wąska 2, tel. +48 533339229
---
CiuCiu candy manufacture is a mesmerising shop producing hand-made rock candy and other sweet confectionary right in front of your eyes...Only a thin glass divides the work bench and the dribbling public.
ul. Grodzka 38, +48 698521542
---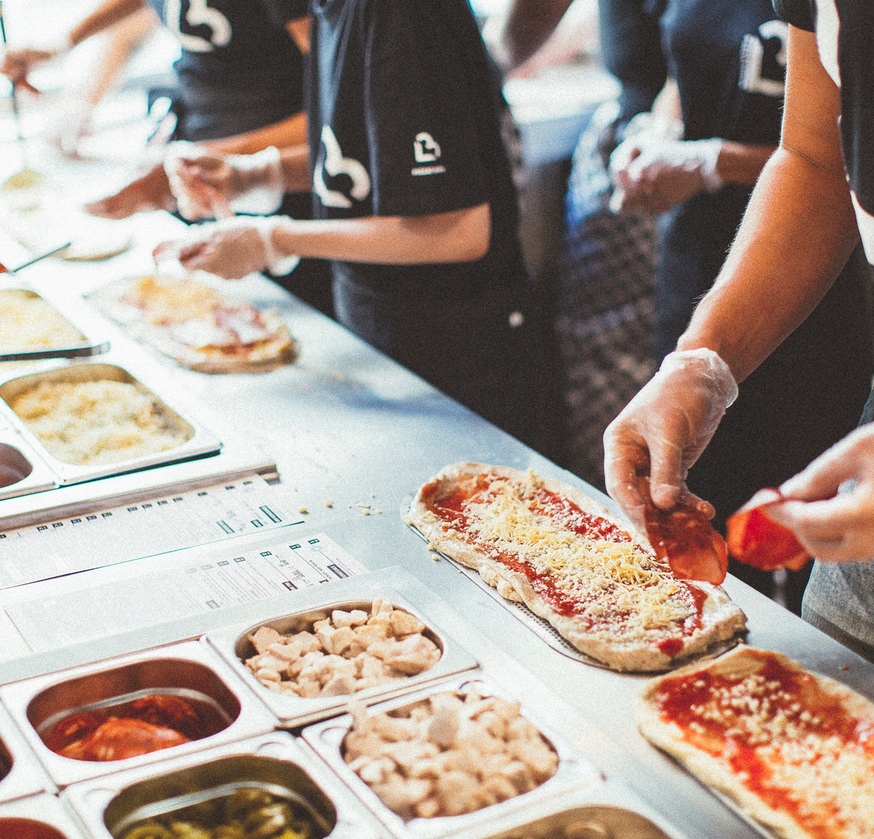 A new way to satisfy your craving for crust, Pizzatopia offer the ultimate personalised pizza experience. Friendly staff help you to design your own dream pizza, composed of your favourite ingredients (inc. vegan mozzarella & loads of green toppings) and enjoy that freshly baked flavour in less than 3 minutes. Soak up the relaxed atmosphere of their modern interior as you sample the selection of craft beer from local breweries, or a natural soda. Located just a few steps from the Market Square.
#designerpizza #craftbeer #vegancheese
ul. Szewska 22, +48 570 065 195
---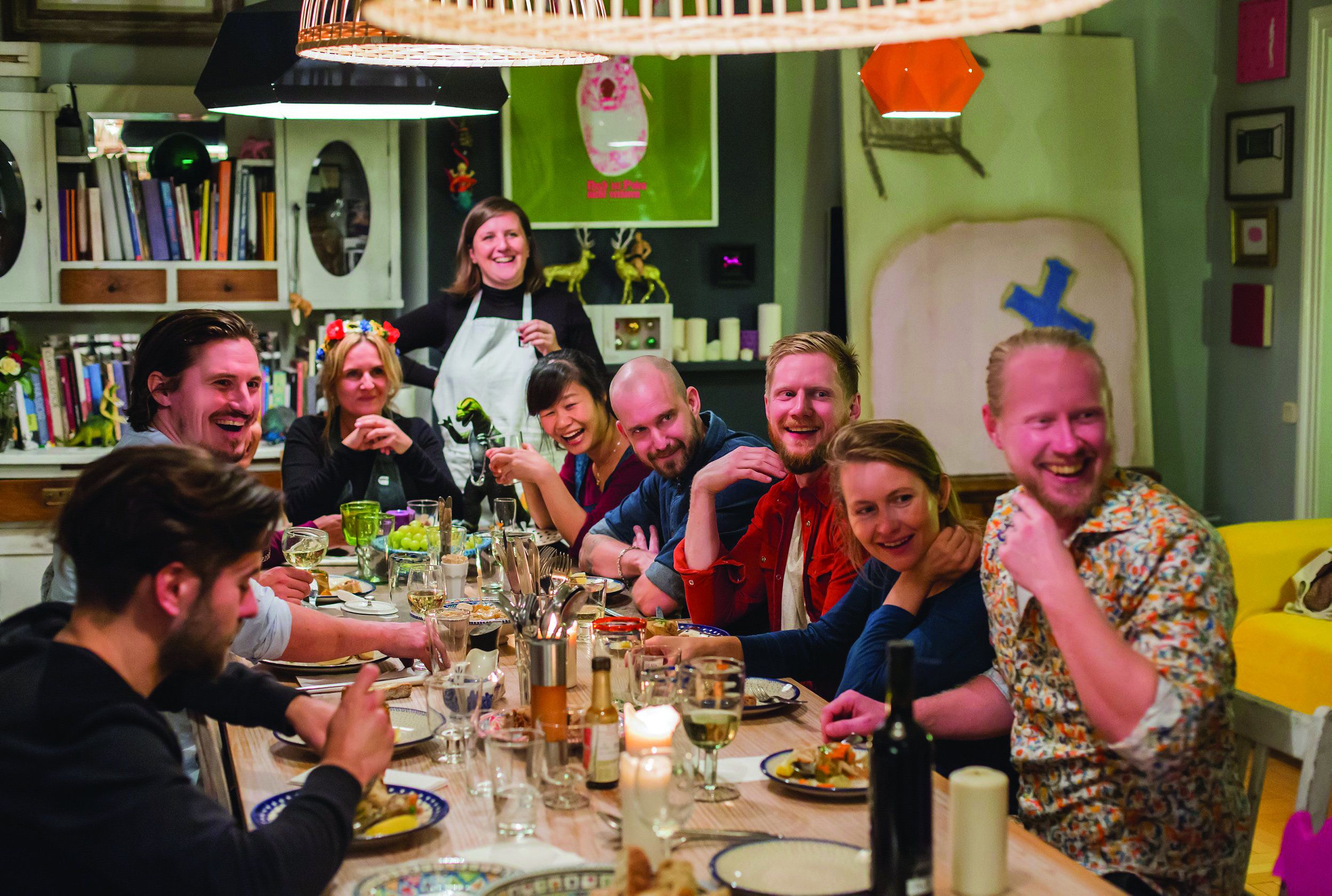 Tired of stale, inauthentic restaurants and tourist traps? Of going home from your travels without having tasted the juicy underbelly of true local culture? Join a worldwide community of lovely local cooks connecting with people in search of delicious home-cooked food. Real houses, real families, real food, real love; Eataway is your opportunity to explore the true Krakow flavour, take part in the food-sharing revolution, make new friends & support neighbourhood co-operation!
www.eataway.com, +48 693275035
---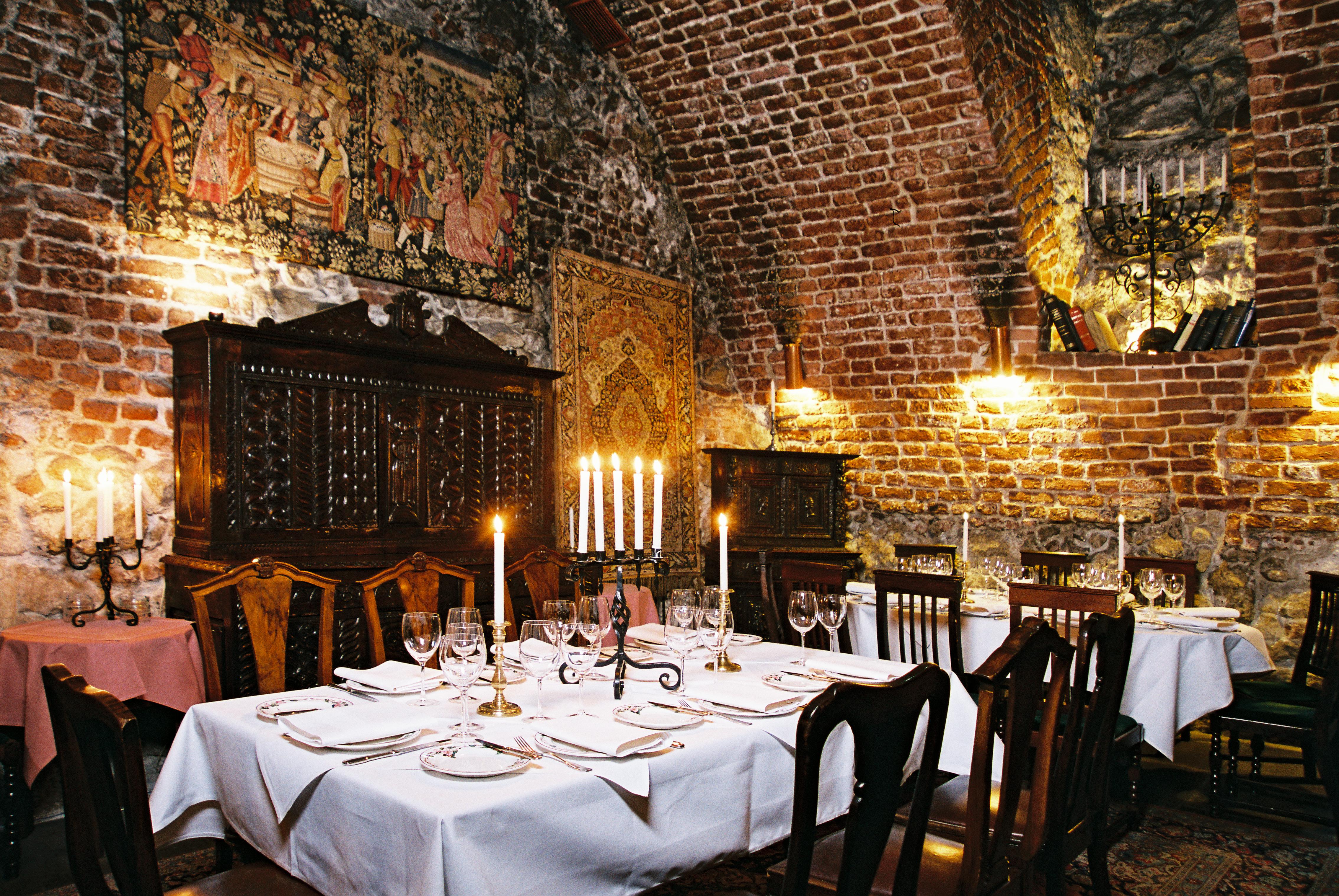 The name says it all: elegant & sophisticated, yet bold, wild & intuitive. Cyrano de Bergerac do complete justice to their namesake with a rock solid menu of sumptuous fare. From 'Scallops w/ Snail Caviar' to their 'Duck Fillet w/ Coriander, Sea Buckthorn & Foie Gras'; this is classic French fine dining with a sparkle in its eye. As it's furnished with antique historical grace and is a favourite among the cultured, it should come as no surprise that they are recognized annually by Michelin.
#michelin #frenchfable #Bonappétit
ul. Sławkowska 26, +48 12 411 72 88
---
A new addition to the fabulous street life of Krakow; this fresh cultural hub is bringing yet more colour to the tapestry of our local world. Pierwszy Stopien offer not only draught beer, prosecco, house wines and vodka at great prices – 5zl, but also a wide selection of freshly prepared dishes from breakfast to late dinner. We especially recommend trying the "favourite meals of our greatest Polish artists". It is highly likely you will find some local art exhibition there, plus all kinds of other artistic activities and events. Pierwszy Stopien is located on the quiet side of the main routes of Kazimierz and is alive every day till late.
#local #lowcost #artlife
ul. św. Katarzyny 2 (Kazimierz), tel. +48 577 767 670
---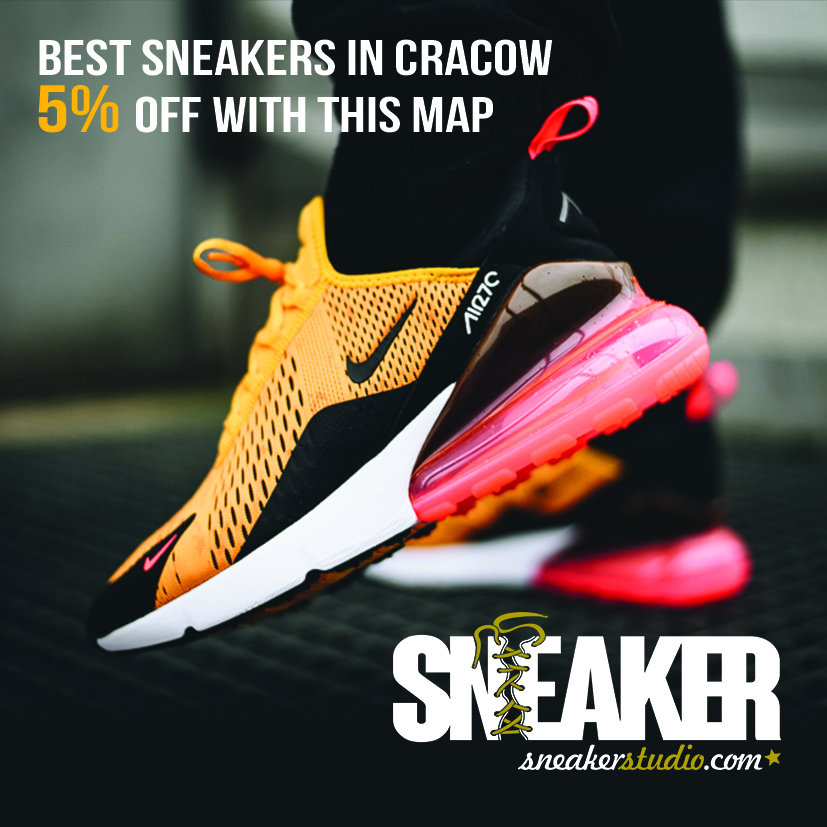 With carefully selected products provided by high-quality manufacturers stocking up with the latest trends in footwear, Sneaker Studio should be renamed Sneaker Heaven. This is not just any shoe store but an extremely selective crew seeking out the hottest fashions, functionality, natural materials and original solutions who collaborate with well-known brands such as Adidas Originals, Nike, Converse, Puma & Jordan. As a creative hub, Sneaker Studio also support a wide range of cultural events.
#gotsole #laceitup #sneakerlovers
ul. Starowiślna 55/3, +48 12 210 02 51
---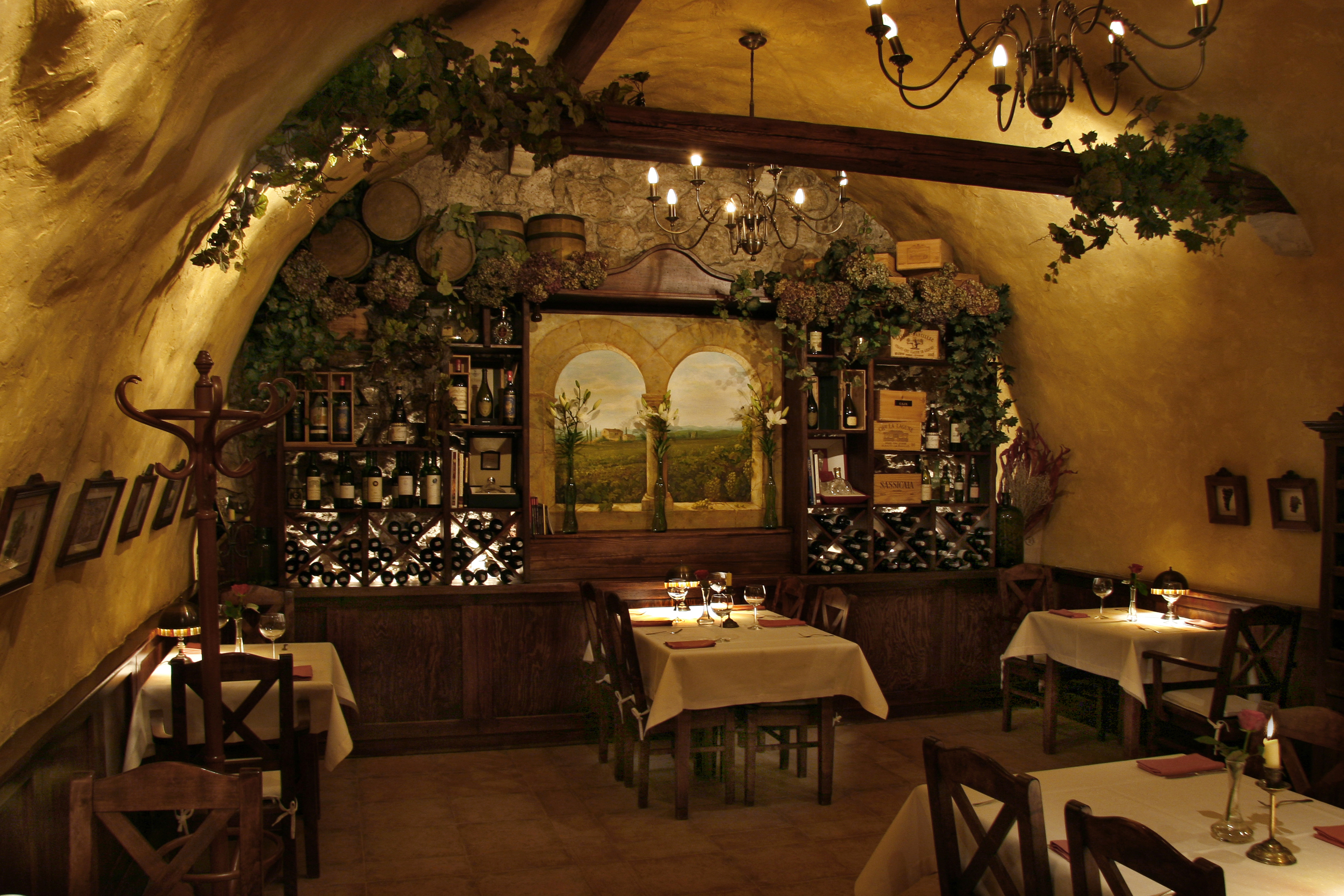 It is clear at first glance that Leonardo's spectacular menu was formed with a great deal of passion. Distinguishing itself by complimenting high-class French cuisine with such lush elements as black lilac, lobster and champagne; the exquisite cuts of dry seasoned beef and game only further seduce your palate. Leonardo receives it's rave reviews not only for the heavenly food but also for the atmospheric historical interior which seems to set the perfect tone both for business and for pleasure.
#finedining #gault&millau #couturecuisine
ul. Szpitalna 20-22, +48 12 429 68 50
---

This Irish pub has it all, from draught Guinness and westerns Cider, to all the traditional knick-knacks and old Irish memorabilia which have arrived here from the emerald isle. Come over for a local beer and to watch a football match.
ul. św. Jana 18, +48 12 4228299
---

A food and art experience encased in austere medieval brick and wood. This unique restaurant seems to have its hands in all the important pots. Promoting music, literature, sailing, photography, sailing, painting, sailing and tourism - this is not just a pub but captain to a range of creative exhibitions, festivals and concerts. With a sprawling garden sheltered by towering stone history and a cellar that proudly advocates the singing of shanties - it's a natural choice for feasting eyes, ears and bellies.
ul. Józefa 17, Kazimierz - Tel. +48 575 797 737
---

The name of Moo Moo Steak & Burger Club says a lot about their menu, which, with an impressive choice of oval-shaped burgers, leans more towards street food than t-bones and entrecotes. However, MooMoo is not exactly a fast food joint; with open grill and a selection of wines and cocktails, as well as soups, and desserts, the place is suitable for all occasions at all times.
Steak & Burger Club, ul. św. Krzyża 15, +48 531 007 097
Steak & Wine, ul Sienna 9, +48 531 007 098
---

Led Zep's "Stairway to Heaven" seems an apt soundtrack for lunch here as the Hard Rock boasts a jaw-dropping view onto the Market Square, and a collection of hard rock memorabilia and curios. But how about the food? Well, if it's dependable, chunky burgers you're after, the Hard Rock has all the classics. Likewise barbecued ribs, chicken and other Memphis masterpieces. In short, a gamut of guilty pleasures.
Rynek Główny / Plac Mariacki 9, www.hardrock.com/krakow
---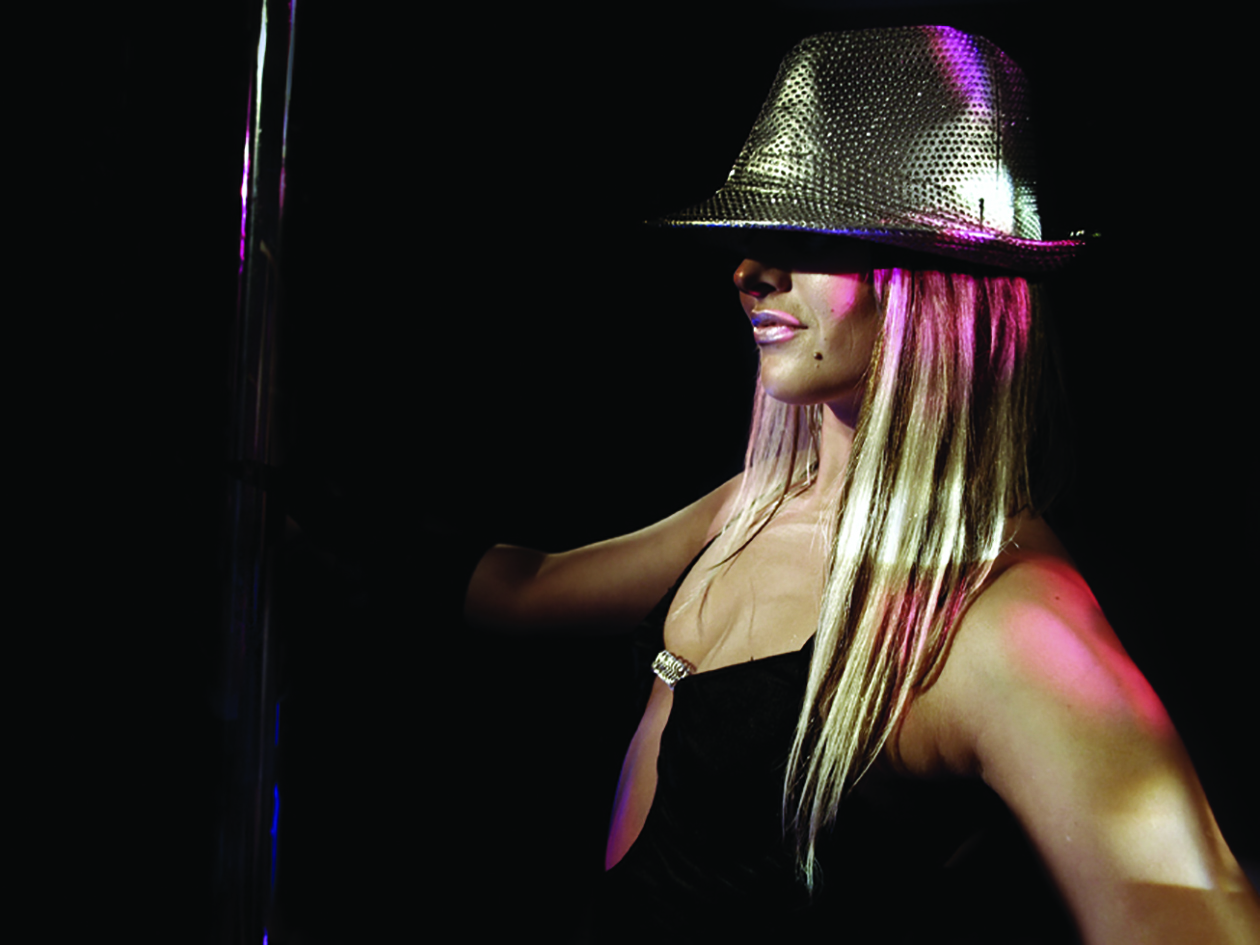 Inside the unpretentious exterior of the Diamond Club await sirens of sexiness. The Diamond ladies like to make a show of it, with costumes and flair, but the best part is they're keen to sit and have a chat afterwards. Of course, there's always a hot private dance waiting for you in one of the club's six AC-equipped suites or VIP rooms for stags or business parties.
ul. św. Tomasza 11a, tel. +48 500267560
---

Providing top-quality tours since 2007, visitors have appreciated us so much that they made us number one on TripAdvisor. Our guides are local professionals passionate about Poland and its history. We want to show you the best Kraków has to offer every single day, rain or shine, weekday or holiday – and only for donations! Look for our guides between St Florian's gate and Barbican for the Old Town tour (10 AM, 2 PM, 4 PM) and in front of Old Synagogue for the Jewish Kraków tour (10:30 AM, 1:30 PM, 4:30 PM). You will recognize them easily by the yellow umbrella with our logo.

www.freewalkingtour.com, +48 513 875 814
---
Good day good people! It is time for delicious Polish PIEROGI 
lessons! Our culinary meeting takes place in Salwator, a beautiful area of Krakow area about 15 min by tram and 10 by taxi from the Market Square. We will prepare pierogi with local produce, much of which is grown in my garden in the heart of the countryside. It's a lot of fun, takes place every Wednesday (4pm to 7pm), and Saturdays
(11am to 1pm) and you are welcome to join.
---

If you've got the need for speed then this is the place to set it free! What can we tell you that you don't already know? It's super fun, it's super fast and it's super satisfying to leave your mates in the dust as you cruise across the finish line. WRT Karting boast a professionally maintained race track, top of the line karts and a boatload of 5 star reviews from very satisfied customers. It's perfect for stag parties & hen nights, birthdays, work functions and every day celebrations of life!
#adreneline #needforspeed #gokarting
ul. Nowolipki 3 (Nowa Huta), tel. +48 509 437 061
---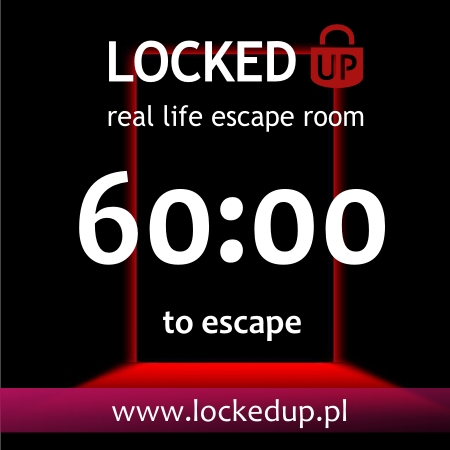 Get some action in this adrenaline pumping escape room! Have a real life adventure with your mates (teams from 2-6 people) as you are immersed in a new reality. Trapped within interactive scenarios, the aim of the game is to get out of the locked rooms within 60 minutes. There are five escape game scenarios for you to choose from – The Secret Chamber, The Inca Treasure, The Mars Expedition, The Planet of the Apes and Nuclear Trap. Up to 28 persons can play at the same time.
#levelup #escaperoom #adventure
Skawińska 13, Bonifraterska 3/1, +48 515 033 975, +48 724 690 101
Comments