Cultural Centres
Well to be quite frank, there are some superlative places in Cracow to stay abreast of life in the world at large. Whether you're perusing the morning newspapers, browsing a book or journal, or listening to a speech on some learned subject, there is a most inviting range to choose from. As it happens most of these cultural houses are to be found in delightful old buildings right in the heart of the Old Town, though let's not forget our Swiss compatriots who, in typical go-it-alone style, have opted for neutral territory in-between the Old Town and Kazimierz.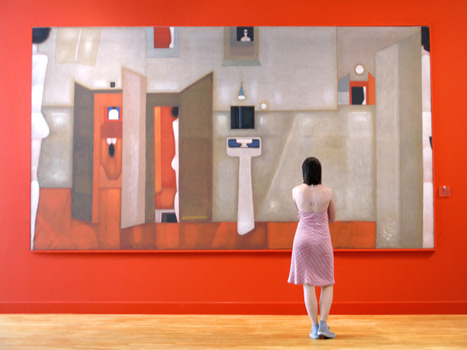 There are few more agreeable prospects for a visitor than an afternoon at the Goethe Institute with its splendid high windows and marvellous view over the Rynek. Of course, if one is shacked up here on a more permanent basis, these commendable institutions also offer first rate language courses. At present one can find the British Council, the Goethe Institute, the Institut Francais, the Italian Cultural Institute, and finally the Pro Helvetia Institute. Lamentably there is no Cervantes Institute as of yet, but you never know - the Armada might eventually arrive.
For the cosmopolitan gentlefolk, there are often fine exhibitions on the go, as well as lectures and the regular screening of films. These are open to all enthusiasts and will not cost you a thing. All in all one would be a fool not to keep tabs on these places. Time for a whiskey and soda, I think...
Old Town
Institut Francais
ul. Stolarska 15
Located on a charming little street by the Dominican Church. This is a very civilised place. Exhibitions, films, newspapers, a library and a delightful little garden. Language courses all year round.
Goethe Institut
Rynek Glowny 20
Our German friends have really set the standard here. Housed in a magnificent palace on the square, one can imagine some wry 18th century philosopher stepping out through the forecourt. A fine library, exhibitions, lectures (Gunter Grass counts among recent distinguished guests) and language courses.
The British Council
ul. Wislna 2
Once the seat of the Turkish ambassador. A troop of camels captivated locals here on one occasion during the seventeenth century. Now the Anglo-Saxons have arrived, and they host a range of cultural events. Also newspapers, computer access and language courses.
Italian Cultural Institute
ul. Grodzka 49
Lovely old townhouse on Grodzka street, the city's main thoroughfare. Language courses and exhibitions, as well as a good range of classical concerts - all the old Italian favourites.

Kazimierz
Pro Helvetia
ul. Agnieszka 34
Climb the fin-de-siecle stairwell of this house and you'll find Pro Helvetia on the top floor. Set on an up-and-coming street on the brink of Kazimierz.
Comments
The British Council is at Rynek 6, Krakow - and also run teacher training courses (such as the CELTA course and the Younger Learners extension course).
Reply