Consulates & Embassies
Cracovians are apt to point out that there is no official document cementing the transference of capital status to Warsaw from back in the days of the meddlesome King Zygmunt III. However, bureaucratically, if not culturally, Warsaw remains the country's nexus.
All the same, being something of a congenial location for a diplomat in his twilight years, Cracow has a good number of consulates at hand. Not all will be able to come to the rescue should you lose your passport, but if all else fails they can act as a touching stone with the embassies in Warsaw. For any other queries, they should be able to illuminate some of the technicalities of living in or travelling to Poland.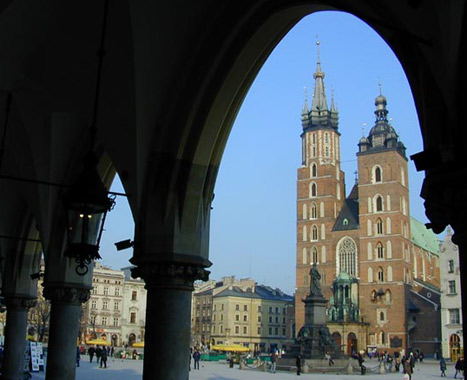 American
ul. Stolarska 7
A quality cigar is recommended to ease the wait for a visa at this consulate, where queues can reach quite phenomenal levels. For the American embassy you'll need to head to the capital.
Austrian
ul. Krupnicza 42
The grandest consulate in Cracow - a veritable palace with a finely kept garden. Fit for a Schwarzenburg prince. This is the last bastion of Austrian bureaucracy in a city that was ruled by the Habsburgs for almost a century.
British
ul. Anny 9
Rather a token consulate, with not much going on at all. You're likely to have to head to the British Embassy in Warsaw for most affairs.
French
ul. Stolarska 15
Incorporated with the Institut Francais, which is well worth dropping into in itself.
German
ul. Stolarska 11
Next door to their good friends the Americans.
Japanese
ul. Grabowskiego 5/3
Grabowskiego can be found halfway down the great nineteenth century avenue, ulica Karmelicka.
Russian
ul. Biskupska 7
You can apply for a visa to Russia here, though their opening hours are very limited so plan ahead. Open Monday, Wednesday, Friday from 8 am to 12 pm. The consulate is located on a quiet residential street between Lobzowska and Krowoderska.
Ukrainian
ul. Krakowska 41
Now that the Ukraine has relaxed its visa requirements most of you reading this will find easy passage across the border. Lviv (Lemberg to the the Austrians, Lwow to the Poles) is especially worth a visit if you are following the Polish connection. However if you're a citizen of a country that does still require a permit, visas can be processed very quickly if you are only in Cracow for a few days. It's cheaper however if you've got a week to play with!
Comments
At the American Consulate in Krakow, two times, never waited, actually I was the only person seen to do business with them those two random times. Large knowledgeable staff, no lines. No problem with service.
Reply
Hi Martin, The only e-mail I was able to find is this one: ukconsul@bci.krakow.pl . Hope that helps!
Reply
Is there an e/mail address for the British consulate in Krakow? I wish to enquire about an old (Polish) friend, and wouldn't expect the Embassy in Warsaw to he able to help. I have tried using an e/mail address supplied by a friend, but having got no response presume that it was incorrect.
Reply