Krakow Best Places 2011
When our Ten Best Places of 2006 turned out to be such a hit, we decided that the city's top quality places should be rewarded every year, so for the sixth year in a row, we now present our Best Places in Krakow awards for 2011!
As always, our goal in giving these awards is to reward excellence, and to encourage businesses in our city to strive for the best quality. Serving both locals and visitors to the city reflects well on Krakow as a whole, and encourages others to take a trip to Poland's cultural capital.
Throughout the city, look out for these places with our 'Best Place 2011' sticker - and expect only the highest quality of service there! And remember, throughout 2012 we'll be constantly checking your reviews so we can pick out the best places for next year.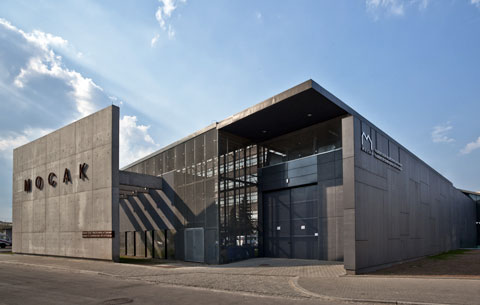 And the winners are...
Best Places to Eat
Greenway
Marmolada
Dominikanska 2
Aperitif
Metropolitan

Best Places to Sleep
Antique Apartments
Hotel Ester
Hotel Copernicus
Hotel Maltański
Radisson Blu Hotel

Best Places to Drink
Cafe Camelot
Nic Nowego
Pod Papugami
Coco Music Club
English Football Club

Best Places for Services
Cruising Krakow
Wizz Air
Jean Louis David
Polski Hairdressers
Fitness Młyn

Best Places for Culture
Filharmonia Krakowska
Alchemia
MOCAK
MCK
Opera Krakowska

Best Places to Shop
Empik
Ciu Ciu
Mulholland Drive
Galeria Plakatu
Galeria Kazimierz

Comments
Well done ciuciu sweets - they are delicious! Especially the watermelon ones! They look so pretty too!!
Reply